How Bangn Body sells a tube of body lotion every two minutes
How Bangn Body's Priscilla Hajiantoni grew her skincare brand into a multimillion-dollar business
When Bangn Body founder Priscilla Hajiantoni was testing the brand's first body lotion, she also used it on her face. "I wanted to ensure that it was suitable for sensitive skin – and my face was prone to breakouts and sensitivity," she says. Results were good, but the 27-year-old was nervous about marketing the lotion as a multi-purpose product and risk falling between two established skincare categories: face and body.
Fortunately, Bangn Body's customers didn't share her concerns. Within weeks of launch in 2019, Hajiantoni's social feed was filled with before-and-after images of people whose complexion had improved dramatically thanks to the lotion.
"They told us we should promote it as an all-rounder product, so we did," says Hajiantoni. "We changed the name to Firming Lotion for Face & Body and we vowed to always listen very closely to what our customers want, because they initiated this pivotal moment for Bangn Body, and what we would become."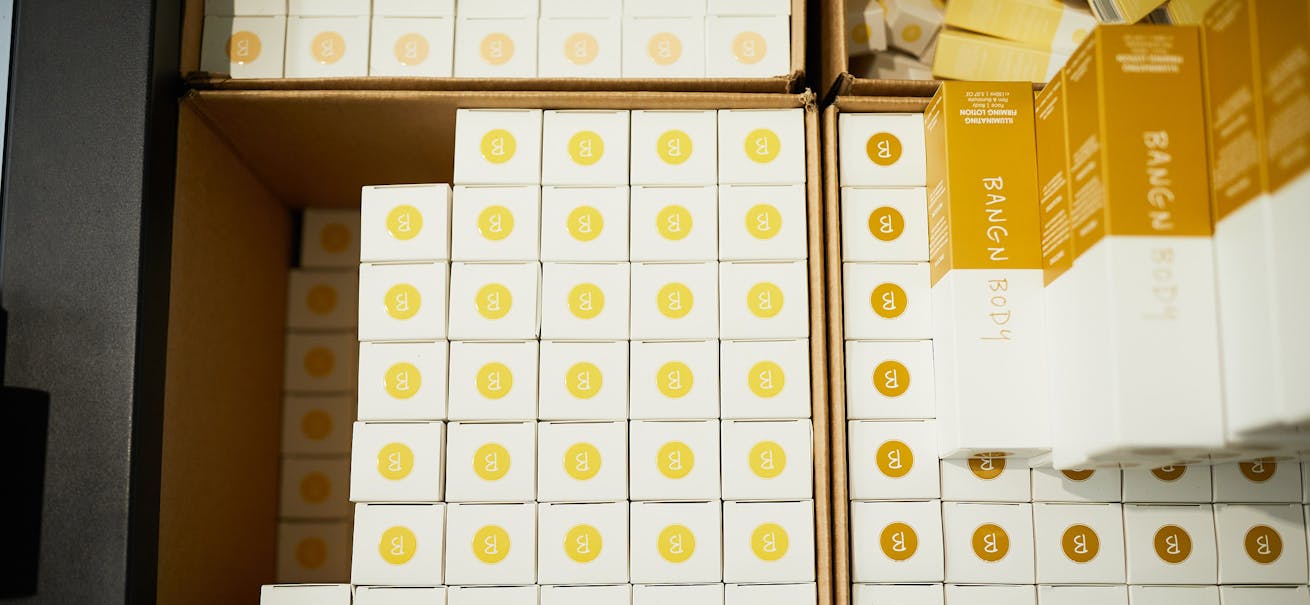 Since then, this vegan, clean skincare brand has grown into a multimillion-dollar business that employs 10 people at its Melbourne head office and has sold more than 250,000 "tubes of goodness" (as its distinctive products are known as).
Inside Bangn Body's social strategy
Hajiantoni credits the brand's success largely to its highly engaged social media following of 260,000 on Instagram. "Our community is the heartbeat of our brand," she says. "From the very beginning, our Instagram has been a user-generated, inspirational and motivational platform."
With a background in digital marketing, Hajiantoni already understood the importance of social media – and she launched Bangn Body's channels years before launching the products themselves.
"As soon as I'd registered the business name, I secured the handle and started communicating that very day with potential customers. So, I was posting motivational content, skin-related questions, polls and Q&As, so people would feel curious about the brand and our purpose. It also enabled us to see what customers responded to."
In the two-and-a-half years prior to launching Bangn Body's first product, the brand's Instagram following grew organically to 50,000 followers (see her tips below).
"Then, maybe two-to-three months before we launched, I started gifting the product to micro influencers in the hope they'd love it and share it with their followings, and, thankfully, they did. From the very beginning, I wanted to make sure all our influencers genuinely loved the products before sharing as I believe a recommendation is so powerful."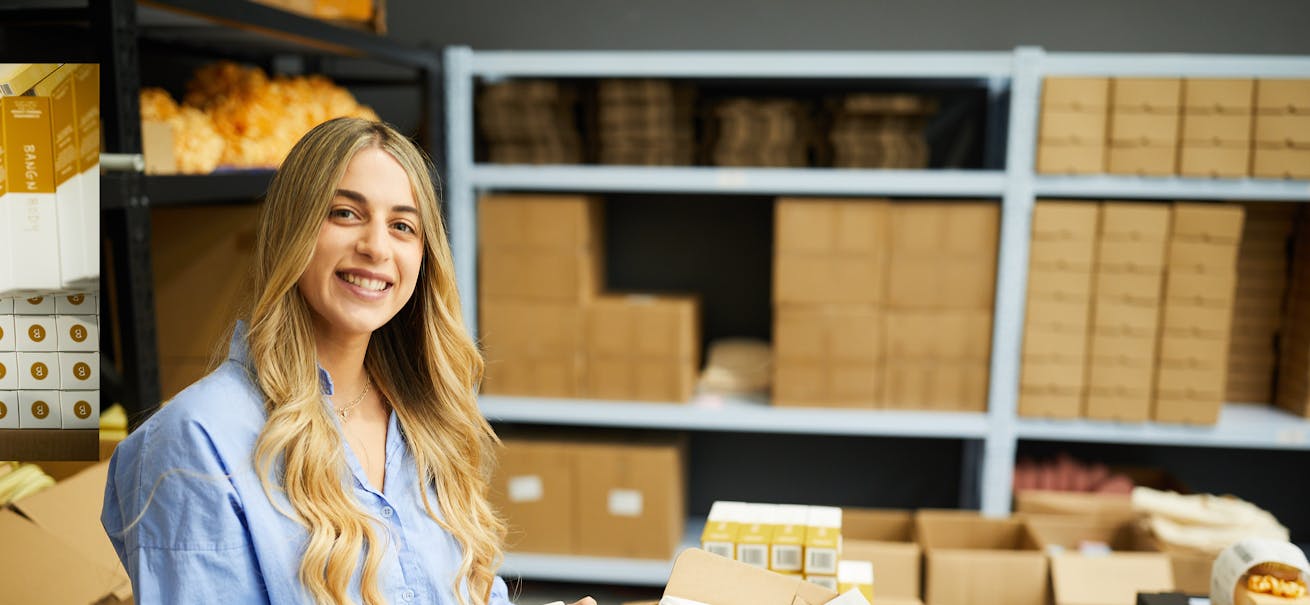 Creating PR buzz
On the day the brand launched to market, Hajiantoni left her corporate role to focus full-time on her business. Within the first few weeks, sales received a huge boost thanks to a surprise article about the firming lotion on the Daily Mail's website. "I woke up one Sunday morning to this constant buzzing from the Shopify app on my phone," laughs Hajiantoni. "We were getting a hell of a lot of sales. Then a friend texted congratulations about the story. In the end, we had 1500 orders in two days."
Worried that she couldn't fulfil those orders, Hajiantoni considered stopping website sales, but her manufacturer assured her that stock was on its way. "It was a good learning experience because I'd been quite conservative in my ordering – even though I'd left my job to focus on the business, I think I still doubted myself," she says. "Unopened, the product lasts for 24 months, though, so I just had to be confident that I would eventually move the stock."
The importance of delegating
Plans to introduce new products to the Bangn Body range were placed on hold last year, with Hajiantoni now intending to launch them in April. As the brand has grown, she has made strategic hiring decisions that enable her to focus more clearly on growing the brand. "For the first year, I was doing everything, so I knew exactly what was consuming my day and what I wasn't good at," she says. "Letting go is hard and challenging. But if you know what your strengths and weaknesses are, you can delegate to experts who are going to add value to your business."
Why the brand took dispatch in-house
That said, Hajiantoni says she has recently brought the brand's dispatch in-house, as a way to improve agility. "We were relying on a third party to fulfil orders, which was detrimental in that they couldn't grow with us when we had promotions, so orders were delayed and the workload for our customer satisfaction team increased. Outsourcing can work if you're taking less than 50 orders a day, but as we scaled it became unfeasible."
"We're in a really intense period of growth at the moment," she adds. "So, we're investing in new CRM systems to really support that growth."
Bangn Body founder Priscilla Hajiantoni's top three tips for business success
1. Lead with intention and purpose on social media. Your Instagram posts need to have a purpose and create a genuine emotional response, whether that's inspiration ("I want my skin to look like that!") or addressing one of your consumers' pain points, such as acne. For us, inspiration, motivation and education are the three key categories of posts that work for our customers. So, that's information about natural ingredients, beautifully crafted images of our tubes, videos of people applying the product, among others. Use Instagram's Insights features to help you gauge engagement and plan the right time to post.
2. Touch every part of the business before you delegate. Like many small-business owners, I worked on every part of the business, which meant I had a benchmark for how they could all operate. For instance, I taught myself how to use Facebook Ads and did them for a good six months before I delegated them, so I had insight into what I needed when I outsourced. Also, you need to get comfortable with delegating, as that will determine how you scale and how your business grows.
3. Read the fine print. We recently chose Mecca as our only retail partner in Australia. We were approached by other major retailers, and it's really exciting as a DTC brand to attract that interest, but that can cloud your judgement. Get your legal team to go over contracts to check for hidden costs, and make sure there's a very clear alignment between your brand and the retailer. The wrong alignment can change the values of your brand.
Felicity Robinson is a journalist who has worked for marie claire Australia and Sunday Life. She is the co-founder of PRIMER.
All references to any registered trademarks are the property of their respective owners. Afterpay does not endorse or recommend any one particular supplier and the information provided is for educational purposes only.