How linen brand Bed Threads uses content to cut through
Creating content can often slip to last place on a busy business owner's to-do list. Bed Threads founder Genevieve Rosen-Biller explains why it deserves your attention.
When Genevieve Rosen-Biller launched her popular French flax linen bedding and homewares company Bed Threads in 2017, she devoted a huge chunk of her energy to two main areas.
The first, of course, was the product itself. "Our linen had to come from a manufacturer that was ethical and had all the correct certifications like OEKO-TEX Standard 100," says Rosen-Biller. "And it had to feel amazing, arrive pre-washed and the colours had to be beautiful."
Her second focus? Content.
As a former lifestyle journalist, Rosen-Biller was adamant from the outset that creating engaging content would play a significant role in Bed Threads' offering.
"[Content] gives warmth, personality and a way to communicate what your business values without aggressive sales messaging," she says. "It gives people an opportunity to connect with you – in the same way they would with a magazine, for example – through a memorable and meaningful interaction."
So, nine months after Bed Threads' sell-out launch in August 2017, Rosen-Biller introduced the brand's 'Journal' section, which was uploaded directly onto the site.
"

Content gives warmth, personality and a way to communicate your business values without aggressive sales messaging

"

- Genevieve Rosen-Biller, founder of Bed Threads
She also launched emails to her small-but-engaged database, which featured beautiful images and four pieces of useful, inspirational content. And the content wasn't the usual boring blog posts, designed to appeal to Google's algorithm with SEO-driven wording or excessive backlinking. It was much more organic and intuitive than that. "We try to create high-quality stories that people want to read at any point in their day," explains Rosen-Biller.
It's an approach that's worked; today Bed Threads has 300,000 subscribers on its email list.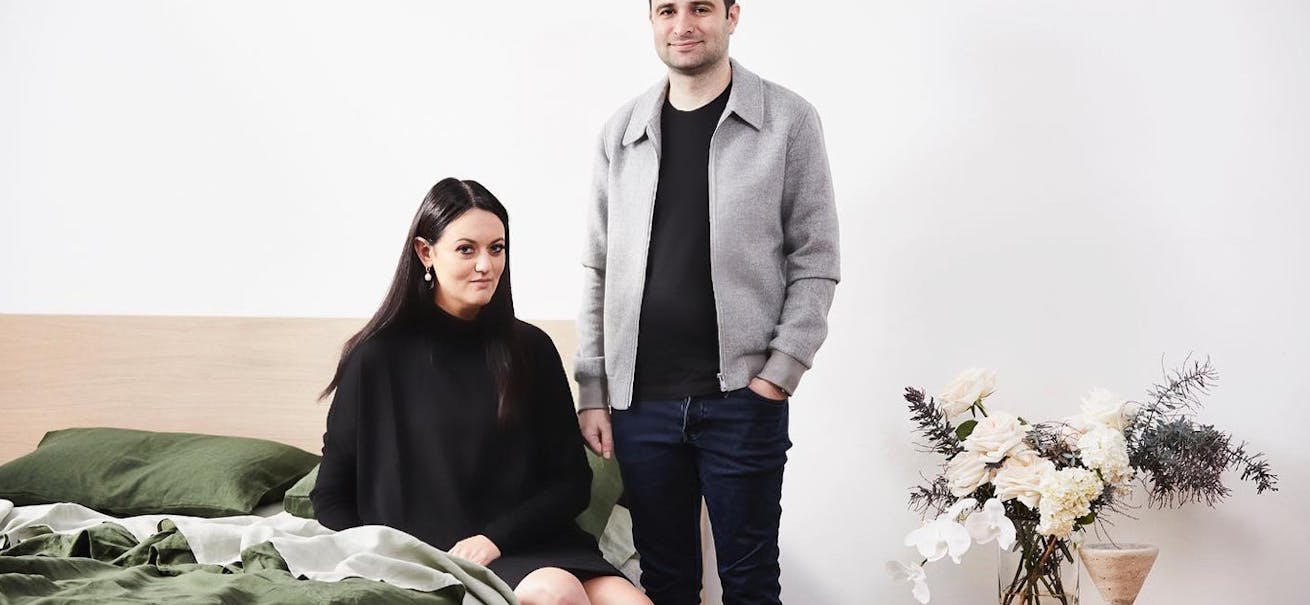 Finding 'brand-adjacent' content
The secret? From the very beginning, Rosen-Biller commissioned content pieces that she felt were 'adjacent' to the Bed Threads range, but weren't delivering a hard sales message. Things like sleep tips, interior decorating and home styling.
The aim was to build trust and engagement with her audience and customers, rather than chasing vast volumes of clicks. "It was more about, how can this piece [of content] serve the person who's reading it? How can it help them enhance their time at home or inspire them? How can it genuinely be of service?" says Rosen-Biller.
Devising an original and inspirational series
One of the brand's most popular content collections is the 'The Makers Home Tours' series, which offers readers a peek inside the homes of more than 100 inspirational creatives, from artists to interior designers. Another franchise is 'Put On A Spread', a recipe series featuring chefs and home cooks, alongside the brand's tableware.
The series allow customers to see Bed Threads' products in situ "and give context to our products so they can see how they look in real situations and how they might play a part in the lives of others".
"

Content gives context to our products so customers can see how they look in real situations.

"

- Genevieve Rosen-Biller, founder of Bed Threads
This approach also offers social proof and helps grow Bed Threads' audience, with the creatives featured often sharing the images to their own social media audiences. However, Rosen-Biller explains, when it comes to choosing who to feature, she is less interested in high-follower counts than people who align well with the Bed Threads brand. "It's about [choosing] genuinely interesting people who will hopefully inspire our audience… there has to be an element of heart and warmth like there is in any publishing context."
How content can form a relationship
Rosen-Biller says that content shouldn't merely be seen as a vehicle for product placements. Some of Bed Threads' content features product – if it fits organically within the article – but some doesn't. With this sort of authentic and inspirational content, Rosen-Biller says, "You can genuinely form a relationship with your community, which is so valuable. People start having a genuinely positive sentiment towards your brand. That actually converts in terms of traffic and sales in much higher volumes than just saying 'buy our linen'.
"For example, someone might have a Makers Home Tour saved on their phone from two years ago that they'll reference when it's time for them to eventually buy bedding or redecorate their home."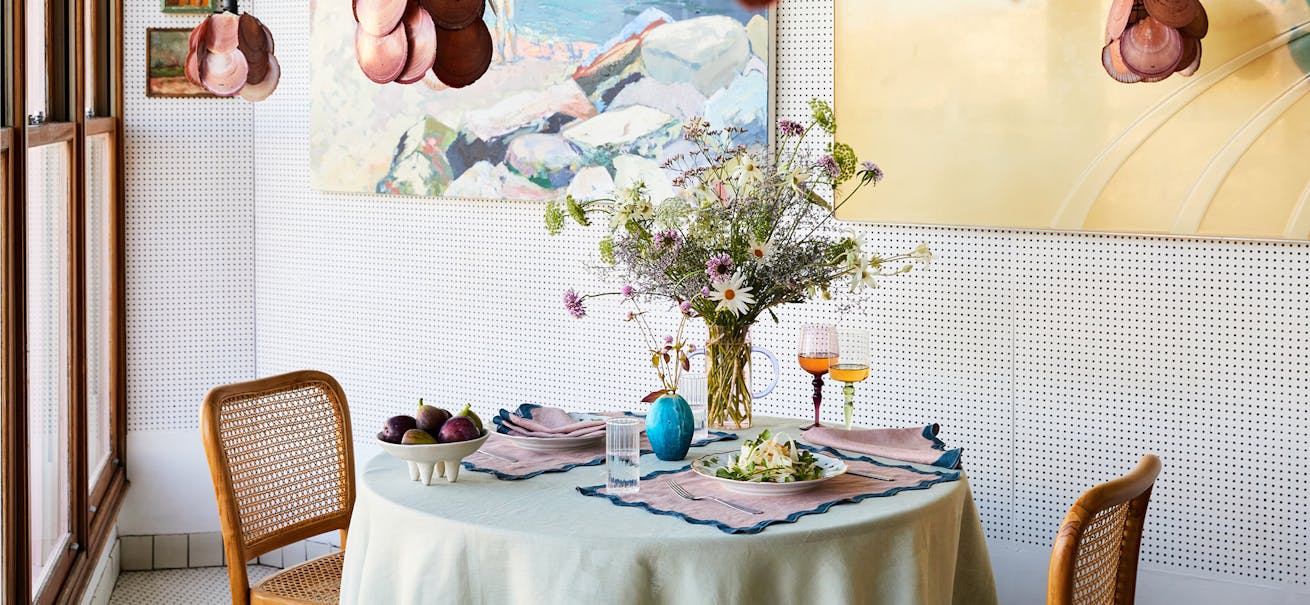 Investing in content
The Bed Threads content team comprises seven staff and they publish a minimum of 10 pieces of unique content a week, plus two bespoke features from the Makers Home Tours and Put On A Spread series.
The team uses Dropbox and Curalate and works a month in advance.
"

Imagery is everything. I truly cannot stress this enough.

"

- Genevieve Rosen-Biller, founder of Bed Threads
"We invest a great deal of time and energy into [our content series]," says Rosen-Biller, who adds that imagery, in particular, is a key focus. "Imagery is everything – I truly cannot stress this enough. Do not skimp on photography – save until you can hire a professional photographer and stylist, as this will elevate your brand instantly. People are bombarded all day with imagery, so you need to offer them something very special."
And their audience can't get enough of it. When the brand launched in 2017, its arrival was announced to just 2000 Instagram followers. Today, there are more than 300,000. And sales are just as strong – in the year to July 2020, the company's revenue surged by 500 per cent, and then a further 300 per cent during the most recent financial year.
Afterpay has played an important role in the Bed Threads sales strategy. "We're not a budget brand but we believe in pricing homewares fairly," explains Rosen-Biller. "We want people to have access to beautiful, natural products in their home without compromising on price or style. Afterpay is hugely helpful for young people who want to have beautiful, quality products in their home that they'd been previously priced out of. It's a way for them to work them into their budget."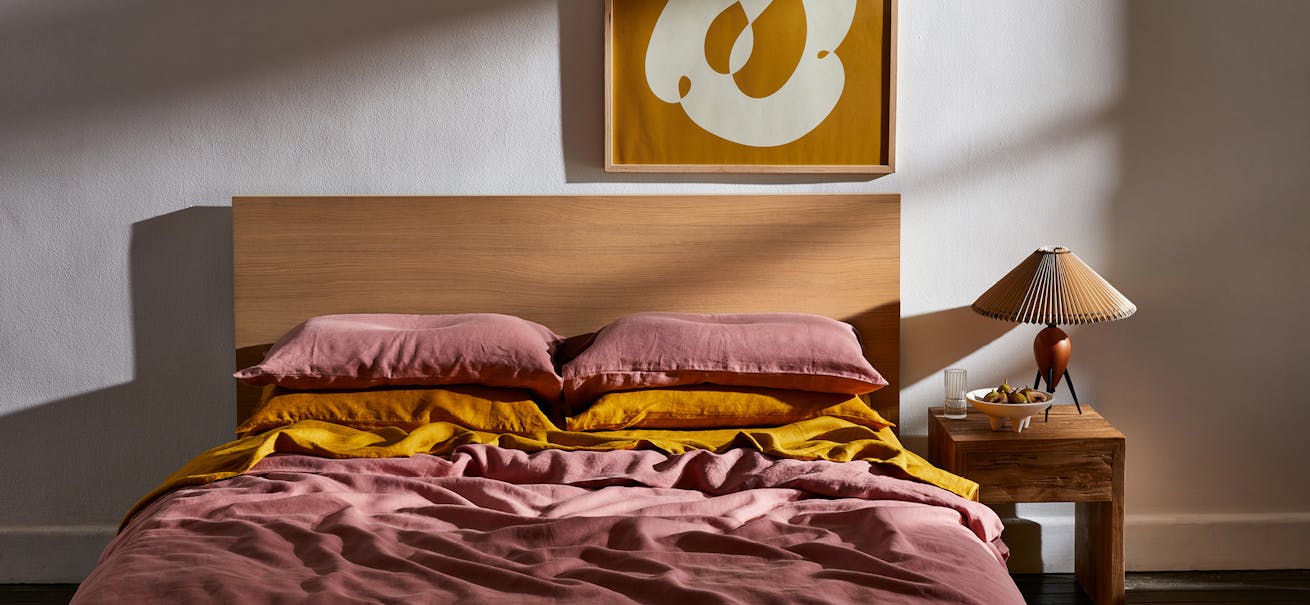 Bed Threads founder Genevieve Rosen-Biller's tips for using content to build your brand
1. First, remember your product is everything
"It's great to talk about content and social media and a beautiful website and all that stuff. But your number-one focus should always be on offering the best-possible product that will genuinely enhance the life of your customer."
2. Create quality content that's adjacent to your brand
"If you're a food business, for example, maybe you post recipes or home entertaining, easy ways to have the family round for a Sunday roast. And don't go for hard sales messages. They come naturally at certain times of the year anyway, or if you have a new product to talk about. Ask yourself what would genuinely add value to people's lives."
3. Don't treat content like an afterthought
"I know dedicating time and resource to content can seem superfluous, or even a bit indulgent for business owners who are trying to 'bootstrap' and make the most of every dollar. It does seem like a huge investment, but it pays for itself over and over again. Dedicate real time and resources to it, and a little bit of effort will go a long way."
Alex Carlton is a journalist who has written for marie claire, Qantas magazine and The Australian.
All references to any registered trademarks are the property of their respective owners. Afterpay does not endorse or recommend any one particular supplier and the information provided is for educational purposes only.