Inside Bondi Sands' genius influencer strategy
Bondi Sands made global headlines in 2018 after paying Kylie Jenner $270,000 for a single Instagram post, which attracted a cool 5.5 million likes.
Then last year, the two Australian entrepreneurs behind self-tanning brand Bondi Sands created more social media excitement with a glamorous activation during US festival Coachella, hiring a Palm Springs estate and transformed it into 'Aeroland', a lavish carnival-style party complete with circus performers and DJs.
Both of these events made for compelling Instagram content (and make no mistake, Jenner posting anything to her 160 million followers is an event). But the activation and resulting social media posts were also part of a sophisticated strategy that has been instrumental in helping the Melbourne company find global success. Even during COVID-19 – with sponsored events no longer an option – social media influencers continue to play a vital role for Bondi Sands.
Finding new consumer channels
This year the brand is forecasting a $100-million turnover, and co-founder Blair James says that, right from the outset, social media has been crucial in building the brand.
"We didn't have a lot of money [when we launched] so we had to be very strategic with the way we were spending it," says James, who sold his tanning business to launch the company, while co-founder (and former client) Shaun Wilson remortgaged his house.
Early on, a public relations company suggested working with young Australian model Steph Claire Smith, who had around 80,000 Instagram followers, but wasn't a traditional celebrity. (She remains the main face of Bondi Sands, and now has about 1.5 million followers.) "That was where that light bulb went off, where I realized that these people are buying into and following Steph even though she's not on TV or radio or any traditional media," says James.
He believes they were one of the first Australian brands to use social media influencers – an idea that was only taking shape when they launched in 2012.
"

We were on Instagram very early on and we capitalised on that. But we're always very aware when new trends are emerging. So, when Snapchat was gaining popularity, we launched products exclusively on that channel.

"

- Blair James, Co-founder, Bondi Sands
Developing brand ambassadors
In fact, Bondi Sands didn't run a traditional media campaign until 2016, and today continues to spend 85 per cent of its media budget on social media. In any given year, it collaborates with up to 250 influencers.
"We've always had this vision around these 'Bondi squads', or a 'Bondi team' that we will always turn to when we're launching a new product," says James. "Those people haven't really changed, and I think that gives us credibility as a brand."
Self-tanning products are perfect for an influencer strategy, according to James, because 'before and after' shots are a great way to demonstrate a product's efficacy. Bondi Sands also selects influencers with a variety of skin tones to help consumers predict how a product might look on their own skin.
A new focus during COVID-19
Like most brands, Bondi Sands was forced to reevaluate its social media strategy with the advent of COVID-19. With sponsored events no longer an option, and with consumers less likely to be heading away on overseas holidays or attending social events, the brand ramped up its messaging around self-care, reminding social media followers of the confidence a fresh coat of tanning product can bring.
Bondi Sands also focused on at-home content, and launched social media initiatives such as BondiFIT and Self Care Sunday that integrated their Bondi Babe ambassadors.
Bringing on micro and macro influencers
The brand works with several tiers of influencers; those with 5000 social media followers might receive free products to try, while influencers with more than 50,000 followers are generally offered a longer-term paid contract. Then there are the "mega ambassadors" with 800,000-plus followers, who enter into bespoke arrangements.
James says that Bondi Sands rarely brings influencers in for a single post, but there are exceptions. When Kylie Jenner agrees to promote your product, for example, you don't say no.
James says there was a clear strategy behind that post - brokered through her management team – and it wasn't simply about selling product. "We were about to launch into the United States… and it was more about showing the US audience and the big American retailers that we were prepared to support the brand."
The importance of tracking engagement
Measuring the effectiveness of social media in driving sales isn't a precise science, because the majority of sales are made in-store, argues James. But his company uses a variety of tracking tools, such as Popular Chips to check in on influencer engagement and insights.
"We also use Iconosquare for all social listening - it's a great resource for own channel influencer activity and hashtag campaigns," he says. "It's in-platform reporting tools are very strong." Globally, Bondi Sands employs eight people in its social media team.
Maintaining brand consistency
As the company expands internationally, a key challenge is ensuring that social media content remains consistent, and James says all influencers are issued brand guidelines for this reason.
The key, he emphasises, is working with people who are genuinely passionate about your brand.
"

You're better off having fewer ambassadors, working with them for longer periods, and creating an authentic, genuine message over a longer period of time.

"

- Blair James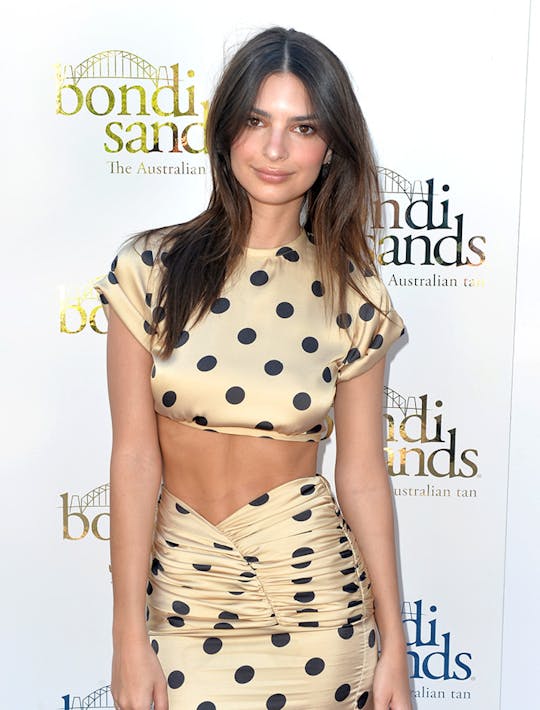 Larissa Ham is a freelance journalist and former small business editor for Fairfax.
All references to any registered trademarks are the property of their respective owners. Afterpay does not endorse or recommend any one particular supplier and the information provided is for educational purposes only.