My First Year In Business: Carla Oates
Carla Oates, the founder of The Beauty Chef, on pioneering an entirely new wellness product category
When former journalist Carla Oates launched Glow Inner Beauty Essential in 2009, ingestible beauty powders didn't exist as a category. Fast forward a decade, and The Beauty Chef's products, which use natural ingredients to nourish skin from within, are stocked in 180 retailers in Australia, and more than 350 stores worldwide, including Net-A-Porter and Goop. Here's how she built her business:
The Beauty Chef stemmed from my own journey with health and skin problems. As a teenager I had eczema and allergies, and my mum took me to see a naturopath. She eliminated certain foods from my diet – like gluten and dairy – and introduced others, and I saw a profound change in my skin. So, from a very young age, I witnessed food as medicine.
I always maintained my interest in natural medicine but ended up working as a beauty editor for a newspaper. At first, I was excited, but I quickly became concerned about the ingredients in skincare products. I had a column, and people would write to me from all over Australia asking for product recommendations, and I realised I couldn't recommend any of these products. So, I quit and I became very immersed in natural skincare and wellness. I wrote books, and probably penned hundreds of articles for different publications about natural health and beauty.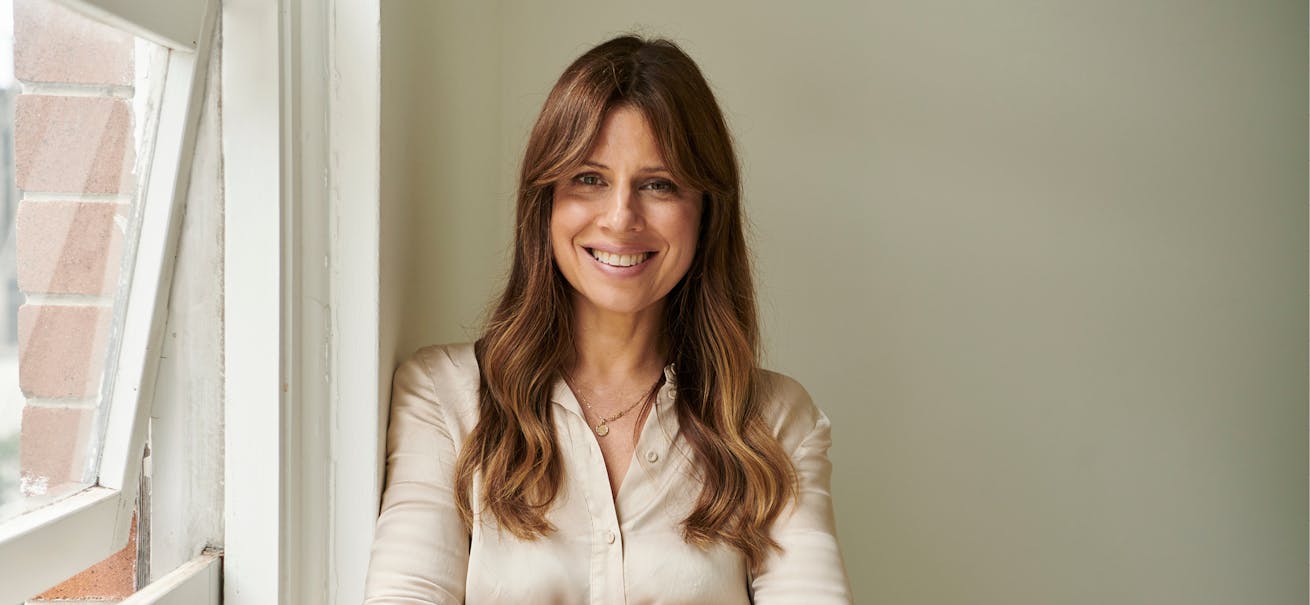 I stumbled across research about the connection between gut bacteria and allergies and eczema when my daughter was about 10 – about 13 years ago - and suffering from eczema. I decided to put the whole family on a gut-healing protocol, and introduced a lot of lacto-fermented and probiotic-rich foods into our diets. There was a turnaround in her eczema, and my skin was glowing, too.
I knew I was on to something when family and friends started asking what moisturiser I was using. I would say, "I'm just eating fermented vegetables!" I became the local "pusher" of fermented food, and friends and neighbours would report back that their skin was better, and they had more energy.
I experimented for 18 months to make Glow. I was at an event when I met a manufacturer with a focus on making fermented foods – it was very serendipitous. We probably made 50-70 samples of the first Glow powder. My whole house was filled with iterations of Glow powder until I felt I had perfected the formula, and of course the flavour, too.
"

We probably made 50-70 samples of the first Glow powder

"

- Carla Oates
It was a completely new concept in the beauty world, so it was hard at first. There were a lot of naysayers who didn't understand it, or thought it was too left field or not commercial enough. When you create a new category, you need lots of money to educate people. I started out with less than $3000. A friend did the logo and the website for me for free (I paid her later).
We had to convince manufacturers, too. We wanted to order 500 units, and their minimums would be 3000. So, it was frustrating. I kept freelancing, but I was spending a disproportionate amount of time on the business.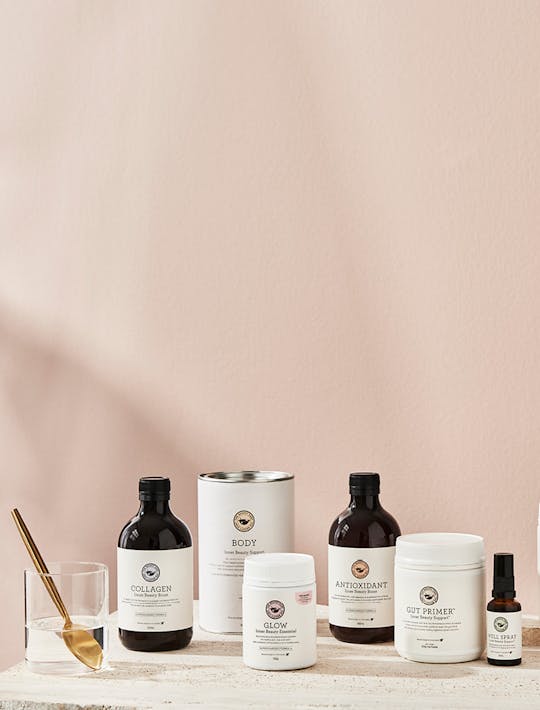 We started to build a cult following. You can't underestimate the power of word of mouth when your product works. People told each other about The Beauty Chef – and someone told an agent at TVSN, and he called and asked if I'd be interested in featuring on the home-shopping network. At first, I was unsure, but it worked. It resonated with people. The hardest thing was raising the money, because they put in a substantial order. So, my sister and my best friend put money into the business.
I didn't start paying myself for about 18 months. It was just a small amount – maybe $600 a week, and no super. I was wearing a lot of hats – I still wear a lot of hats but I love watching the business go from strength to strength around the world.
PR has been really important.Vogue ran a story about us early on – they loved the newness of it. Then, a progressive beauty destination, CAP Beauty, in New York's West Village called, and wanted to stock us. Their business was successful, and they were interviewed byThe New York Times - and said it was their bestseller. That's when people started noticing the brand. We got calls from Selfridges and Net-A-Porter. My first hire was a part-time PR.
"

You can't underestimate the power of word of mouth when your product works.

"

- Carla Oates
The [wellness supplement] market is flooded now, but back then we had centre stage. We benefited from being the only innovative brand. I think competition is really healthy, it opens up the category in terms of awareness. But we pioneered the fermented-food-as-medicine area, we work with microbiologists and we have our own purpose-built fermentation plant. I started my business out of a passion to educate people about gut health – not because it's a trend – and I've never wavered from that.
Digital media is now incredibly important for any business, but paid influencers haven't been a big part of our strategy until more recently. We've been lucky to have such organic love from influencers.
I don't look back and see mistakes; I see learning curves. It sounds cheesy, but sometimes mistakes prompt you to make significant changes to your business, which creates a stronger platform to move forward.
"

I don't look back and see mistakes. I see learning curves

"

- Carla Oates
We could have kept growing organically but to scale we needed investment. We were approached by a lot of companies, but I wasn't ready to give up control. I needed a partner that shared the same values and vision and could deliver strategic support. I was approached by Point King Capital last year and it felt really right.
We've moved fast. Two and half years ago we had just eight staff. Now we're at 40 (50 if you count staff worldwide). It's challenging because taking on investment means you go from being answerable only to yourself, to having to work closely with a partner. But it's also been great having a sounding board. Having a wonderful team working with me, and not having the responsibility of making all the decisions by myself is also quite a relief.
Carla's tips for emerging businesses and founders:
Always understand your finances. You need to learn to love maths, even in a creative career. It's important to find a really good accountant, but you should never let go of being across the financials. Early on, I engaged a big accountancy firm, and I let go of control and they made a mistake and it cost me money. It's important to partner with people who understand the size of your business. At the end of the day, that accounting firm didn't give me the attention I needed because they were servicing big companies.
It's important to love what you do. I've had friends or colleagues who want to come up with quick ideas that will make lots of money. And I think that overnight success can happen. But, generally speaking, success is one per cent inspiration and 99 per cent perspiration, so it's important that you love what you do because building your own company takes a lot of work.
Go with your gut. Excuse the pun. You will have so many people in your ear. But I think the biggest mistakes I've made happened when I ignored my gut instinct.
Anna Saunders is the former executive editor of marie claire Australia and features editor of the Sunday Telegraph UK. She is the co-founder of PRIMER.