How timeless designs help Ephemera stand out in the swimwear market
Designer Nicole Banning on how the Aussie brand found global success
Nicole Banning was walking the cobbled streets of Paris and longing for the beaches of her hometown of Sydney when she first dreamt up the idea for Ephemera: a minimalist swimwear brand with a focus on great fit and quality material.
It was mid-2012 and Banning was working as a designer at Yves Saint Laurent. During her two years at the iconic fashion house, she not only refined her skills, but – perhaps more importantly – gained a new appreciation for Australia, and spotted a gaping hole in the swimwear market.
"I wasn't initially drawn to designing swimwear, I'd always focused on clothes and evening wear, but being surrounded by the world's top designers, I saw they were highly accomplished at designing clothes, but had no idea about swimwear," says Banning.
"

I saw they were highly accomplished at designing clothes, but had no idea about swimwear.

"

- Nicole Banning
At the time, the swimwear market was dominated by loud floral prints and ruffles, but Banning believed there was an appetite for a more minimalist aesthetic. So, later that year, she quit her job and relocated back to Australia. Using her own savings, as well as a loan from her dad, she launched Ephemera, named after the Greek word meaning 'things that are enjoyed for only a short time,' much like the fleeting summer holidays in Byron Bay of her youth.
Today, the brand is stocked on MatchesFashion, Goop, Moda Operandi and Mode Sportif among others, and sales continue to grow. (Online revenue has tripled compared to pre-pandemic levels.) The brand, which opens its first retail concept store in Avalon Beach, Sydney, next month, has become a fashion editor's darling - standing out from the noise with its quiet simplicity.
Right from the start, Banning set out to "strip back swim", and offer timeless, original pieces.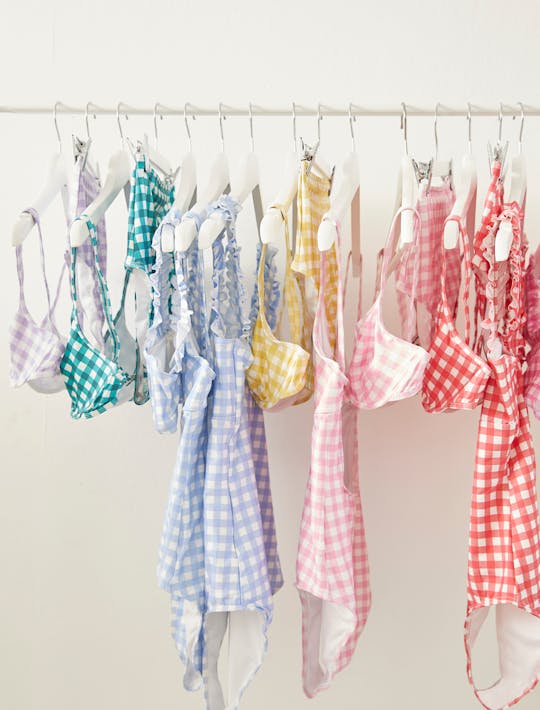 "Our swimmers can be worn for five plus summers – not just one," she says, pointing to the classic gingham prints and high-waisted cuts of her current collection, which are infused with the nostalgia and romance of summers gone by.
"One of our collections was called The Forgotten Holiday and we've always included gentle references to the 50s and 60s, taking inspiration from screen icons like Brigitte Bardot and old family photo albums for our designs and campaigns. For our shoots, we've sourced pieces of vintage furniture, so our campaigns tell a story, rather than just having a hot girl in a swimsuit."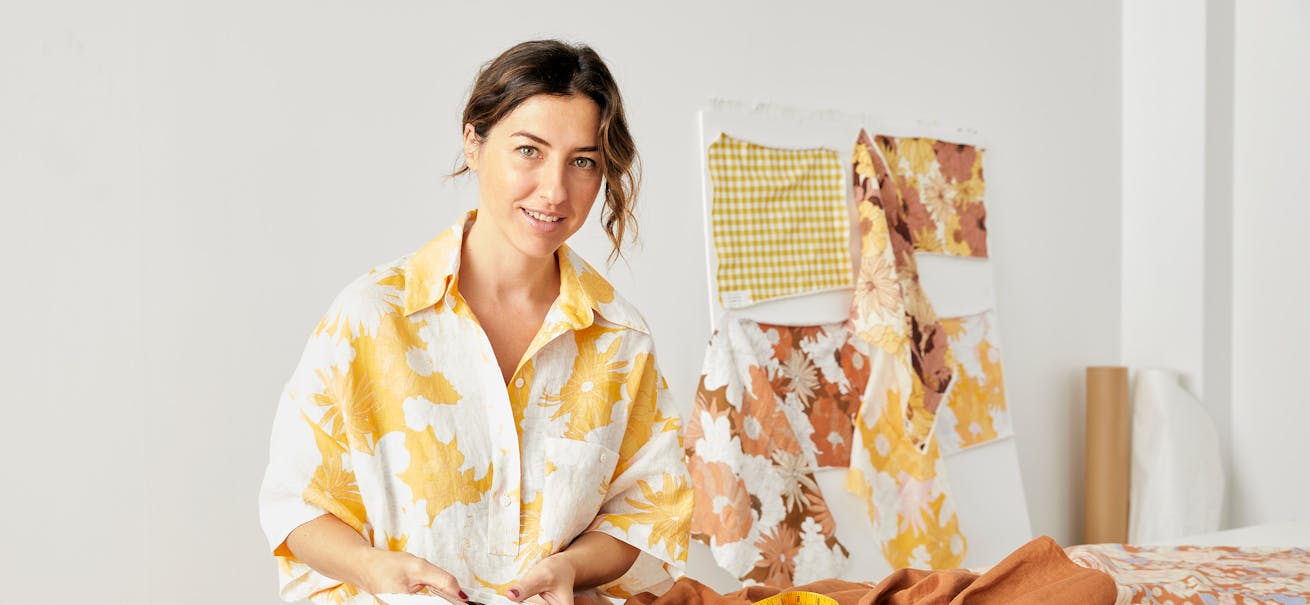 Although tiny swimsuits are in vogue – Afterpay's recent global fashion and beauty trends report showed that the skimpy Brazilian cuts are surging in popularity - Ephemera has stuck to practical high waists favoured by women over the age of 25.
"We've never done a G-string cut. We did do a mini pant with a skimpier cut, but it didn't really take off. My customer base and wholesale buyers weren't interested so we've stuck to the high waist and classic cuts. It's a very specific look that people come to us for," says Banning, who's watched the swimwear market become increasingly competitive over the past eight years. In that time, she's seen trends come and go, and, pleasingly, sustainability come to the fore. Throughout it all, Ephemera has stayed true to its story of a summer holiday romance.
"

We've never done a G-string cut. We did do a mini pant with a skimpier cut, but it didn't really take off.

"

- Nicole Banning
When Banning first launched Ephemera, she enlisted the skills of a sales agent, who helped her land several key accounts. "To be honest, not all of those relationships survived because I was still nutting out my formula," she says, adding that in the early days she set her price point too high. "When I first started out, I think I was in dreamworld having just worked in Paris. I really had to sit in the marketplace and work out where we sat."
Transitioning from designer to business owner was a steep learning curve. "I had to learn about building business relationships, managing cash flow, the manufacturing process, price points and how retailers operate."
But today she feels proud of the brand's reputation for high quality fabrics and excellent fit, and recently expanded into resort wear.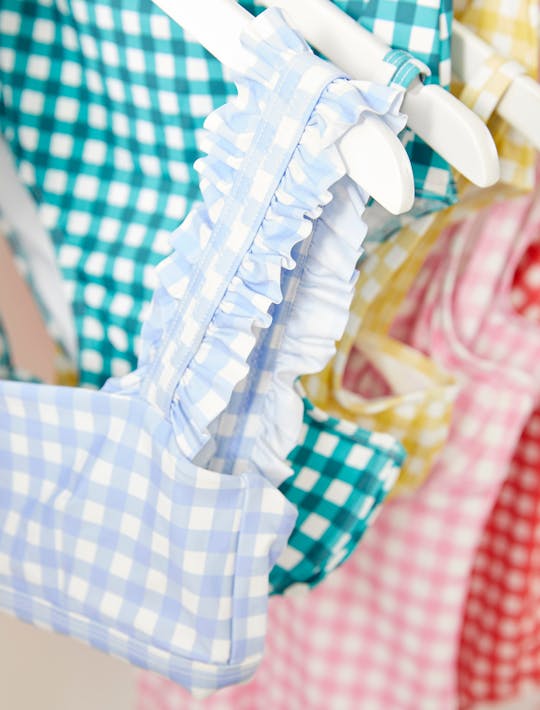 "More than anything, I want women to feel comfortable in our pieces. I recently had a call from a woman who'd had a double mastectomy and she was delighted to find our swimmers because they fit her properly. That really struck a chord with me. For us, word of mouth has been a big part of our business; we often hear from women whose friends recommended the brand." Women talk. And that talk, Banning says, is more valuable than any number of Instagram likes.
Ephemera's most successful marketing initiative was entirely accidental. In 2018, Jennifer Lawrence wore the brand's black cut-out one-piece in a now-iconic scene alongside Joel Edgerton in the film Red Sparrow. Naturally, sales went through the roof. "That helped us reach an entirely different audience and the Red Sparrow effect carried on for a long time when the film was released around the world," says Banning. Talk is valuable, and so is an endorsement from J-Law.
Nicole Banning Designer and Founder Ephemera's three pieces of advice for starting a new business:
Ask yourself if you're cut out for it. Before you start your own business, you need to examine your personality and make sure you're ready for it. Some people need the security of having a regular salary and a 9-5 schedule. Business is hard; you have to be tenacious.
Start small. Test your ideas out with a really small run. Don't waste your money producing a bunch of stock that might end up sitting in a storeroom collecting dust. The marketplace is a constant feedback loop, and you need to start having those conversations so you can work out what will work.
Find supportive retailers. Some big retailers are quick to cut brands. We've had retailers who bought us and dropped us straight away when something didn't work. It was a rude shock. Out of everyone, Matches Fashion have supported me the most. For example, we had one collection that didn't have the strongest sales, and rather than blaming me we worked together and spoke about how we can improve next time. They said, 'We think the product, fit and price point is good. Maybe we just got the delivery wrong for this particular collection.' Matches really value creativity and I've appreciated their loyalty as a young business.
Alley Pascoe is the former features editor of marie claire magazine. She has also written for Sunday Style, PRIMER and Stellar. Photos by Waded.
All references to any registered trademarks are the property of their respective owners. Afterpay does not endorse or recommend any one particular supplier and the information provided is for educational purposes only.