How creating unique experiences put Epic Hair Designs a cut above the rest
From hobby to empire: the unexpected evolution of Epic Hair Designs
When Brendon Mann bought a hairdressing salon in Brisbane's Kenmore in 2008, he thought it would be a good hobby. At the time, he was working as a store manager for Big W, and it was a job he enjoyed. But he liked the idea of trying to market a salon in ways he felt were missing from the hairdressing industry.
By the time he opened his fourth salon, it was clear Epic Hair Designs was no longer a 'hobby'. Today, Mann has 16 salons – 15 are in Brisbane and one opened on the Gold Coast last year – with 160 hairdressers. And business is good. Really good.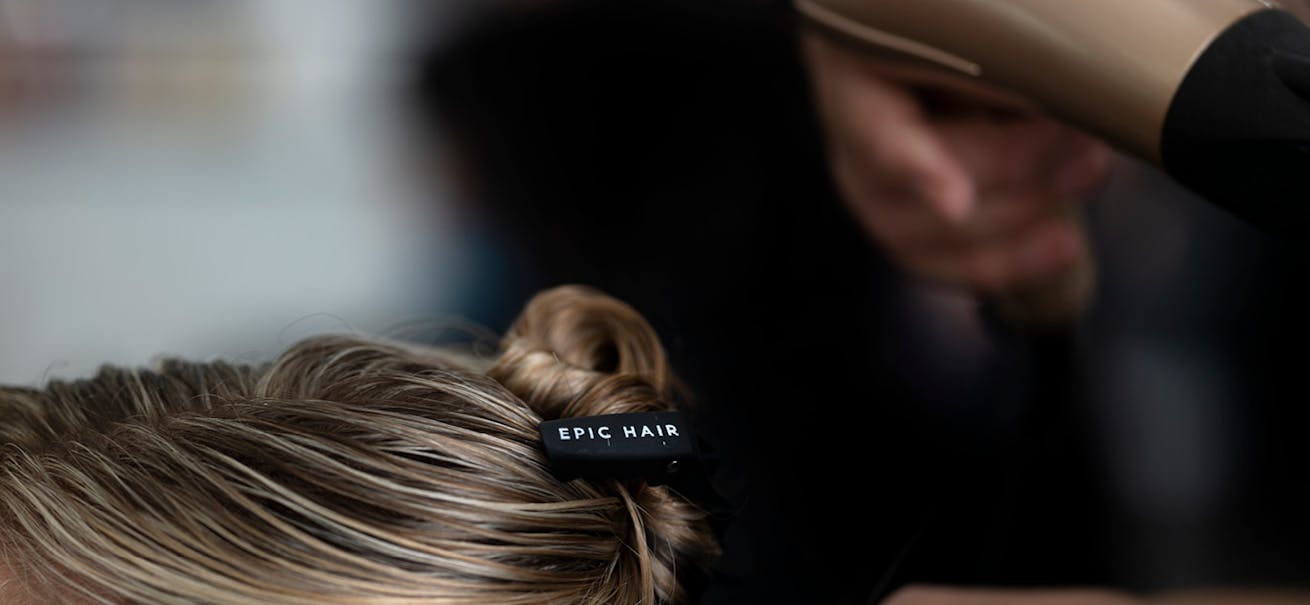 The salons didn't close at all in 2020 during the pandemic and Epic Hair Designs was able to keep all their staff, and even pick up new clients. In the past three years, revenue has doubled and Mann is set to open three more salons in the next 18 months.
Epic by name, luxe by nature: creating a unique customer experience
Mann had a vision for the kind of salon experience he would want as a customer. Luxurious? Yes. Personalised? Absolutely. Utterly professional? No question.
But he also understood that people are busy. There aren't many who have hours to spare getting head massages and the other add-ons that had become so common at salons. And those add-ons can be costly and time-consuming for salons, too.
Instead, Mann focused on building a unique luxe experience that didn't demand time that customers and staff didn't have.
"

You can still provide a beautiful experience that's efficient and streamlined

"

- Brendon Mann, founder of Epic Hair Designs
"You can still provide a beautiful experience that's efficient and streamlined," says Mann. "It's about making every touchpoint matter." Quality of experience and quality of service were key – not how many hours it took to deliver that service.
For Epic Hair Designs, focusing on luxury touches that could be delivered while customers' were having their hair cut and coloured – rather than taking up additional stylist time – was a more cost-effective approach.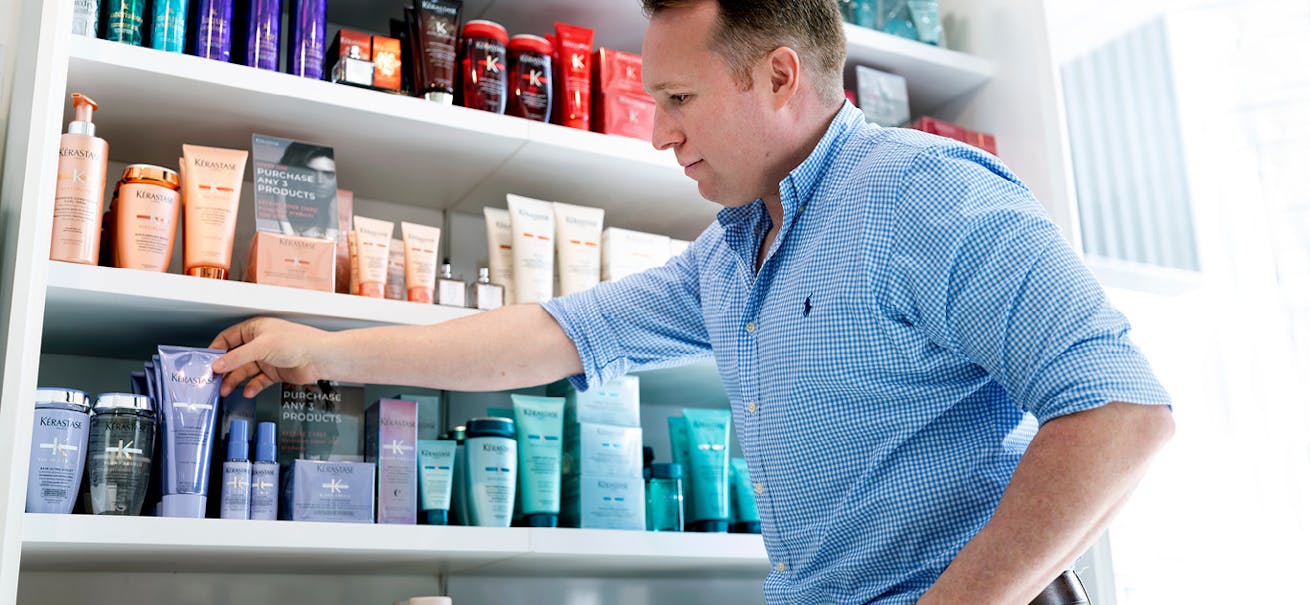 From the signature scented air in the salons and pumping tunes from their very own in-salon 'Epic Radio' station, to the service provided by hair professionals trained in-house ("We just couldn't get the high standard without training all our staff in the Epic Hair Designs way," explains Mann), and the array of refreshments offered on arrival – each moment is distinctively Epic Hair Designs.
Offering accessibility
But while Epic Hair Designs offers a luxurious service, it remains welcoming and accessible. "We are an all-encompassing salon," says marketing manager Emily Gorman. "From balayage for 25-year-olds to set perms for our regular pensioners, Epic Hair Designs welcomes everyone. They know they are in good hands every time they visit."
It's a balance, she says, of creating a welcome that is warm enough to feel like family, but special enough to feel like a treat.
The introduction of Afterpay has fit seamlessly with the Epic Hair Designs experience. Indeed, Afterpay accounts for 12% of payments, which is higher than their cash sales. "The price point of hair styling appointments and associated products means Afterpay works really well for our clients," explains Gorman. "And our stylists are getting more confident with using it to facilitate upselling opportunities."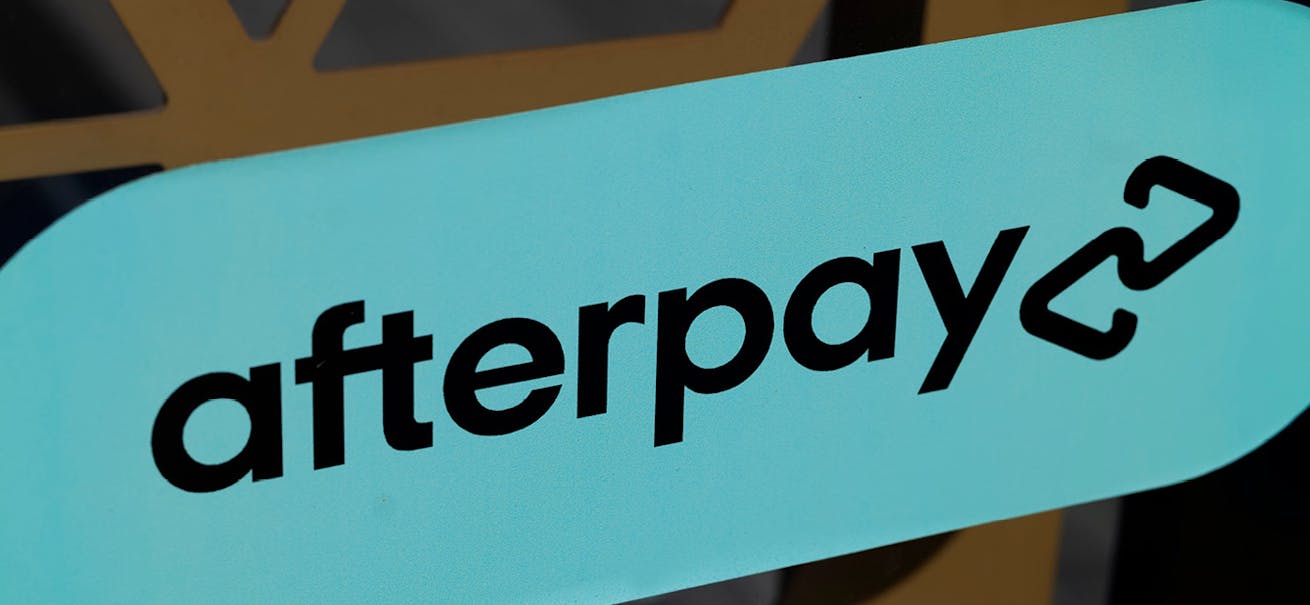 Winning the marketing game with content and community
A strategic and consistent approach to marketing would prove essential to the success of Epic Hair Designs. "We started creating our own content early on," says Mann. "I'd tested some of the local publications and guides, but they were high cost – we were better off doing our own thing."
Regular blogging was a powerful way to attract traffic to their website and became a valuable resource of information for customers, and potential customers, on new trends and products, how-to guides for mastering the latest looks, and advice on dealing with hair dilemmas.
Monthly email campaigns sent out to their database of around 27,000 members, along with competitions and a strong social media presence across Facebook and Instagram, nurture customer loyalty and help attract new clients.
Partnering with influencers and other businesses to create prize packs that are promoted to their 23,000 Instagram followers and on their Facebook page, has been an effective way of expanding the salon chain's reach.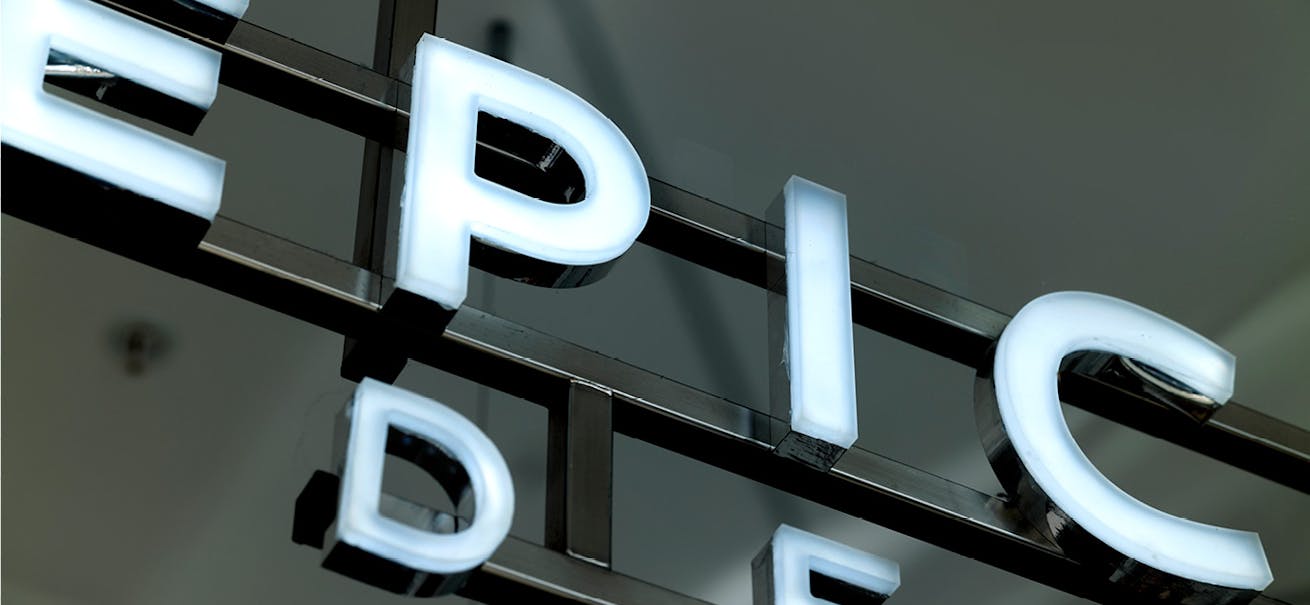 Beyond partnering with influencers, Mann believes that supporting community organisations is another way to brand equity. Epic Hair Designs has partnered with Queensland Theatre, Opera Queensland and La Boite Theatre, and Mann is committed to supporting charitable organisations, such as Orange Sky laundry, The Carers Foundation and Share the Dignity.
Today, the website gets around 1000 visitors a day and the concierge service attracts 400-to-600 daily calls.
And with three new salons coming, those numbers are set to rise. Epic indeed.
Epic Hair Designs founder Brendon Mann's three top tips for success
1. Put the customer first – creating an amazing experience for them is key to building a loyal following and attracting new clients.
2. Establish your point of difference and stick to it – it's what makes your salon unique and memorable.
3. Great content consistently delivered can be a powerful way to attract interest and engagement. Find out which platforms connect best with your clients and use them creatively.
Tess Durack is a journalist and copywriter who has written for The Sydney Morning Herald, Mindfood and more.
All references to any registered trademarks are the property of their respective owners. Afterpay does not endorse or recommend any one particular supplier and the information provided is for educational purposes only.