My first year in business: Ginger & Smart
Genevieve and Alex Smart of fashion brand Ginger & Smart relive their early years, and reflect on how they built their business
They launched Ginger & Smart in 2002 with a small collection of scented candles and leather accessories. Today, their fashion business spans seven stores and 30 stockists across Australia, and their luxury clothing brand has emerged as a leader in the sustainability space.
We launched Ginger & Smart partly because we wanted some control over our own destiny. We wanted to create something together that allowed us to have autonomy in our we run our lives and to leave a legacy for our family and kids – Alex.
We had quite different skill sets and wanted to come together to create something exciting. My background was magazine publishing. I have a journalism background and a Master's in business – Alex. My background was always in Fashion. I studied at the Design School in East Sydney and spent 10 years as a designer for other Australian and international brands before taking the leap and co-founding Ginger & Smart – Genevieve.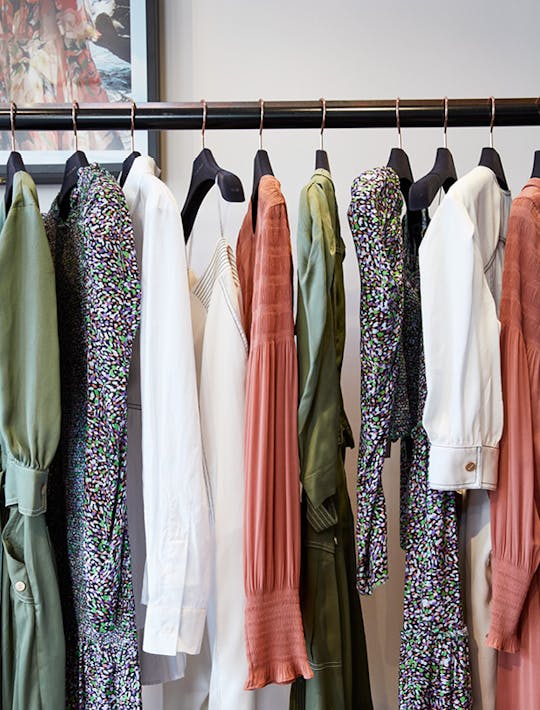 We started with a really small candle and accessories collection. It was very grassroots! There weren't many scented candles in the market back then, but ours had a textural fashion angle and were wrapped with feathers and leather. These earliest designs of silk printed scarves, oversized hats and luxe leather weekender bags were simple but had the same quality and design essence that underpins the collection today – Genevieve.
It was really daunting. I remember going into Orson & Blake, which was a really beautifully curated store, and showing them the candles and being very nervous. I remember thinking, 'Would they ever buy from us?' And then even before we got home, there was an order on the fax machine. It was a real confidence booster because it meant that what we were doing resonated with stores that we wanted to be in – Alex.
The candles got us into stores. We knew we eventually wanted to get into fashion, but candles were something we could pull together with a very small budget and they allowed us to go to market and get us into the stores we wanted to be in – Alex.
One early memory that stands out for me was selling the first fashion collection – which was five dresses and a collection of accessories - into Browns Focus in London. [Buyer] Yasmin Sewell saw the collection and she chose every piece. That was 2005, and David Jones hadn't even discovered us yet, so for her to love the collection felt good. We began to get a lot of momentum from that point – Genevieve.
We built a really robust wholesale business before launching into retail stores, and that always underpinned everything else. The wholesale market has changed hugely over the past 20 years, but we've always kept good relationships – Alex.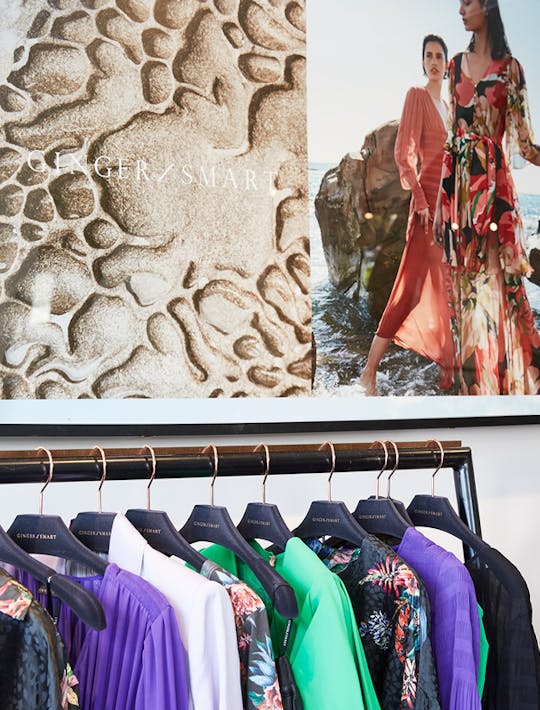 It was very hands on. We were producing, dispatching, and selling at the same time – doing it all ourselves. We were just running for dear life to get as much scale and traction as we could. For the first three years, we used my home as head office… and we took the collection to trade fairs and gained more retailers through that model until we felt comfortable opening our own store [in William St] in 2006. Now we have seven stores, and 30 stockists – Alex.
Learning to delegate is key. Wearing all the hats every day and doing everything in the business, from packing orders to cutting samples and doing sales appointments, was hard but important. Making the shift from doing to leading - and learning to delegate well - is an important skill to master early on – Genevieve.
We were really well-supported by the media early on and we relied on them to get the message out. But that was pre-internet. Now, Instagram and digital marketing have become such a big part of everybody's marketing budget – Alex.
You need to know your customer. We have spent a lot of time getting to know our customer – speaking to her and growing with her. We're lucky to have boutiques where we can strike up a relationship with our customers, and learn about their lives. Online, we're having more two-way conservations, through digital platforms or social media platforms. We also have a Ginger & Smart VIP club and events where we're able to have a two-way conversation – Alex.
Listen carefully to buyers and customers but always create some pieces they don't know they needuntil you design it for them. Surprising proportions, new colours combinations or innovative fabrications can be calculated risks that bring excitement to the brand. Always keep evolving and stay relevant ­– Genevieve.
"

Surprising proportions, new colours combinations or innovative fabrications can be calculated risks that bring excitement to the brand.

"

- Genevieve Smart
Despite the way it may look, fashion is not glamorous. It's about product, people and supply chains – and it's about relationships. Honesty and integrity really are everything - Alex.
Genevieve and Alex share three pieces of advice for fashion founders:
Be passionate. A business like this takes many years to establish, and it means getting up every day and being motivated on every level, day after day. So, you really have to know thar this is the thing you want to do.
Never stop learning. Sustainability was always important to us, but we've learned a lot along the way. Technologies change, innovations change, and you have to stay close to the latest information.
You have to have a voice. There are enough people out there designing fashion collections – you need to do something different to everybody else. Then just trust and stay loyal to your brand vision and your core values.
Anna Saunders is the former executive editor of marie claire Australia and associate editor of British marie claire. She is the co-founder of PRIMER. Photos by Amanda Prior.