Meet the retailer that really knows Christmas
Christmas is a busy time for everyone. But for Jalé and Stuart Mills of Gourmet Basket, it's busier than most.
The three-month period between October and Christmas accounts for around 50 per cent of their revenue; their staff numbers double; and they work long hours, late into the night, in the week before Christmas Day itself.
"We're definitely ready for some champagne by Christmas morning," says Jalé, who is the CEO of Gourmet Basket, an e-commerce business in Sydney.
Jalé acquired Gourmet Basket after searching for a "creative outlet" that revolved around her passion for food and wine while on maternity leave 10 years ago. Even then, she recognised the value of the domain name: www.gourmetbasket.com.au.
A former human resources manager, Jalé set about transforming the business from a small operation owned by an elderly couple into one of the fastest growing companies in Australia. (Gourmet Basket has earned a place on the Australian Financial Review's Fast 100 for two years running.) Her husband Stuart came onboard as managing director three years ago.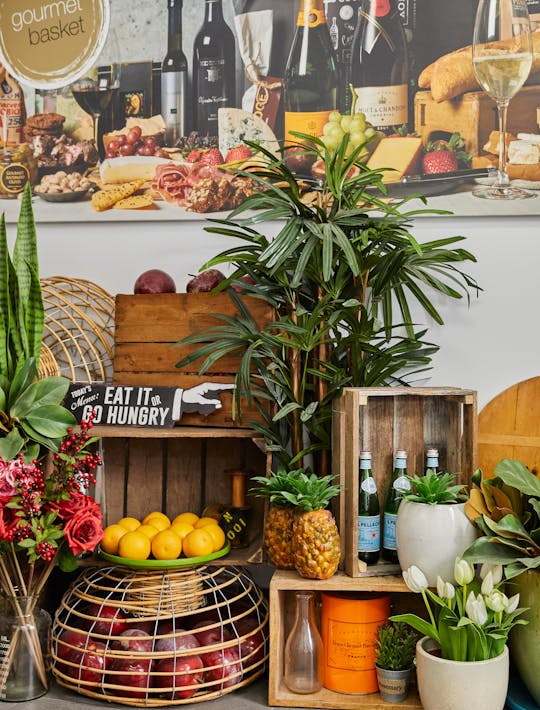 Over the past decade, the business has grown from one that offers 30 different types of hampers in six categories to one that sells 500 baskets in 40 categories – and it's this diversity that's been crucial to their success. "The idea is that when you come to us, we want to satisfy any occasion you have in mind," says Stuart. "So even if it's something like a vegan hamper or [Jewish New Year] Rosh Hashanah, we have something specialised for that category."
Jalé adds that the hampers themselves are meticulously created using gourmet, artisanal – and often award-winning – Australian products.
Right from the start, the Christmas period has been vital for the company – with orders steadily rising through October and then peaking in the week or so before Christmas. "The busiest day of the year is usually something like the 17th of December," says Stuart.
Months in the making
Careful planning is critical, and the Millses start preparing in July. "We have to create a new range, identify new ingredients, prepare new catalogues, line up suppliers with expected audiences and do our volume forecasting," explains Jalé, who is the creative driving force behind the brand. New staff are brought on in September and then again closer to Christmas Day.
But even the most detail-driven forecasting couldn't have prepared the business for COVID-19, which fuelled a surge in demand. Not only did consumers start sending baskets to friends and family, but corporate clients began ordering hampers for employees. "We would have sent out hundreds or sometimes thousands of baskets for companies to help their staff," says Stuart, who explains that the company quickly pivoted to launch work-from-home baskets and isolation-themed hampers in the wake of COVID-19.
Unlike a global pandemic, the couple says that at least Christmas can be planned for.
Investing in search
For Gourmet Basket, investing in paid search all year round – and especially at Christmas – is critical. "What we sell is not something that's an impulse buy – and so, when people come looking [for a gift basket] they use Google a lot. They've already made up their mind. They want to buy something from somebody at this point," says Stuart.
At Christmas, Gourmet Basket has an "unlimited marketing spend with Google" (as long as margins remain favourable) and Stuart views the holiday season as an opportunity to reach a wider audience. The company also has a sophisticated email marketing system to remind customers to order early.
Preparing for delivery delays
This year, the Millses say that ensuring that gifts arrive on time will be a key challenge, as delivery services struggle to cope with the rise in demand for online shopping. "It's about communicating expectations clearly to customers. We don't want to over-promise and under-deliver," says Jalé, who adds that as a gift basket supplier, they are accustomed to managing expectations around delivery as customers are generally very specific about when they want baskets to arrive. "Even being early isn't good enough if it's someone's birthday."
Already, Gourmet Basket is planning marketing emails reminding customers to order, and also plans to require customers to tick a box online to acknowledge that there could be delays that are outside the company's control. "This will be an unprecedented Christmas with COVID and with the number of deliveries in the system," says Stuart. "You've just got to be really good at communication."
Anna Saunders is the co-founder of PRIMER, and the previous executive editor of marie claire Australia, and associate editor of British marie claire.
All references to any registered trademarks are the property of their respective owners. Afterpay does not endorse or recommend any one particular supplier and the information provided is for educational purposes only.