How a magazine cover supercharged sales for this brand
After a TV star wrapped her baby in a The Grampians Goods Co. blanket for a photo shoot, founder Amanda Cochran was deluged with orders
When Amanda Cochran noticed that Sunrise star Edwina Bartholomew was following her on Instagram, she was thrilled. Cochran's lifestyle brand, The Grampians Goods Co., sells aromatherapy candles, body-care products and tartan blankets made from recycled wool – and on a whim, she decided to send Bartholomew a blanket for her new baby, Molly.
"She very kindly posted about the blanket on social media," says Cochran. "Then she messaged me to say that she'd just done a shoot for The Australian Women's Weekly and the stylist had wrapped the baby in it. My blanket was on the cover."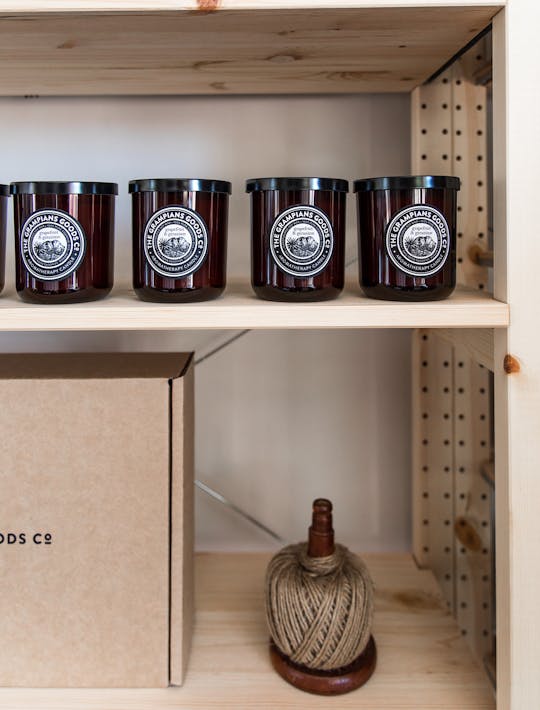 When the magazine hit stands in April last year the tartan blanket quickly sold out. "It was amazing," says Cochran. "Sales increased dramatically. Then my problem became sourcing more stock, as the pandemic meant my supplier shut down. I had back orders and pre-orders, and I was home-schooling my three kids, and there was stuff everywhere – but people were very understanding."
In fact, last year proved the most successful yet for Cochran's business as demand for homewares and self-care products spiked during the pandemic. Revenue more than doubled during 2020, and in a reflection of the business's performance, The Grampians Goods Co. was recently announced as a finalist in the Afterpay Global Mentorship Program.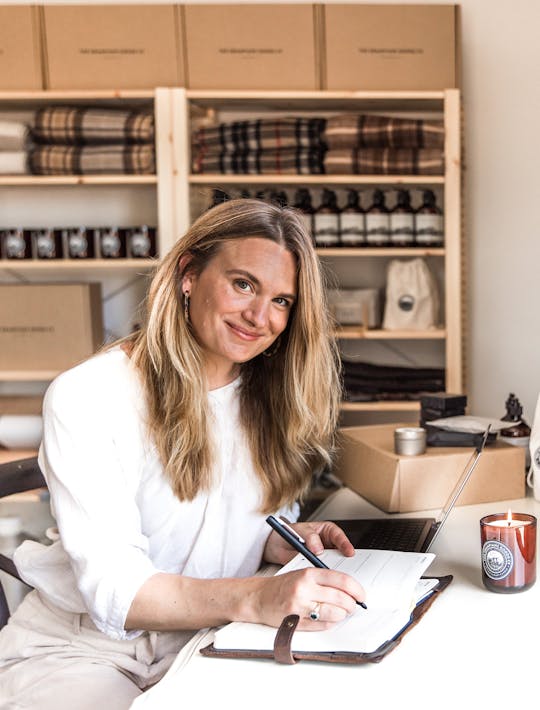 "Amanda is focused on sourcing products from her region and really showcasing a uniquely beautiful part of the world," says judge and DealsDirect founder Paul Greenberg, who was impressed by the fast-growing brand. Fellow judge Mark Tepersen, chief strategy officer of Afterpay, added: "There is a wonderful authenticity about what The Grampians Goods Co. is doing. There is a huge opportunity for regional brands to leverage domestic travel right now, and for good storytelling and a great product to transport us to other places."
The Grampians Goods Co. story started in 2016 with a range of aromatherapy candles made by Cochran as a way to solve a personal frustration. "I really loved scented candles, but I'm also quite sensitive to synthetic fragrances – they give me a headache," she says. "I couldn't very readily find what I was looking for, so I started to make my own."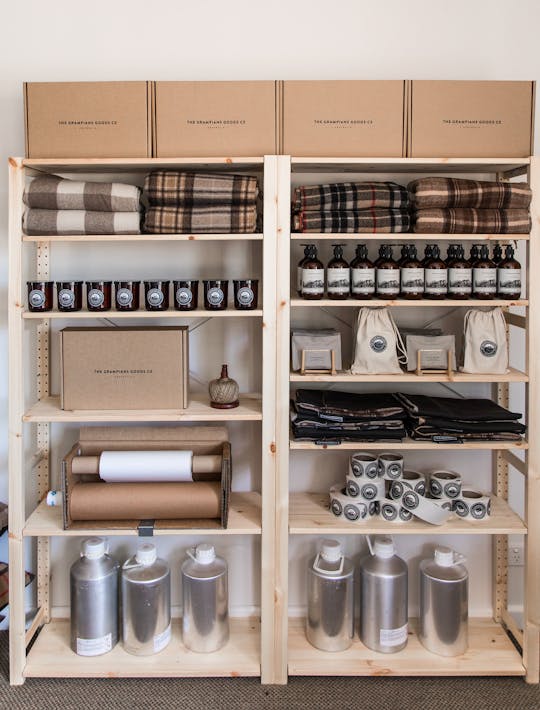 Even at that early stage, Cochran – who has a background in marketing – realised she might want to expand her offering beyond candles in the future. The name of the business and its branding, with labels that picture the Grampians' mighty Mt Sturgeon, also enabled her to establish a unique point of difference in the market.
Demand for her candles quickly grew beyond friends and family, and Cochran started to receive enquiries from boutiques keen to stock them. "It was a really steep learning curve, trying to keep up with supply and staying up till 4am to complete orders," she says. "Stockists were asking me to send them a line sheet and I was like, 'What's that?' But it pushed me to learn this stuff because I didn't want to look like an amateur."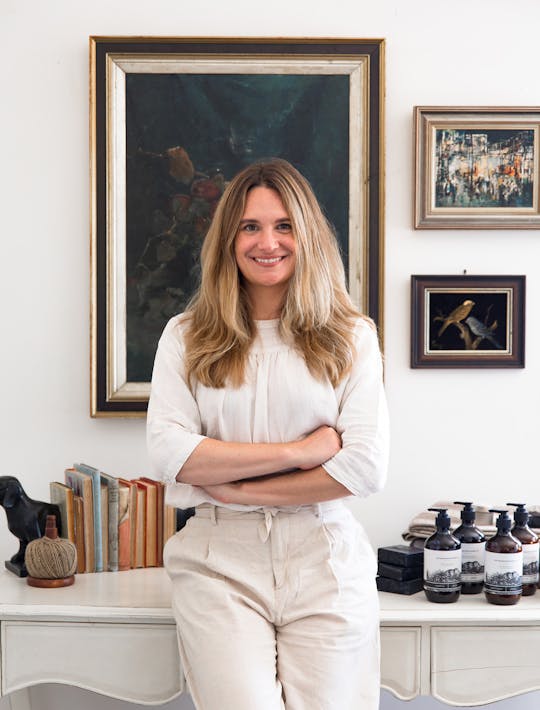 Yet it wasn't until 2018 that Cochran committed to growing what was still, in her eyes, an enjoyable side hustle. "My marriage had ended in 2016 and I'd spent most of the next year treading water and recovering from that," she says. "By 2018, I knew the business had to provide an income for myself and my kids, or else it was just a pretty hobby that I didn't have space for anymore. So, I decided to hook in."
Over the next few months, Cochran revamped her website, set clear targets and thoroughly analysed her sales data. "I realised that the blankets, which I'd been thinking of phasing out, were responsible for a lot of traffic to the site, so there was a real opportunity there."
This year, Cochran is planning to expand her product range, as well as focussing on the new B&B in Dunkeld that she started in October last year. "I feel so lucky that I've found my passion – I feel like I'm really living my truth, and always pushing myself to develop and grow," she says. "A small business can be a vehicle for your own self-development, and there's a lot of satisfaction and fulfilment that comes with that."
Felicity Robinson has written about fashion and interiors for magazines including marie claire Australia. She is the co-founder of PRIMER.
ll references to any registered trademarks are the property of their respective owners. Afterpay does not endorse or recommend any one particular supplier and the information provided is for educational purposes only.