How Grown Alchemist grew a multimillion-dollar brand
How Grown Alchemist grew, globally, without opening a store
When Grown Alchemist launched in 2008, the retail landscape looked very different to today. E-commerce was in its infancy, and the brand decided that the best – and fastest - route to success was to sell into traditional retailers like pharmacies and department stores. Back then, says co-founder Jeremy Miujs, the idea of opening their stores felt "expensive and slow".
Thirteen years later, the beauty brand has only just opened its first standalone store, the Grown Alchemist Retail Lab in inner-city Carlton, Melbourne. And even though Grown Alchemist has embraced omni-channel retail, department stores here and overseas (such as US behemoth Barneys and Le Bon Marché) still play a huge role in its success.
"I believe you can't just have an online play," says Miujs. "With beauty, there has to be a moment, somewhere, where you have a physical presence. Having a space where you can connect with customers enables you "to communicate the heart and soul of the brand."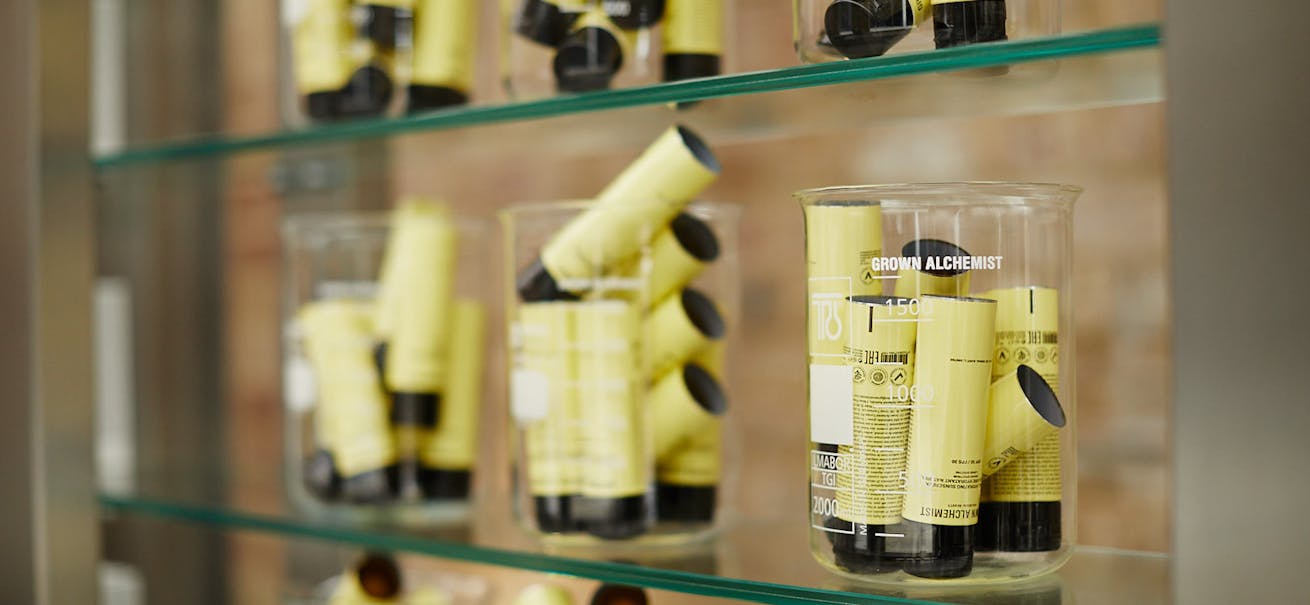 As a clean beauty brand, Grown Alchemist prides itself on combining scientific rigour and all-natural ingredients to produce effective skincare results. "The ability of nature to heal our bodies is profound," says Miujs.
Its Melbourne Lab also offers treatments such as drip therapy, where nutrients are delivered directly into the bloodstream via an IV drop, and light therapy, alongside a retail offering. The original range of 10 products has expanded to 80, and the brand has a projected revenue of more than $20 million this financial year, making it a huge industry success story.
The birth of a wellness brand
The way Miujs tells it, Grown Alchemist's path to success was strewn with obstacles and missteps. In the early 2000s, both he and his brother, co-founder Keston Mujis were working in marketing and product development when they developed an interest in the nascent wellness trend.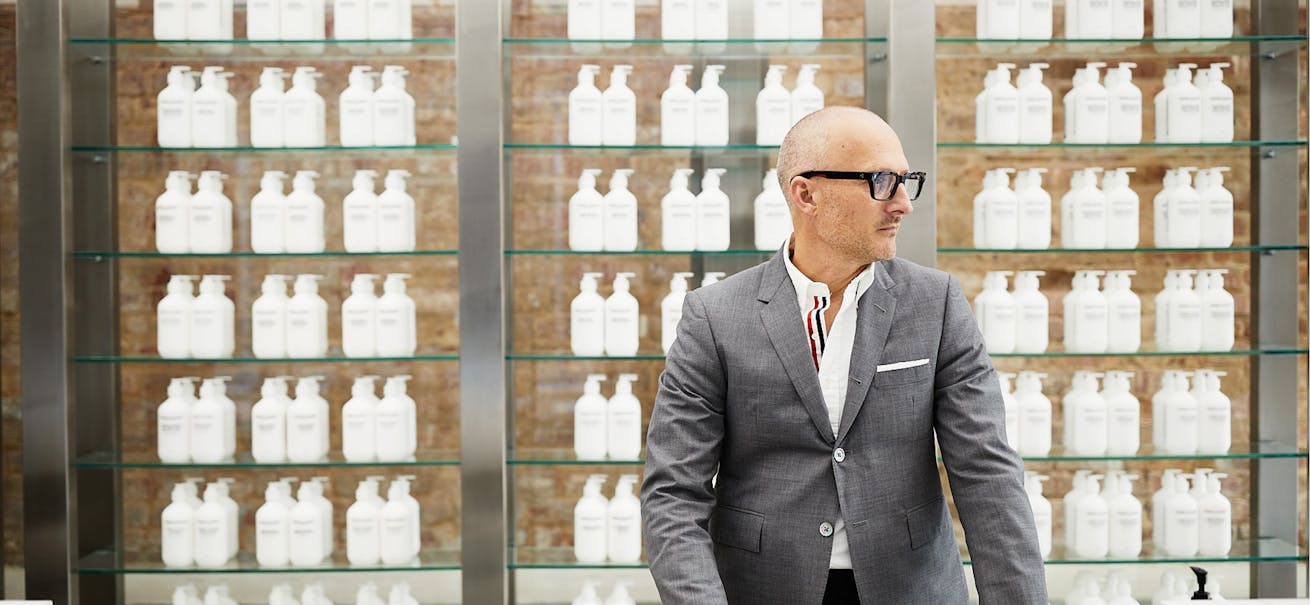 "We looked at emotional wellness, digestive wellness, food and topical products, and then pitched the idea of a natural beauty brand to clients we were working with," says Miujs.
The clients weren't interested - "wellness was a brand new idea in the 2000s" - so the brothers decided to launch a brand themselves.
Getting their products on shelves
Six years of rigorous R&D later, they had a traditional layer of 10 products - including a cleanser, serum, moisturiser, shampoo and conditioner - ready to sell. The problem was that they had nowhere to sell them. "We sent off some product with a nice note to David Jones and waited, but nothing happened," says Miujs.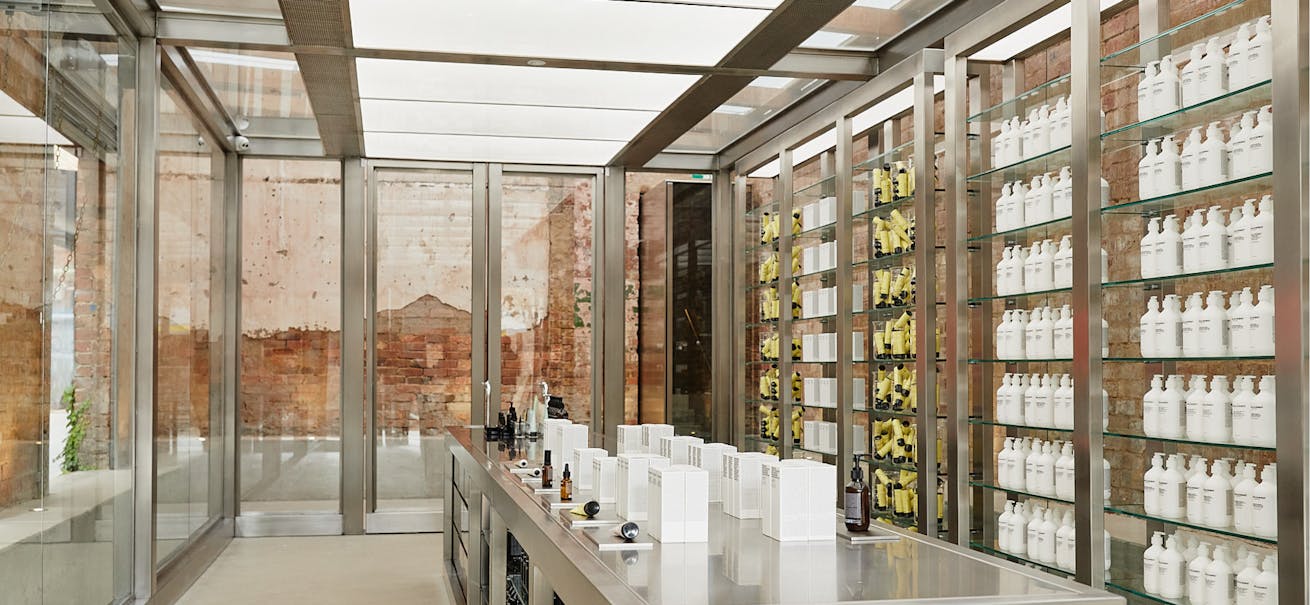 Fortunately, they'd engaged a sales representative to help them to sell into pharmacies; one high-end chemist in Toorak gave them an end cap, and the brand started to sell well. The Miujs were warned that it could take years of proven sales before David Jones would even consider stocking them, but in the end, it only took three months.
"I remember the David Jones buyer told us: 'I buy and sell boxes of your product. If the box sells once, I've done a good job. If the box sells twice, you've done a good job. And if it doesn't sell twice, our relationship is going to be very short.' It was terrifying."
Going global
After successfully launching in David Jones, the next step was expanding overseas. As Mujis explains, there are a few avenues to consider when extending your global footprint: you can build and manage your own team (at a cost of millions) or you can use an agent, who works on your behalf, or a distributor.
A distributor buys your product at 10 or 20 per cent of retail value, and then sell it into stores. They make the margin in the middle, but they're also managing your business for you in that market. Grown Alchemist used a mix of both agents and distributors to reach a critical mass of sales.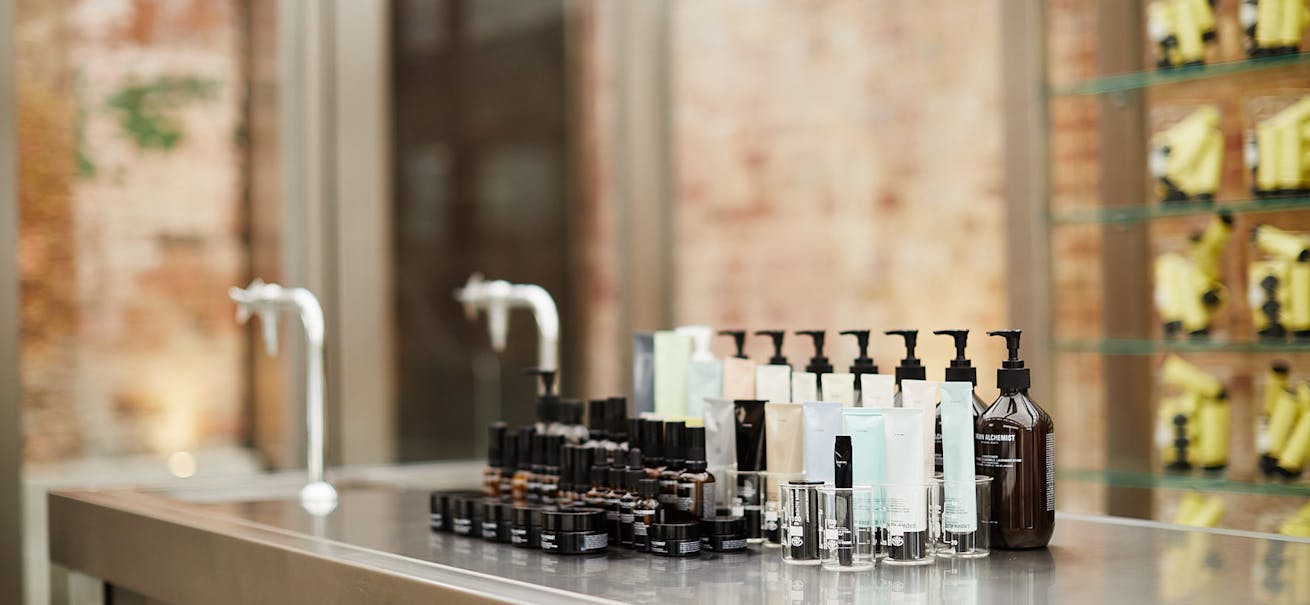 The power of department stores
During May and June last year, Grown Alchemist ran a program both here and internationally called Skin Support, where consumers were able to buy their products at a discount of either 20, 30 or 50 per cent of RRP, depending on what they felt they could afford.
"It was a way of supporting our customers who were at home, worrying about their jobs and money, and we wanted to put something in place to help them," says Miujs. "So we went to our retailers and said, 'Listen, we will create this moment but we need you to help us to make the noise. David Jones were fantastic, probably our most enthusiastic partner, and said they'd make it happen. And all of a sudden, you had a single message across many platforms and it was powerful."
Grown Alchemist's sales increased more than 500 per cent compared to the same period the previous year, says Miujs. Although they were making a "horrible" margin, as most customers chose the 50 per cent discount, the volume of sales mitigated the loss. "People were really grateful, and we were really grateful to have been able to explore this," he adds.
Jeremy's top 3 tips for success
Have a reason to exist Your business has to have a reason to exist, and it has to be authentic. If you spend 20 years working on something that doesn't achieve stratospheric success, at least you've done something that you're passionate about. That's when you'll find the joy in it.
Don't look to the past for future success Be very careful about looking at the success of others and applying it forward, says Miujs. Even the most successful companies would fail if they continued to implement the strategies they started out with. Don't copy someone else's model. You have to continually evolve.
Hire well and quickly As soon as you can, you have to find great people who are willing to go on the journey with you and fill the gaps you don't know, says Miujs. As founders, we can be self-deluded that we know everything - no one knows everything. There are clever people out there that you have to find as soon as you can to limit your mistakes. Someone once said that all of the best people work for someone else.
Felicity Robinson is a journalist who has written for a range of titles, including marie claire Australia and The Evening Standard. She is the co-founder of PRIMER.
All references to any registered trademarks are the property of their respective owners. Afterpay does not endorse or recommend any one particular supplier and the information provided is for educational purposes only.