Meet the packaging pioneers putting the eco into e-commerce
Online shopping and sustainability are two of 2020's top retail trends –and with HeapsGood compostable packaging, Adam Sarfati and Ace Reunis have combined both.
Entrepreneur Adam Sarfati and his brother, Ace Reunis were just about to launch their company in February this year when COVID-19 stopped them in their tracks.
"We'd paid for our stock to come from China and it was delayed until late March," says Adam. "It was tough."
Yet when HeapsGood compostable mailers finally hit the market, the Melbourne brothers found the changed retail conditions worked to their advantage.
"In a horrible way, the lockdown helped our business – if anything, I wish we'd ordered double the amount of mailers from our supplier in the early days, and triple after that," says Adam. "The demand has been amazing."
In fact, after just seven months in business, HeapsGood has sold just over one million compostable mailers to clients including Vine Apparel and Outland Denim.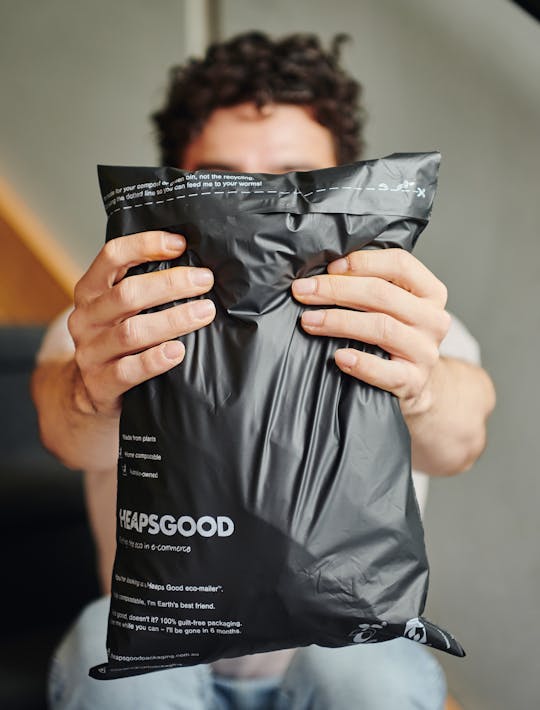 It follows, of course, that the COVID-19-induced boom in online shopping has driven a concomitant demand for freight and packaging services. According to Australia Post, online shopping growth is up 82 per centnationally year-on-year, and in August the postal service recorded one of the busiest days in its history, with about 2.35 million parcels and letters delivered around the country.
Why eco packaging?
At the same time sustainability is becoming a significant concern, with numerous surveys revealing that consumers are losing their tolerance for packaging that isn't easily recyclable . One recent study by Boston Consulting Group found that nearly three-quarters of consumers value sustainable packaging – and are prepared to pay more for it.
Legislative changes are also fuelling the push towards sustainable packaging; in 2018, Australia agreed to a target that 100 per cent of Australian packaging be recyclable, compostable or reusable by 2025.
Adam says that while HeapsGood Packaging is more expensive, companies are increasingly happy to shoulder the cost. "Our packaging is about four times the cost of standard mailers, but… consumers are demanding a greener product."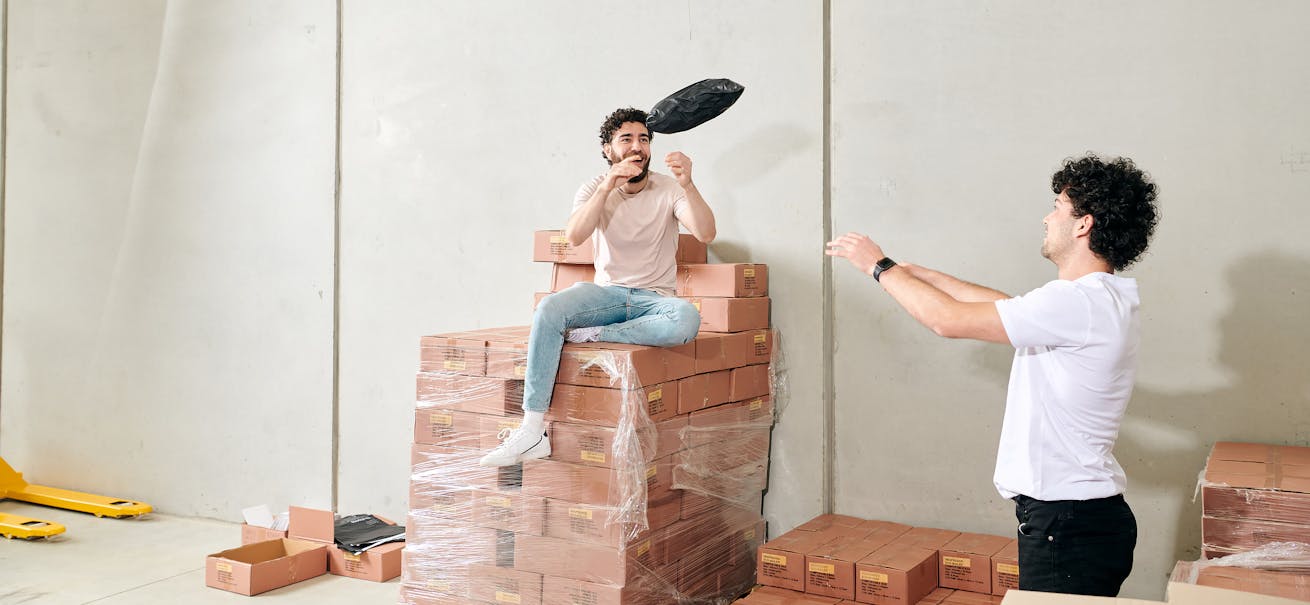 HeapsGood mailers break down in home compost in about 180 days; plastic bags are estimated to take more than 500 years. "The benefit to the company of having compostable packing far outweighs the increase in cost."
The environmental effect
Available in four sizes, HeapsGood eco mailers are made of corn starch and vegetable-based plastic material and polymers that degrade in ordinary, household compost. As they comprise bio-material, the mailers can't be stored by retailers indefinitely, explains Adam. "They'll keep in storage for about 10 months in a cool, dark place."
He adds: "Compostable products don't release methane when they break down and provide a much better environmental outcome than plastic, or even recyclables. I believe that in the future, every single-use product should be compostable."
Finding a niche
Neither Adam nor Ace have a background in packaging; they found themselves in the eco-friendly mailer industry after each searching for environmentally friendly packaging options for the businesses – a restaurant and a T-shirt company – that they worked for.
At the time, there was only one other Australian company producing compostable packaging that degrades at home, rather than in an industrial facility. In an industry dominated by big players such as Visy, Adam admits there is a danger that another, larger competitor could start producing a similar product – and says brand loyalty is one of the few ways they can protect themselves.
"We realised early on that it was really important to build a brand, rather than just selling a product, so we're focussing on brand recognition and relationships right now."
Getting the right customer
Initially, fashion retailers made up the majority of HeapsGood's customers, although their base is now diversifying fast. "We have health food companies, people selling face masks, even a business using our compostable bags to ship its compost," says Adam. Businesses with sustainable or ethical values, such as HeapsGood customer Outland Denim, are an obvious fit, he adds.
In the coming months, HeapsGood plans to expand their range of eco-friendly packaging products.
"We've just introduced some compostable tape, and we're about to introduce a compostable thermal label," says Adam. "Initially we saw ourselves as a one-product company, but we've realised there is a gap in the market for a range of compostable packaging items."
Felicity Robinson is a journalist who has worked for a range of fashion magazines and newspapers, and is the co-founder of PRIMER.
All references to any registered trademarks are the property of their respective owners. Afterpay does not endorse or recommend any one particular supplier and the information provided is for educational purposes only.