How storytelling helped Magpie Goose stand out
On the eve of International Women's Day, we speak to Magpie Goose, which has successfully married social purpose and style
Whenever customers shop with fashion brand Magpie Goose, they not only receive a brightly coloured piece of clothing featuring Indigenous art, but an equally colourful postcard with the artist's story and photo, too.
This dedication to storytelling is at the heart of Magpie Goose, which aims to celebrate Aboriginal culture through fashion.
"Story-telling is very important to us," says co-founder Laura Egan, who together with her partner Maggie McGowan, launched Magpie Goose in 2016. "We want to bring wearable art to a global audience while creating much needed economic opportunities for Aboriginal people in remote Australia."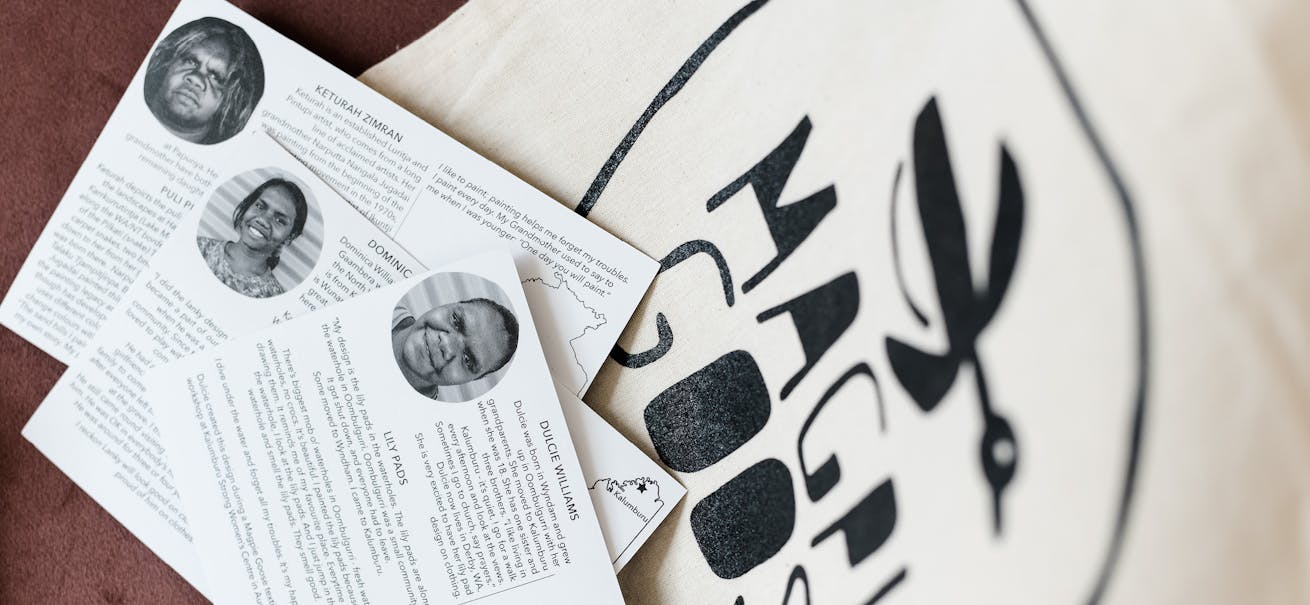 Today, the brand has successfully navigated the tricky terrain of merging social purpose and style. It has a dedicated social media following of 44,000 fans – who flock to Magpie Goose's bold, colourful designs - and it has so far channelled $403,000 into Indigenous communities.
The idea for the brand emerged after McGowan, who previously worked as a welfare rights lawyer, fell in love with the Indigenous textiles while travelling to remote communities in the Top End, Northern Territory.
Together, the women believed there was a market for clothing featuring the designs, and, at a time when Aboriginal people faced exploitation for their art, they wanted to create a completely transparent business that would generate income for Indigenous artists.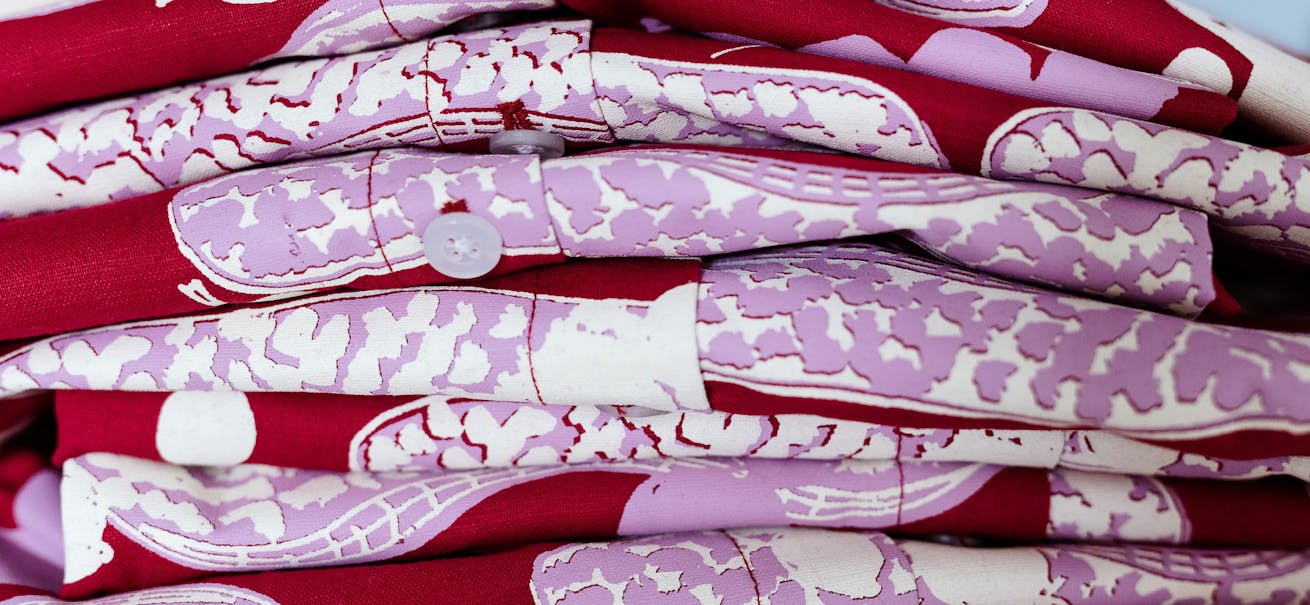 So, in 2017 they launched a Kickstarter campaign to get the business off the ground. "We had a goal of $20,000 in pre-orders - the campaign ended with over $100,000 of clothing orders. We were shocked! Neither of us had a background in fashion or retail, so we really just made it up as we went along" says Egan, adding, "But it proved there was a huge demand for wearable art from talented Aboriginal artists."
Clothing that tells a story
Today, storytelling is an intrinsic part of the business – and each piece of clothing.
"Each collection of clothes is a vessel for an Aboriginal story" says Egan of the prints. "This can be anything from traditional creation stories, designs depicting bush foods or how to catch certain fish, stories from mission times and of contemporary life in community. We share the stories of each design on our website."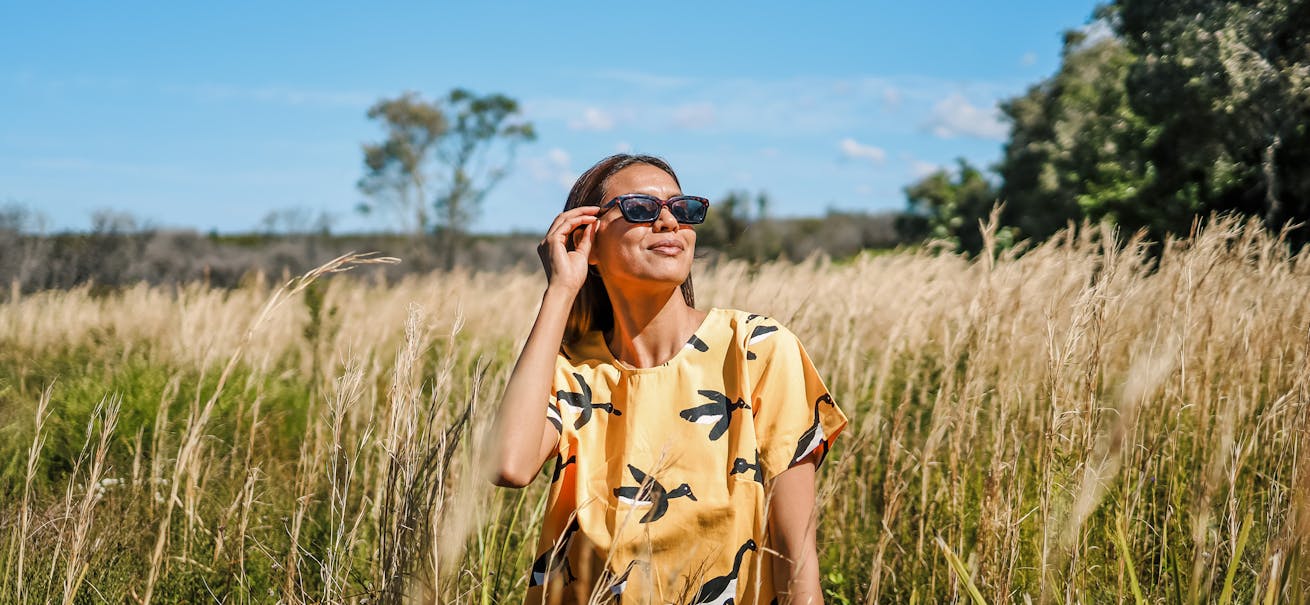 As well as including a postcard featuring the artist with any purchase, Magpie Goose also often creates videos of the Indigenous artist speaking about the design, themselves and their community, and posts it to their website.
Indigenous artists are often profiled on the brand's social channels, where posts often receive thousands of 'likes' and comments.
Choosing authentic storytellers
Not only do Egan and McGowan work with Indigenous artists to create the textile designs, but they collaborate with Aboriginal creatives for campaign imagery. Over the past five years they have worked with more than 50 Indigenous photographers and models, including Marley Morgan of Barefoot Photography and Amber Hamer from Wayila Creative. The result is distinctive, authentic and inspiring imagery.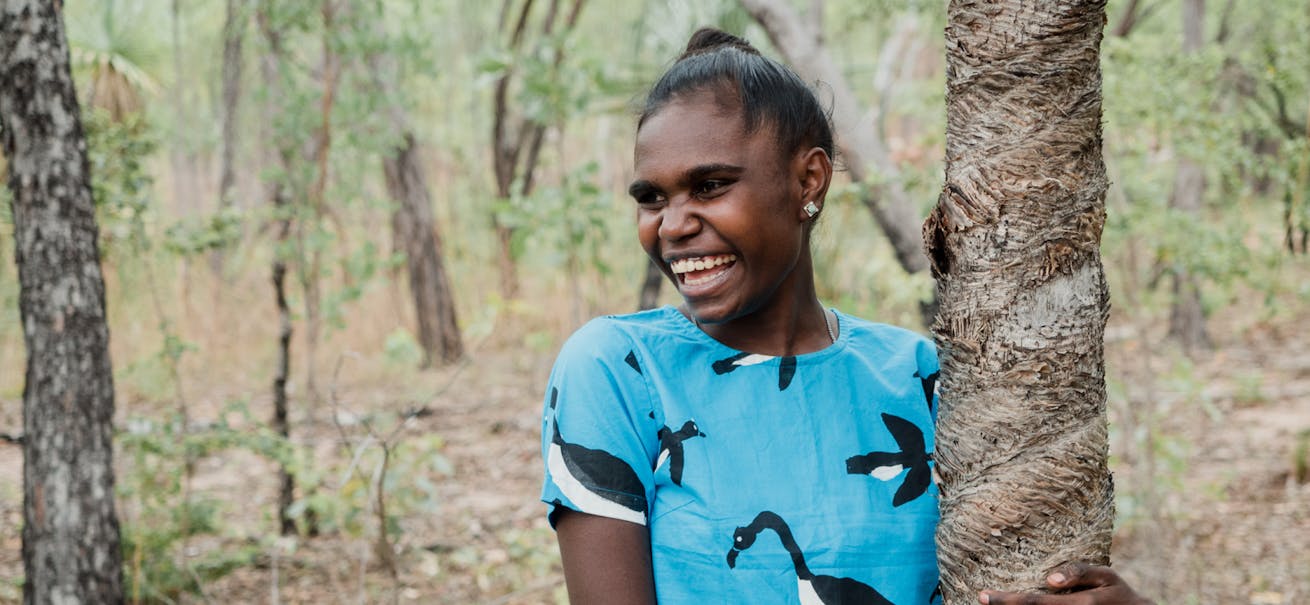 Storytelling to connect
Storytelling is also an important way for Magpie Goose to connect with customers, and Egan says that sharing their business journey has helped them build a sense of community.
The pair regularly post updates about a visit to a remote art centre on their blog or run interviews with artists, photographers or models on social media.
Recently, the brand shared its biggest announcement yet: that the business would transition into 100 per cent Indigenous ownership.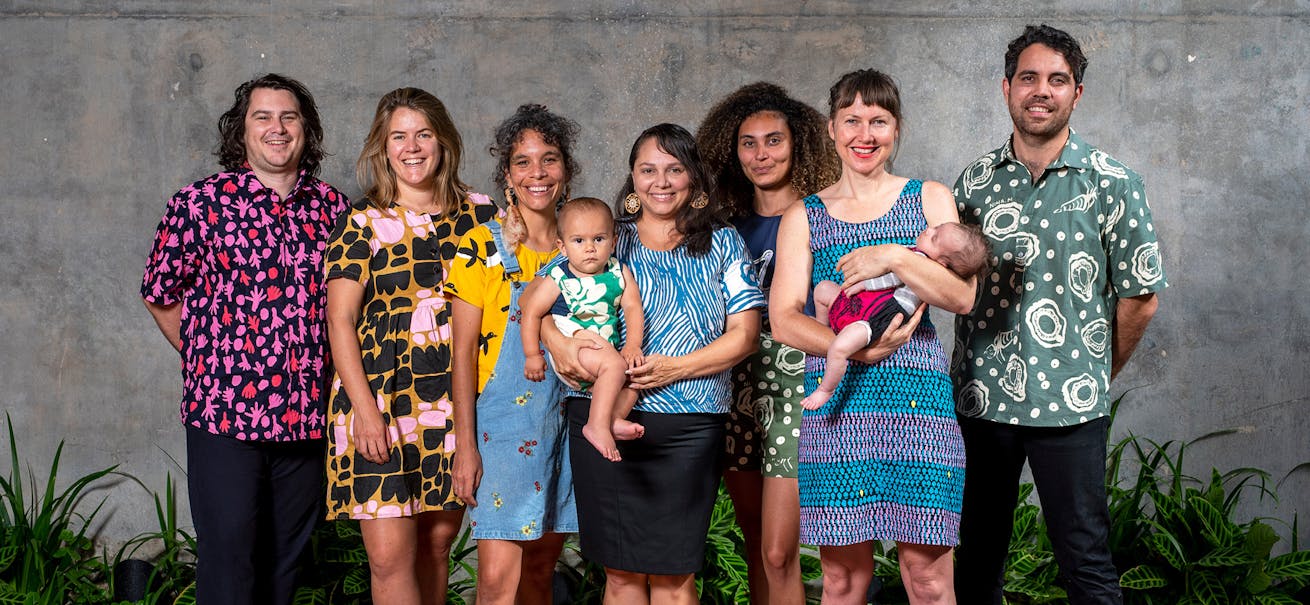 Egan and McGowan recently had their first baby, Mabel Quincy, and have transferred ownership to Amanda Hayman, who has cultural connections to Kalkadoon and Wakka Wakka Country and Troy Casey, of Brisbane-based Blaklash Creative.
"I am completely honoured that Maggie and Laura have entrusted us with Magpie Goose" says Hayman. "These ladies have worked tirelessly over the years to collaborate with artists and communities. They are, metaphorically, handing over their baby. They have been through the tough teething stages and as a result, Magpie Goose has a great brand and quality product. We are so excited to lead the social enterprise into the future."
Three tips on how to build a fashion business that is also a social enterprise
1.Have a clear mission
"Our mission -- to grow new market opportunities for Aboriginal people within the textiles and fashion industry and to create opportunities for people to connect with Aboriginal art - helps us to stay focused on the purpose of our business and provides a lens for all decision making."
2.Create a unique product that acts a vessel for a bigger story
"The clothes are a portal to connection with Aboriginal people and culture as well as being striking wearable art pieces. Our customers seek this out, as much as they do the clothing."
3.Invite customers along for the ride
"Tell the story of your business as you're building it and use social media platforms to connect with your audience in an engaging way."
Natalie Reilly is a journalist whose work has appeared in the Australian Financial Review and Sydney Morning Herald among others.
All references to any registered trademarks are the property of their respective owners. Afterpay does not endorse or recommend any one particular supplier and the information provided is for educational purposes only.