Why giving back is good business for this $15m health food brand
Nutra Organics started as a small family business. Today it's a leader in health and wellness
Mark Powell was working as a door-to-door salesman selling Weston's Biscuits on Queensland's Gold Coast when he realised he needed a change. The surfer and self-confessed "health nut" was a certified naturopath and homeopath with a vision for something bigger.
"My wife Darlene, who is now our recipe developer, and I were way ahead of our time in terms of exploring nourishing foods," says Mark.
"I was the only one at school with mung beans for lunch," laughs daughter, Ricki, 38, who is now head of production at Nutra Organics (her sister Britney is head of finance). "My mum was always vehemently anti-plastic wrap!"
But it wasn't until 1999 that Mark decided to transform his passion for health foods into a business, offering "Super Greens" powders to health food stores and the local supermarket.
"I remember Mum and Dad mixing the greens formula – a product we still sell today – on the kitchen table," says Ricki. "That was in 1999. Back then, all the products were stored in the spare room between my room and my sister Britney's room."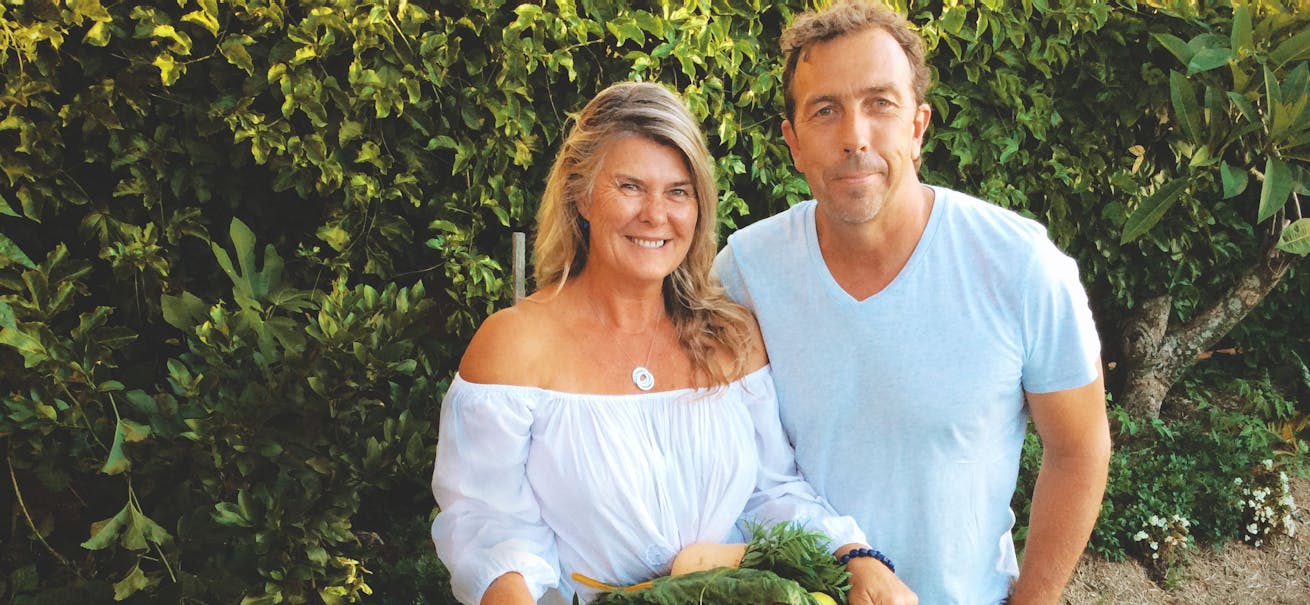 Slow, steady growth
At first, growth for the company was slow. By 2010 Nutra Organics was a six-figure business; by 2016 it was a seven-figure business, and as of 2019 it has become an eight-figure business, with the website bringing in 40 per cent of customer revenue.
"It's important to have clear messaging and know your audience," says Ricki of their success online. "If I had any advice for other businesses it would be to find out who you are, what you stand for and what you do better than anyone else. There is so much focus on competitors and similar products on the market – don't let it become a distraction."
"

Our customers now have the added certainty that their wellness journey can continue without interruption - thanks to the handy payments platform

"

- Ricki, Head of Production, Nutra Organics
Smart social media
Social media has been integral to establishing Nutra Organics' brand identity "and a way for us to inspire people on their wellness journey," says Ricki. "Health, nutrition and food should be fun, and we deliver that as best we can on our social platforms."
Ricki adds that well-styled product shots and free, regular recipes as well as health advice and support from the brand's in-house nutritionist and naturopath perform well for the brand.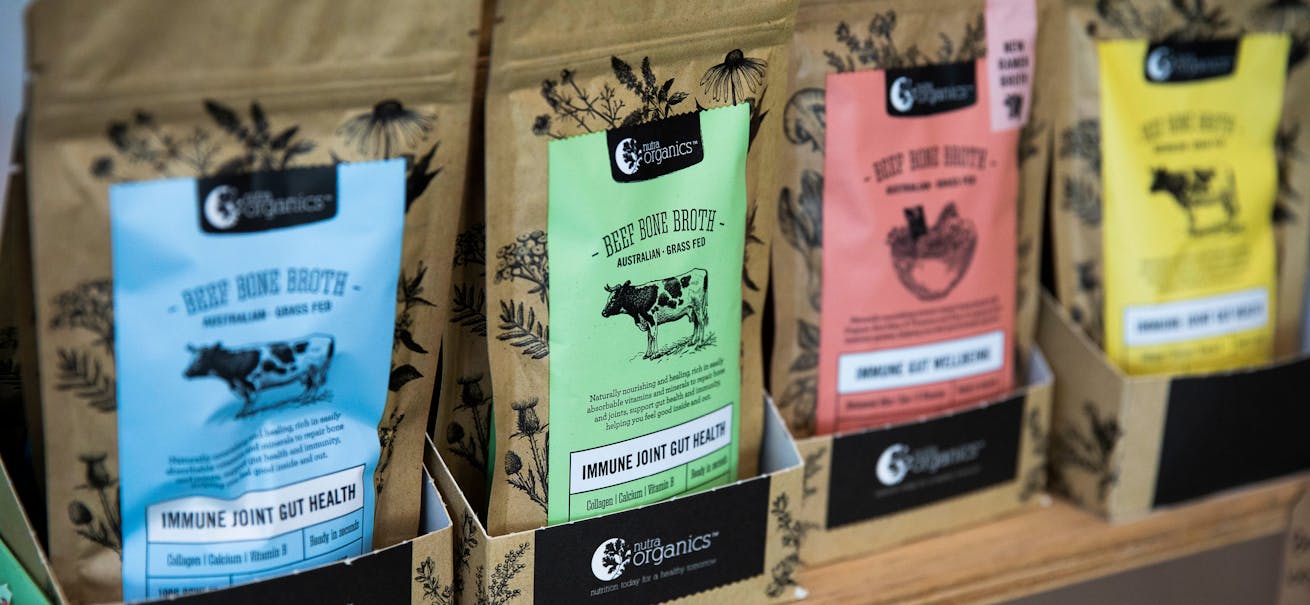 The brand says that Afterpay has been an important addition to the business. "Before getting Afterpay we were inundated with requests from our customers to introduce the payment platform.
"We quickly noticed the benefits for our customers to 'buy now, pay later' because health and wellness can't (and shouldn't have to) wait. Our customers now have the added certainty that their wellness journey can continue without interruption - thanks to the handy payments platform," says Ricki.
Put people at the centre of the brand
Another key to Nutra Organics' success? "Love your people," says Ricki. "They are the ones who make it all happen."
Those people now include 30 staff who help to create more than 100 products, including vegan proteins, collagen beauty, superfood lattes, broths, superfood blends and wholefood bars.
The company's humble beginnings, as well as their relationships with local businesses, means they have always been determined to give back. "Our business-to-business relationships have always been our bread and butter," says Mark. "They gave us our shot, and we will always nurture our relationships with our wholesale clients."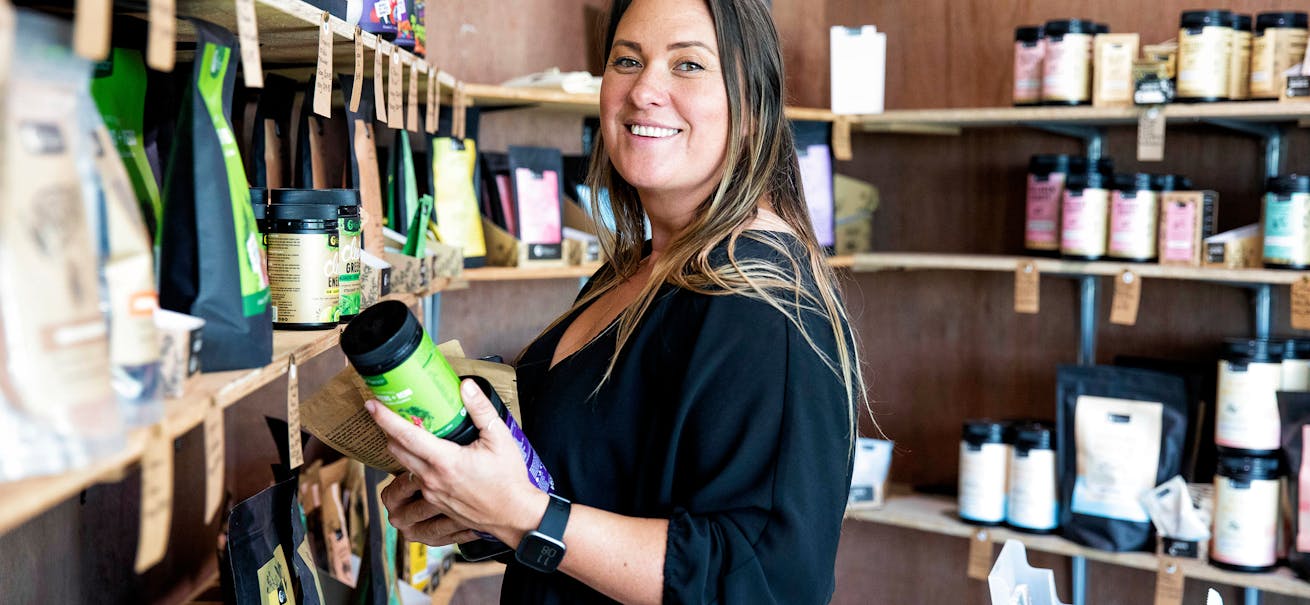 How the brand gives back
This is why philanthropy is one of the company's core values – and one they take very seriously. Nutra Organics has partnered with a range of charitable organisations with a particular focus on the environment, including the Clean Ocean Foundation, an Australian charity whose aim is to reduce all forms of ocean pollution. They have funded the clean-up of 100 kilometres of Australian coastline, supported the Carbon Neutral Charitable Fund (CNCF) to plant 2,000 trees in Australia, and provided 30,000 meals to Australians in need by partnering with OzHarvest.
Following the devastating wildfires earlier this year, the company has also pledged $30,000 to be divided between the New South Wales Rural Fire Service, Red Cross Disaster Recovery and WIRES Wildlife Rescue.
The business case for giving back
"We include the most natural ingredients we can source in our products. So, on a business level, it makes good sense for us to have a vested interest in preserving our natural surrounds," says Mark.
Adds Ricki: "Philanthropy helps us to remain focused on why we do what we do. It unites us as a company for a common purpose. We see our mission as not just the health and wellness of our community, but as humans helping each other."
And while the creation of sustainable products is more expensive, it's also, says Mark, something they're not prepared to compromise on. Their full-size tubs are fully recyclable, made from recycled plastic, are BPA-free and have a long shelf life of 18 months, while their sachets are 100 per cent home compostable.
Says Mark: "Moving into compostable packaging has absolutely increased expenses for us. But we are pioneering a movement, and we hope with time, once the industry catches up, the costs and hurdles that come with compostable packaging won't be so significant.
"We know it will eventually inspire other businesses to jump on the bandwagon."
"Giving is fundamental to keeping you grounded as you grow," says Ricki. "I'd recommend other companies find something they truly believe in and helping to fund it – because you can make a difference."
Natalie Reilly is a freelance journalist whose work has appeared in the Australian Financial Review, The Sydney Morning Herald and a range of other titles.
All references to any registered trademarks are the property of their respective owners. Afterpay does not endorse or recommend any one particular supplier and the information provided is for educational purposes only.