How clever collaborations helped Paperlust grow
Why partnering up has proven better on paper for this custom-designed invitation and stationery business
It was James Boston's own wedding 12 years ago – and his frustration in the collaborative process when planning it – that first planted the seed for paper goods company Paperlust.
"My background is in design and publishing and, so, going through the custom design process with an independent designer to create a formal wedding invitation felt really time-consuming and slow," says Boston. "And although there were some companies offering cheap wedding invitations online at the time, the designs were really poor."
It was this dissatisfaction that sparked a light-bulb moment for Boston when he and his brother, Alex, were searching for an e-commerce opportunity six years later and realised nothing had changed.
They saw an opportunity to create something "more special" in the online invitation space, while "connecting creatives with design lovers", explains Boston.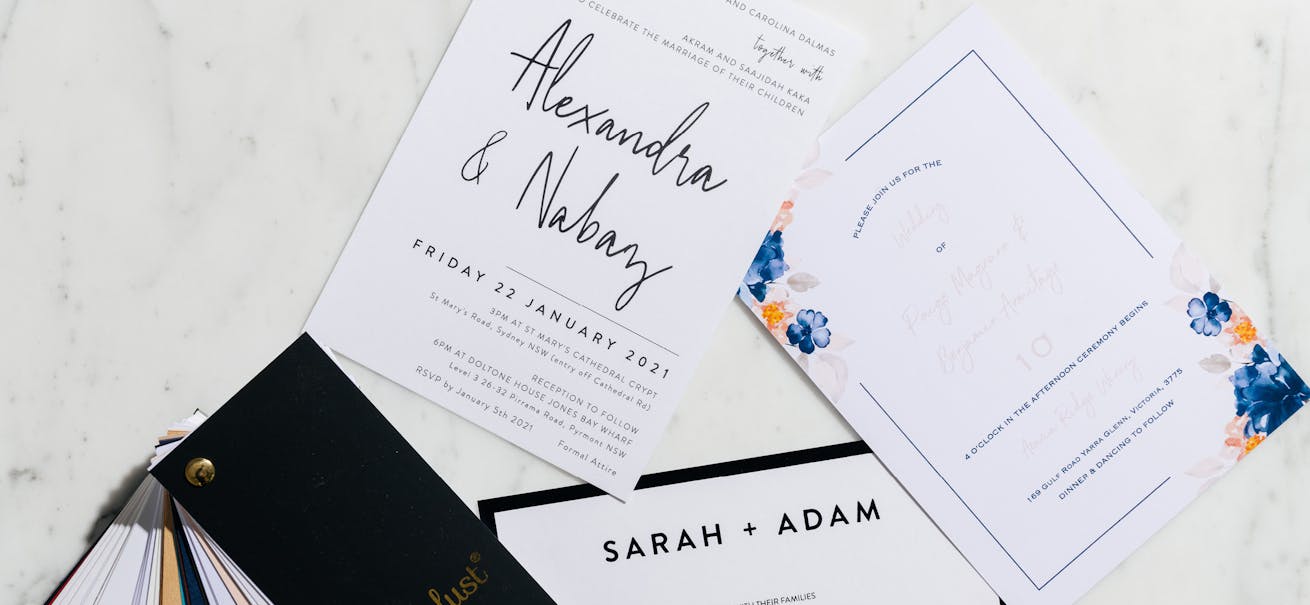 It was an idea that paid off. While Paperlust started operations out of a garage ("like all good start-ups", says Boston), today it employs 20 permanent staff and is the leading event stationery company in Australasia, with sales in the USA, Canada and UK growing rapidly.
The brand's success is down to its unique offering, which allows customers to browse and customise hundreds of designs for everything from wedding, birthday and baby shower invitations to save-the-date cards and menus. The artists who create the designs receive a commission on sales and Paperlust takes care of the printing, packaging and delivery.
And while collaboration between designers and customers is at the core of Paperlust's business model, it's the savvy commercial partnerships with other brands that has really set it apart from the competition.
Clever collaborations
As well as commissioning artists and graphic designers, Paperlust has collaborated with a number of businesses, from bridal designer Moira Hughes to flower stylist Sophia Kaplan, party supplies business Burnt Butter Cakes and the Watsons Bay Hotel, to create stationery lines.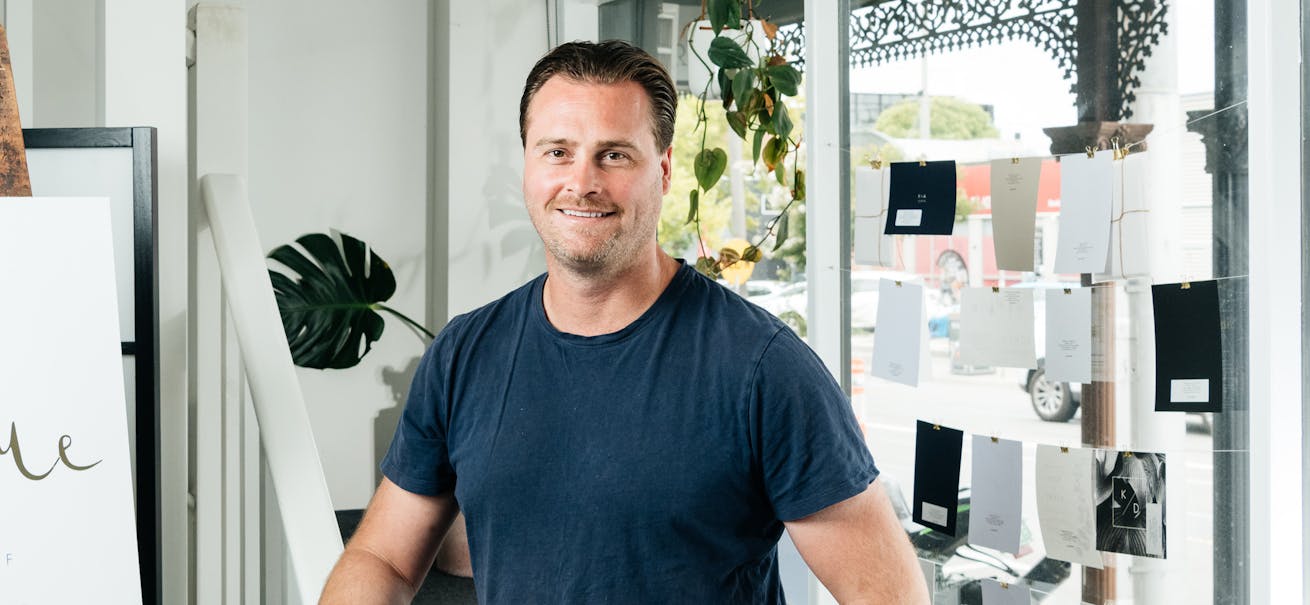 To accomplish this, Paperlust's creative director sat down with the business owners to workshop designs until they ultimately came up with the aesthetic they wanted to achieve.
"The goal of each [collaboration] was twofold," says Boston. "One was to create an amazing stationery collection with a brand that had great design ethos and could tell a story; the second was visibility."
They were helped with the latter through press coverage, with Boston pointing to the partnership with Moira Hughes as one that generated plenty of positive publicity thanks to the innovative nature of the collaboration. "Our art director worked with Moira to design a stationery collection that would reflect her brand and then we captured this in a series of great photo shoots."
The stationery was cross-promoted by Hughes and the story was picked up by leading bridal titles in 2017, including Hello May and Vogue. More recently, Paperlust has partnered with San Francisco-based start-up Joy, which has cutting-edge technology for wedding planning. Says Boston, "They have a combination of wedding planning apps, wedding websites and electronic invitations that pair perfectly with our design ethos."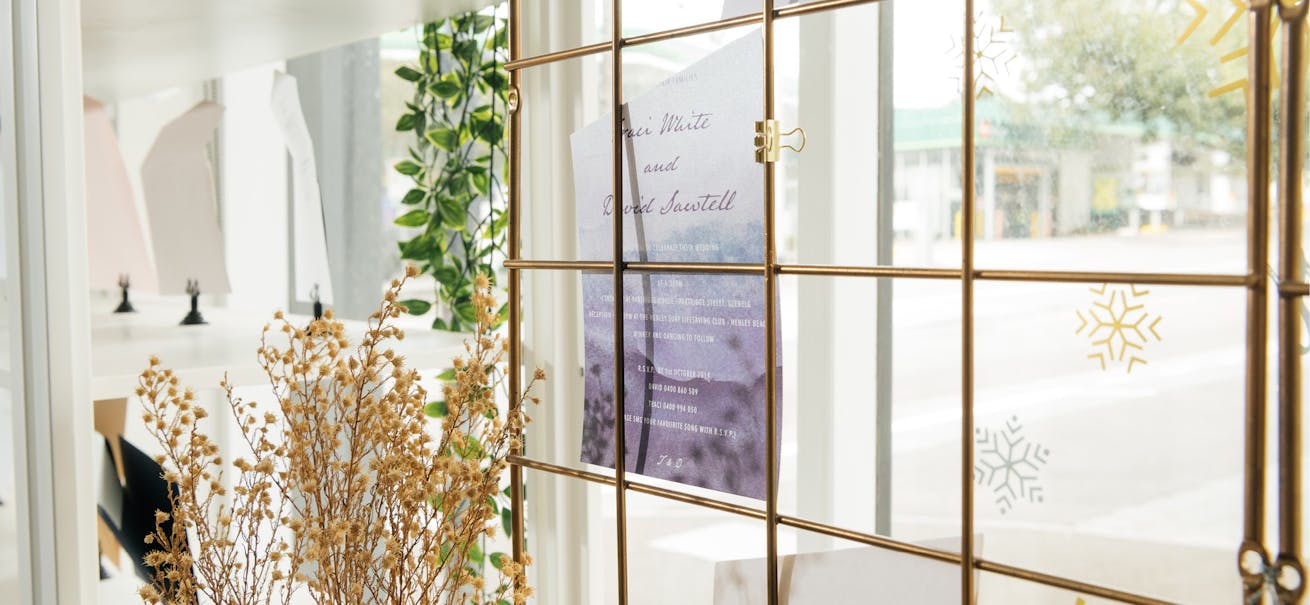 He says another successful partnership has been with Afterpay. "For many brides and grooms, paying for a wedding can be quite a challenge financially, so offering them a buy-now-pay-later option has been great for both our customers and us."
He says Paperlust pursues partnerships with likeminded businesses that marry well with its own brand story. This approach has translated well to sales, with revenue from all of Paperlust's design collaborations "well above" that of their other stationery collections.
These collaborations have also proven fruitful for the partnering brands. "With stationery being one of the first touchpoints for weddings, [florist] Sophia and [bridal designer] Moira have had a lot of extra brand exposure in the Australian markets," says Boston.
Of course, weddings and events are among the industries that have been hardest hit by the pandemic, and Paperlust hasn't been immune. "COVID-19 had a huge impact on our business in 2020," says Boston. "With restrictions on events and gatherings banned, we had a huge drop in sales in the second quarter of the year."
He says they made use of the quiet times by redirecting the team's focus onto improving Paperlust's visibility in their overseas markets, mainly through content marketing. "We are starting to see a great return on this work as we enter 2021."
So, what's next for Paperlust, which currently has a retail space in Melbourne and offices in Jakarta. "I can see a time in the next five years where we would also have a physical retail and manufacturing set-up in the USA and perhaps Europe," he says.
Paperlust's co-founder and director James Boston's top three tips for successful collaboration.
Research the industry of the person you want to collaborate with. Get an idea of the major players, the newcomers and reputable operators. Having some knowledge on the industry you are approaching will improve your chances of making sales.

Find a similar business type to your own. It will not only make it more likely that they will be interested, but also make it much easier to carry out the collaboration.

Set clear goals you want to achieve from the outset. Is it a capsule collection, lead generation, or a long-term commercial partnership? Have target numbers and dates that both sides can agree to, and then meet regularly to ensure targets are met.
Leanne Archer is a journalist and chief sub-editor who has worked on newspapers and magazines including marie claire Australia and Stellar. Photographs by Peter Dillon.
All references to any registered trademarks are the property of their respective owners. Afterpay does not endorse or recommend any one particular supplier and the information provided is for educational purposes only.