Meet Restated Vintage: the winner of Afterpay's mentoring programme
Restated Vintage is putting a new spin on secondhand style
Forget the idea that "vintage" means old-school designer handbags and clothing sourced from op shops.
In a sleepy seaside suburb of Sydney, a young entrepreneur is quietly redefining what vintage style means, and carving out a world-beating, multimillion-dollar business in the process.
Ben Randall is the 24-year-old founder of Restated Vintage, an online store that sells rare and pristine T-shirts and sweatshirts from the early '90s and 2000s.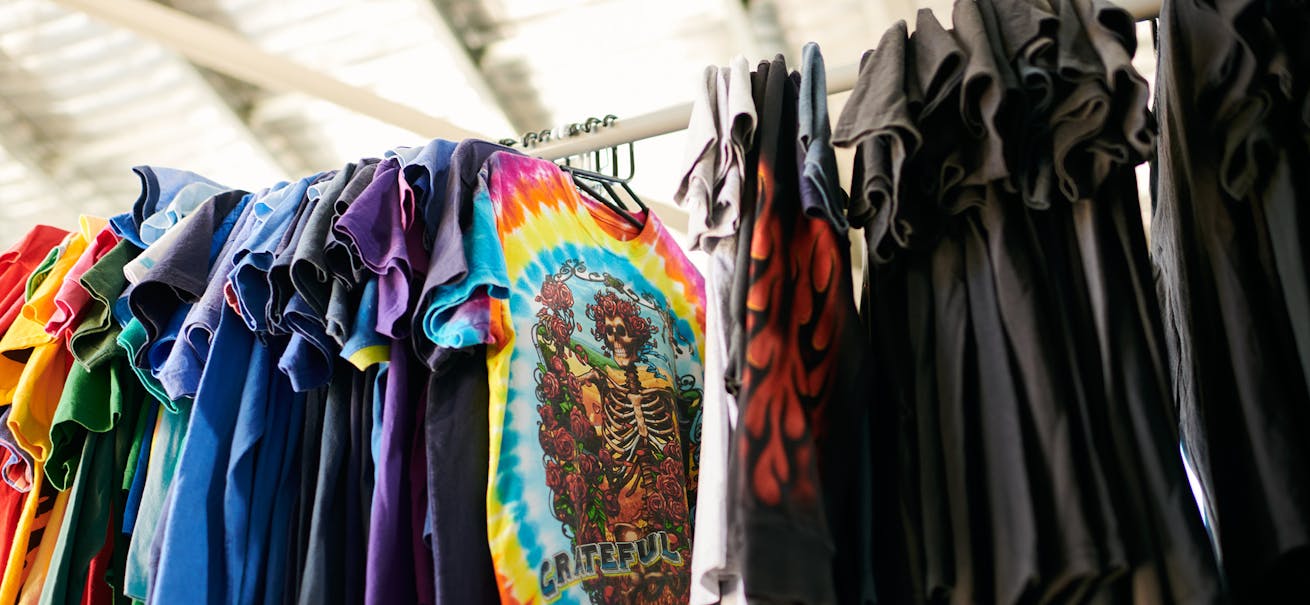 Since the business launched three years ago, it has grown from a one-man outfit, run from Randall's apartment, to an 11-person team operating out of a Northern Beaches warehouse and turning over millions of dollars every year.
"I didn't plan for it to take off the way it did. It was really just a hobby at the beginning. But I just took a leap of faith and never looked back," reflects Randall, who says he'd always dreamed of being an entrepreneur. "I've just always been really fascinated by business."
This month Randall was named the winner of Afterpay's inaugural Global Mentorship Program, and over the next six months he'll receive mentoring by some of the world's leading industry heavyweights, from Popsugar CEO Brian Sugar, JD Sports chairman Hilton Seskin and DealsDirect founder Paul Greenberg. Restated Vintage will also receive digital and marketing support.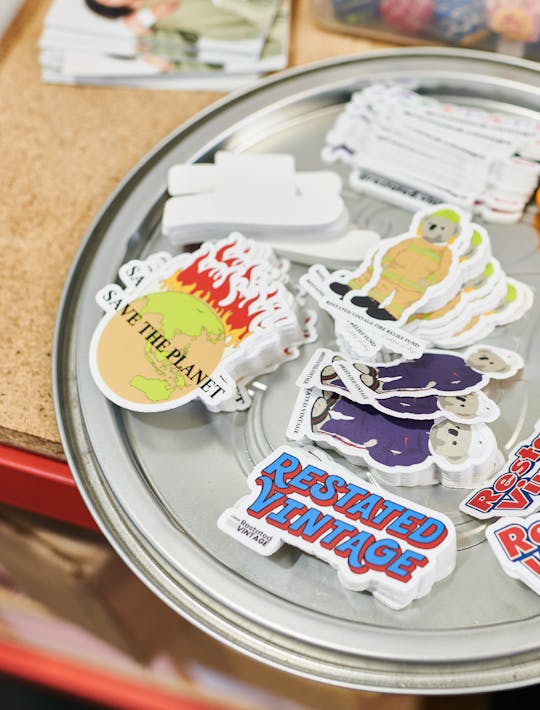 The awards were judged by a panel of retail and digital experts, including Greenberg, Afterpay's chief strategy officer Mark Teperson and Afterpay's vice president, sales APAC, Katrina Konstas.
"Ben was a clear winner," says Greenberg, who adds that Restated Vintage is at the forefront of the trend towards sustainability (with secondary waste retail identified as one of the key trends among Gen Z in Afterpay's Financial Feels report). Plus, he says that Restated Vintage's supply chain offered it a unique point of difference.
"It's a phenomenal business. He's on the cusp of really good things," adds Teperson, who says that, as a company, Afterpay is passionate about supporting up-and-coming entrepreneurs.
"Small business is the lifeblood of Australia, and after the challenging times we'd had in the past 12 months, Afterpay feels a responsibility to share its knowledge and mentor the businesses that have supported us."
Other finalists in the program, which was launched to celebrate Afterpay businesses and help them grow, include McMullin & Co., Pop Guardian NZ, Rudie Nudie, Selfawear and The Grampians Goods Co.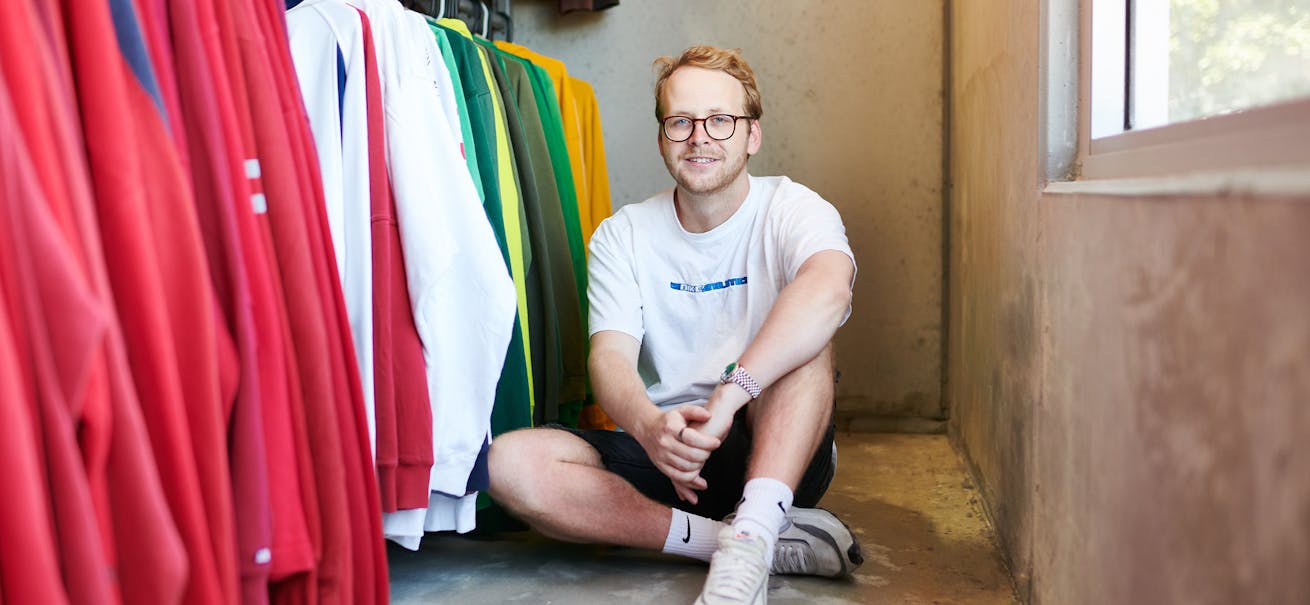 "I was blown away to win," says Randall, who received the news in a phone call from Afterpay co-founder Nick Molnar himself. "It was pretty exciting. I was definitely in shock and a bit lost for words. I've been following what Nick's been doing for quite a few years now, so it was pretty crazy to get the call."
Randall says that Restated Vintage was initially borne out of personal frustration. "I couldn't find the products I was looking for. So, I just started going to thrift stores and finding second-hand clothes that I liked and that I thought other people would like, and putting them on a website."
That was January 2017. It took another two months for Restated Vintage to make its first sale – but within a matter of weeks, Randall was receiving so many orders that he was struggling to post them all to customers during his lunch break at work. By March he was making $1000 a day, and realised that he was onto something big. "It hit me that I needed to quit my job and give this a crack."
Restated Vintage's success is predicated upon Randall's ability to source the most sought-after '90s and 2000s T-shirts and sweatshirts in the world. Demand often fluctuates according to what's trending on social media or in pop culture.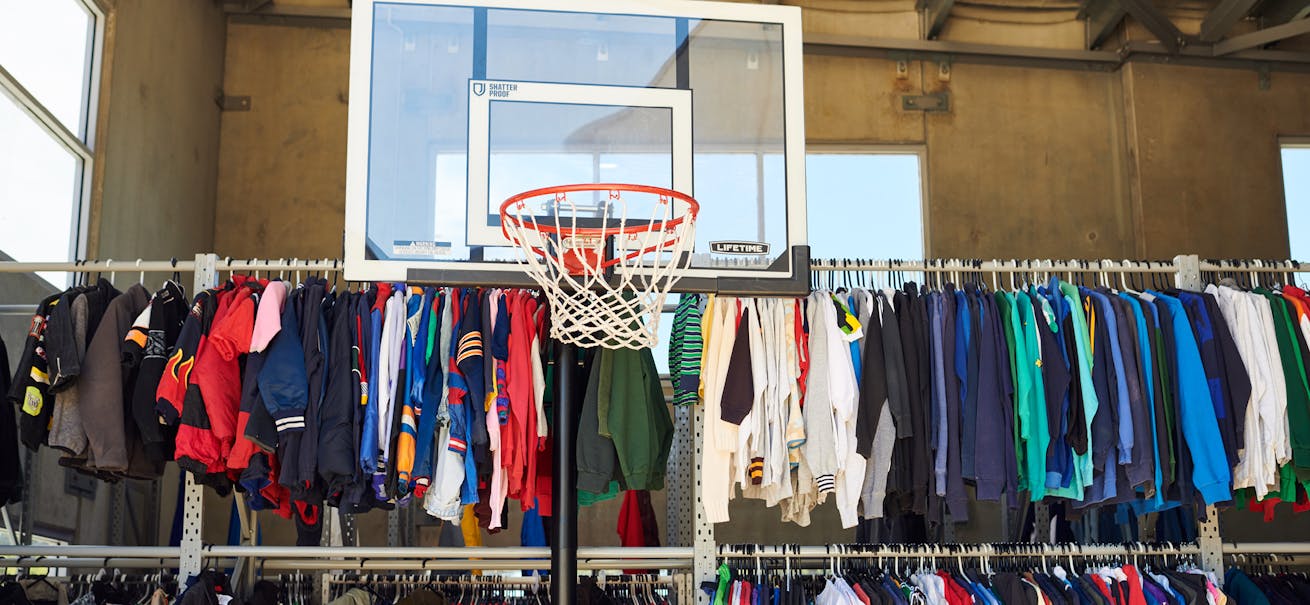 Last year, for example, the success of Netflix's The Last Dance documentary sent demand for Chicago Bulls pieces soaring. "Within 48 hours we'd sold out of all our Chicago Bulls merch." Similarly, a celebrity endorsement can instantly impact sales. "There was a Nike hoodie that [US rapper] Travis Scott wore maybe a year ago, which went from being worth $100 to being worth $500 overnight. We got hundreds of messages asking whether we had it in stock."
Early on, Randall came up with an original method for sourcing stock: intercepting bales of clothing at rag factories, which process second-hand clothing that's donated to charities and
Randall spent a year travelling the world, visiting rag factories and convincing them to open the bales and pick out the top one per cent of pieces and send them to him in Australia.
"It was quite difficult to set up. I had to meet people face-to-face to convince them that it was worth their time to employ multiple people to sort through all these clothes."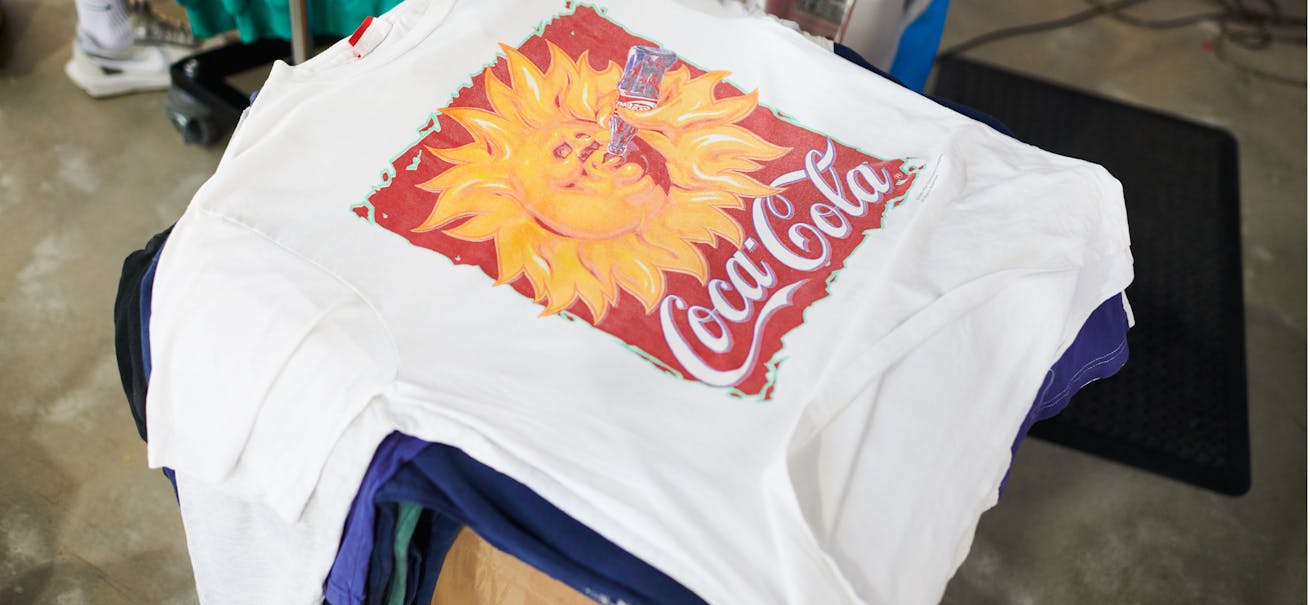 It was an investment that paid off. "The fact that we have that supply chain is our biggest competitive advantage."
Over the past year, Randall says that sales have soared – thanks in part to the global pandemic, which caused a spike in demand for sweatshirts and leisurewear – allowing Restated Vintage to employ 11 staff.
"Pretty much everyone that works here is a friend I had from school," says Randall, who admits that Restated Vintage's office – with its basketball hoop, large tubs of Chupa Chups and regular staff trips to the beach – isn't a typical workplace.
"I love running this business. I like the freedom that it gives – even though I work more hours than I would ever work at any other job – and I work with my best friends every day. It doesn't get better than that."
Anna Saunders is the former executive editor of marie claire, and has worked for a range of newspapers and magazines. She is the co-founder of PRIMER.
All references to any registered trademarks are the property of their respective owners. Afterpay does not endorse or recommend any one particular supplier and the information provided is for educational purposes only.