Meet retail's new matchmakers
The dating world has Tinder. The transport industry has Uber. And now the retail sector has an array businesses and platforms that help connect one another – and help them grow. We profile three ways that retailers can meet, match – and, hopefully, super-charge their success.
"We help brands collaborate"
Jess Ruhfus is the co-founder of Collabosaurus, an award-winning platform that brings together brands for events, competitions, co-branded products and other collaborations
Jess Ruhfus is the first to admit that there's nothing new about brands collaborating – particularly in fashion. From partnerships between big-name designers, such as Supreme and Louis Vuitton, to the endless alliances between influencers and brands, the fashion world has always understood the value of strategic and creative partnerships.
What is new is Ruhfus' high-tech approach to collaboration. Her platform, Collabosaurus, uses an algorithm to match brands in real time. "We're basically like a dating site for brands," says Ruhfus. Since launching in 2014, the platform has worked with the likes of Designerex as well as smaller businesses such as the candle brand Cocoluxe and men's grooming website Men Of The North.
Collaborations are an efficient way to cross-promote one another and reach new audiences, says Ruhfus – and they can range from co-branded events to competitions, limited-edition products or content or activations that simply generate excitement. "You can effectively double your reach without any additional monetary spend. And then there are the immeasurable impacts of aligning with another trusted brand."
"

You can effectively double your reach without any additional monetary spend

"

- Jess Ruhfus
One of the biggest misconceptions, says Ruhfus, is that brands need to be big to collaborate. "I think that a lot of small businesses get bogged down with the idea that their email list only has a few hundred people on it, or they think, 'I only have 3000 followers on social media'. That's still 3000 people that another brand wouldn't otherwise get in front of."
Big marketing budgets are not a prerequisite, she adds. "In fact, 90 per cent of collaborations [on Collabosaurus] don't involve a cash exchange whatsoever. Brands need to remember that they have so many assets to leverage – you might have an email list, a website, a product or a service you can offer.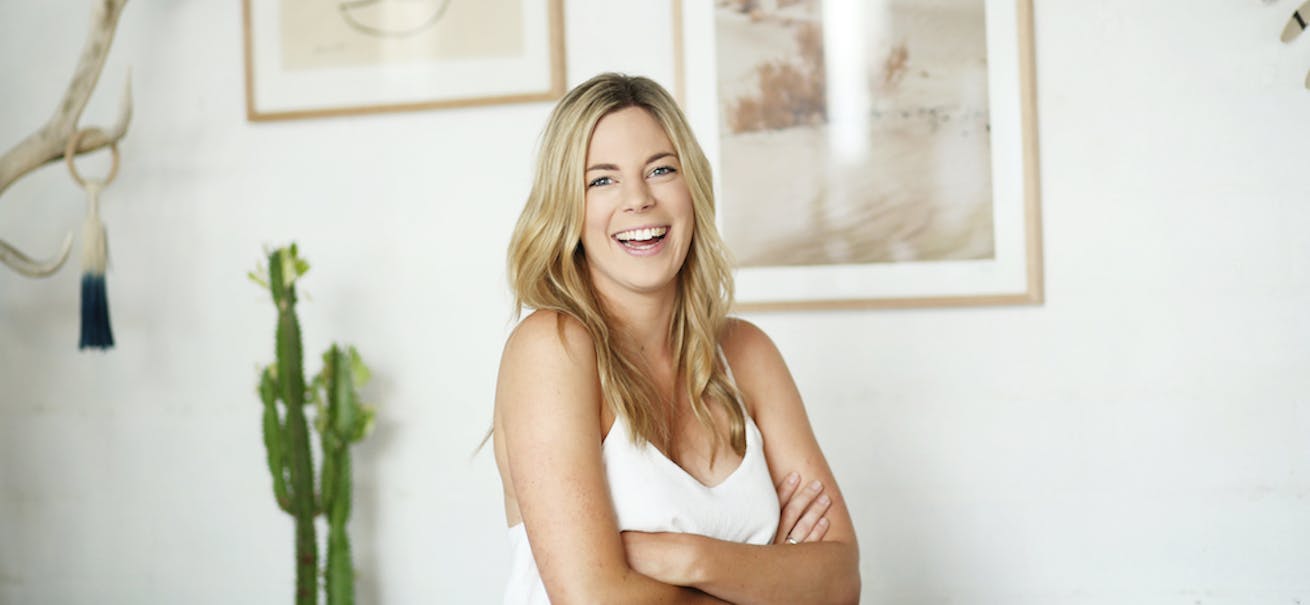 "When I started Collabosaurus, I had no social media following and no budget," continues Ruhfus, who came up with the idea while working as a fashion publicist. "But I had a PR background and time on my hands so I could offer to partner up [with a brand] on a webinar, for example, where I'd create all the assets and [the brand] would place it on social media."
The key to a successful collaboration, she says, is partnering with a brand with a likeminded audience, and identifying a clear objective – whether that's building an email list, creating publicity or excitement around your brand or increasing social media followers. "And don't ever think you're too small!"
"We help start-ups get discovered"
It's one thing to create a brilliant product – it's another to get it onto the shelves of major retailers. That's where product discovery platform RangeMe comes in
RangeMe CEO Nicky Jackson is all too familiar with the struggles faced by start-up brands.
In 2013, the former marketer developed an organic skincare range while she was on maternity leave with her daughter. There was just one problem: once the range was ready, she couldn't capture retailers' attention. "I found it virtually impossible to get a foot in the door because I didn't want to go through a distributor, and I didn't have any contacts in that category."
The dilemma led Jackson to create RangeMe, a product discovery platform that matches emerging brands and suppliers to large retailers, such as Sephora, PetCo and Walgreens. Today the platform carries more than 200,000 suppliers, mostly in the beauty and food and beverage sectors. "In the old world, [retailers] would get lots of emails [from hopeful suppliers]. But with RangeMe, all the information that retailers need is at their fingertips."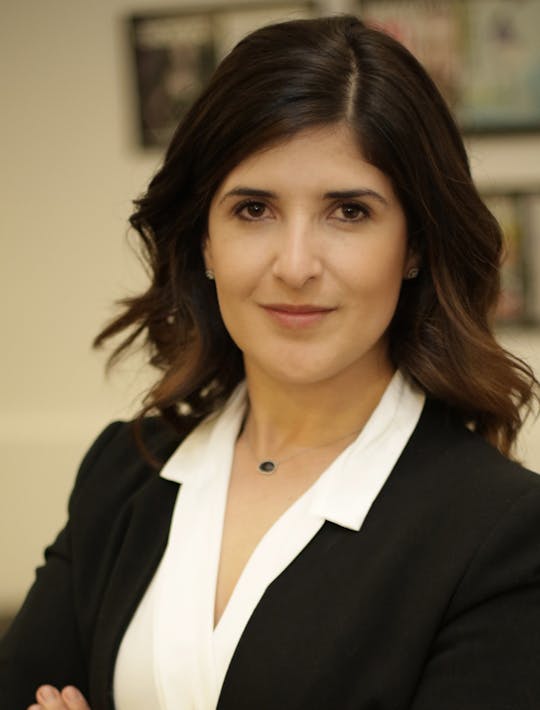 It's a service that's sorely needed in today's changing retail landscape, says Jackson, who explains that large retailers are increasingly on the hunt for smaller, innovative brands. "Ten years ago, it was still about big, national brands. Now, consumers are looking for brands that speak to them in a meaningful way. They're looking for niche, innovative brands that are unique to their needs."
It's a shift that been driven by the rise of social media, says Jackson, along with a changing media landscape, and the ability for modern start-ups to be more agile and competitive. "They can be a one-man band… outsourcing their accounting, their product development, their production, which is very different to how the big multinationals work. It's a huge shift."
Although RangeMe launched in Australia and maintains an Australian presence, the platform increasingly focusses on connecting suppliers to US retailers. But whether it's here or in the US, Jackson says that there are several factors suppliers should consider in order to stand out. "You have to have a uniqueness. I think that's very key. There are so many 'me-toos' in the market."
"

You have to have a uniqueness. I think that's very key. There are so many 'me-toos' in the market

"

- Nicky Jackso, RangeMe
Often, Jackson says suppliers will tell her that they're not being noticed "and I'm like, well, because you're just another herbal tea."
She believes that an "authentic brand story" also offers a competitive advantage. "I think that retailers recognise that consumers really connect with that – whether it's an origin story, like a family recipe, or some kind of ultra-healing product or whatever. Stories really resonate with people."
"We match retailers with pop-up spaces"
Jamie Tetley of Anyspaces.com explains how retailers can connect with new customers in common spaces
Walk through any mall in the world, and chances are you'll see a pop-up store or temporary activation. If that mall happens to be in Australia, then that pop-up may well have been arranged by a casual leasing specialist like Jamie Tetley and his team at Anyspaces.com.
"We place about 6000 booking a year on our platform," says Tetley of the Anyspaces website and app, which allows retailers – from sportswear brands like Lorna Jane to confectionary stands and car brands - to search for short-term and casual leases, as well as promotional opportunities like decals, in real time.
In today's changing retail and media landscape, Tetley says that the growing 'pop-up economy' allows landlords to fill unused spaces, while also helping brands – particularly direct-to-consumer online operators – connect with customers directly. "Amazon and Google are a very, very crowded marketplaces. You're competing with big organisations and it can be very difficult to get your voice heard. So, a direct, face-to-face experience is going to be really [effective]."
A successful pop-up starts with the right location, says Tetley. "So a [small] operation offering, say, baby products is not going to work in the middle of the CBD but we've got shopping centres in high-growth [suburban] area."
Identifying KPIs - whether that's driving sales, testing a new product or brand-building with an attention-grabbing activation – is also crucial. Retailers should also look at ways to optimise their presence. "It's not always just about the retail," says Tetley, who explains that a successful pop-up might make sales, but just as importantly gather leads to add to a database or even have a social media activation to amplify the brand's reach. Demonstrations – "anything that creates buzz" – helps, he adds.
Pop-ups can range from "a pop-up banner and a couple of display tables" that cost a few hundred dollars to a more sophisticated one-day activation or months' long presence, though centre managers have final approval. "I think everybody is so scared of the shopping cenre world of pop-ups, and you think it's going to cost you hundreds of thousands of dollars but they don't need to."
Anna Saunders is the former executive editor of marie claire Australia, and has worked for British marie claire and The Sunday Telegraph (UK). She is the co-founder of PRIMER.
All references to any registered trademarks are the property of their respective owners. Afterpay does not endorse or recommend any one particular supplier and the information provided is for educational purposes only.