5 retailers on how automation boosted their business
Looking to drive efficiency (and cost-savings)? We spoke to five Afterpay retailers about how they use technology to drive sales.
"A warehouse management system streamlined our business"
The Sheet Society shares how automation is setting their fast-growing business up for success
When Andy and Hayley Worley moved their two-year-old linen business, The Sheet Society, to a larger warehouse in 2019 they imagined they'd be there for years.
Instead, demand for their bed linen has been so intense that just months later, they're about to move into a new warehouse that's 10 times the size. The move also prompted them to automate their packing processes after realising that the old approach was holding the company back.
"It was basically a complete 'memory system'," says Andy Worley of their previous process. "Nothing was barcoded, and none of the products had named locations. You had to remember where everything was. An order would come in, and you would print it off and then you would have a person – a 'picker' – go and get them."
"

It was basically a complete 'memory system. Nothing was barcoded, and none of the products had named locations. You had to remember where everything was.

"

- Andy Worley, The Sheet Society
That system worked fine when The Sheet Society was handling 20 orders a day. But when the e-commerce retailer started processing up to 1100 orders a day, the flaws in the 'memory system' became apparent. That's when the business adopted PeopleVox, a warehouse management system that's streamlined the process – and removed memory from the equation.
"Now, everything is completely barcoded, and you can pick up a wireless Android device and that will lead you around the warehouse in the most efficient route," he says. "It's taken a lot of human error out of the process."
Importantly, the business can now handle larger volumes and has even launched a same-day delivery service, knowing that the warehouse can manage it. "It's really exciting. We know the product works. Now, we can really turn on the marketing and go for it. It's really opened up the next phase for us."
"We can check stock levels at the push of a button"
Elite Supps on how new software is driving efficiency
Elite Supps may have 40 stores, 100 staff and process thousands of orders for health supplements every week, but, until recently, the stocktaking process operated in much the same way as it did when the brand first launched in 2005. Back then, store managers would walk the shop floors to take notes and report back to headquarters on stock levels.
It was a process that had its limitations, admits operations manager Miki Giampaolo. "If you're [a sales staff member] working in a store 40 or 50 hours a week, you have a pretty good idea of what's selling. But what about what's not selling? Or what's slowing down?"
In October 2019, Elite Supps signed up to retail marketing and point-of-sale software system Vend, which has transformed their inventory management and customer service.
"Now, with a push of a button, I can see what's selling and slowing down," explains Giampaolo, who adds that it's important to keep track of products that trend quickly – for example, after an influencer has posted about them on social media - so that stock levels can be adapted accordingly.
"

Now, with a push of a button, I can see what's selling and slowing down.

"

- Miki Giampaolo, Elite Supps
Vend has also helped automate the point-of-sale process, by introducing automatic pop-ups to remind sales staff to collect customer details or to share special offers. Previously, says Giampaolo, memos about discounts or deals were emailed to each store to be printed out and kept beside the till. "It's all very well to give staff a print-off, but if they don't print it or it goes in the bin, it's pointless," says Giampaolo. "The promotions activator has actually made a big difference. Everyone is aligned about promotions, and it cuts down on all the correspondence."
"We used to sit up at night waiting to set sales live"
Infamous Swim has turned to automation to deal with soaring demand
Over the past two years, Gemma Crowe has watched the swimwear business she started from her kitchen table grow so fast that it took over her house, then her garage, before overflowing into a couple of nearby sheds. Next month, Infamous Swim, which offers a range of swimwear as well as matching mother-daughter sets, will finally move into its own dedicated warehouse.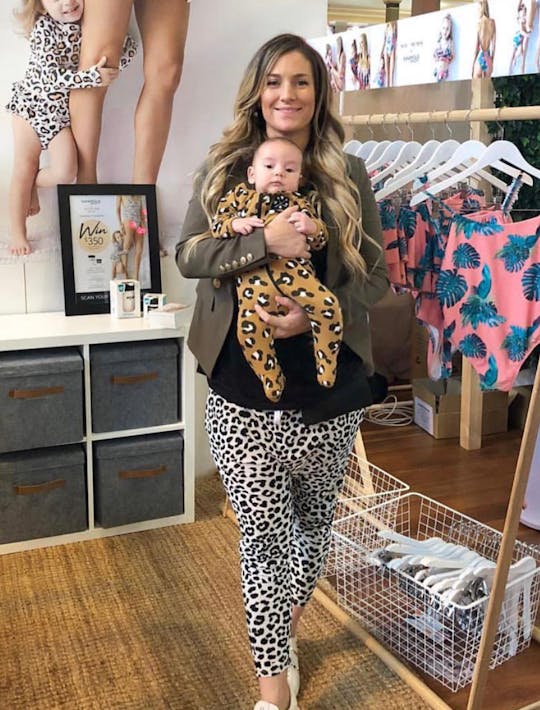 The business's phenomenal growth – Infamous Swim handles 10,000 orders a month – has meant that Crowe and her team have had to rethink the way they operate, and automate where possible.
Recently, they switched to Shopify Plus, which allows them to automate a number of processes, including scheduling sales "rather than us having to sit up till midnight, manually changing the price of everything".
With the help of consultant Brynley King, Infamous Swim also signed up with Klaviyo, which collects browsing and purchasing data so that customers can be targeted with personalised emails and offers. "There's been an increase in order values, average order size and customer [website] return rates."
"We can target promotions more accurately"
Nourished Life has seen sales soar after adopting automation
In the eight years since Nourished Life launched, it has not only become one of the country's most successful clean beauty websites, but it's also amassed an enviable database of hundreds of thousands of customers.
The only problem? Until recently, the business wasn't using this trove of data to its full potential, says e-commerce director Lani Barmakov.
That all changed when Nourished Life signed on with Emarsys, an omnichannel customer engagement platform, which pulls together customer data from a range of touchpoints, including browsing behaviour and purchase history.
As a result, Nourished Life now has access to insights into its customer lifecycle, and is able to target consumers with the most relevant products and promotions, using the most applicable channel for each customer – whether that's social media, paid search, SMS or email.
"We have 8000 products and lots of promotions going on at once," says Barmakov. "We used to send out one email a week with all the same offers. Now, we can make sure that we're showing the right product and the right promotion to the right customer at the right time."
"

Now, we can make sure that we're showing the right product and the right promotion to the right customer at the right time.

"

- Lani Barmakov, Nourished Life
It's a change that's seen a dramatic rise in email-driven revenue over the past year and a "substantial uplift" in email open rates.
Although there's work involved in setting up automated software like Emarsys, Barmakov says "the upfront effort is repaid over time, as it goes on to generate revenue without much effort".
"We automated from the start"
The Lash Room has taken on 15 staff in just two years – and credits a scheduling app for playing a starring role in its success
When Jeanne Rerekura launched The Lash Room in 2018, she was adamant that the business would offer online bookings – and after plenty of research, she settled on Timely appointment software.
"I've always worked in customer service so I know people don't like talking on the phone," says Rerekura, who was also conscious that working in a hands-on role, such as a lash technician, meant it could be difficult to take bookings during the day. "We don't have the luxury of being able to answer the phone."
"

We don't have the luxury of being able to answer the phone [while we're working].

"

- Jeanne Rerekura, The Lash Room
Two years on, and The Lash Room hasn't looked back. The Gold Coast business now employs 15 staff across five locations and Rerekura already has her sights set on more salon locations.
Recently the business took automation even further by upgrading their Timely subscription to allow them to capture credit information and send automatic SMS reminders to customers, both of which have reduced the number of customers who book but fail to turn up.
Customers can also sign waivers through Timely, which saves time in store (and means customers don't have to sign the waiver more than once, even if they receive lash treatments in multiple The Lash Room salons.) "We've also set up a survey through MailChimp, which is integrated with Timely, to ask questions about customer experience – for example why they didn't auto-book."
These measures have improved customer retention by 60-80 per cent, says Jeanne, who admits that organisation has always been one of her strengths.
Her only complaint? She wishes more businesses had Timely. "It's so convenient!"
Anna Saunders is a journalist who has worked for The Sunday Telegraph and marie claire. She is the co-founder of PRIMER.