20 holiday sales promotion examples to inspire you
Here's how to help make your retail sale stand out
There's no doubt that the holiday season is a critical time for retailers, with November and December sales accounting for around one-fifth of the year's total sales.
And consumer sentiment is positive - despite the pandemic.
Spending was up, year on year, last December - and experts are hoping for a repeat performance this year.
"We're expecting to see a strong festive period," Anastasia Lloyd-Wallis, general manager of consumer insights at Retail Doctor Group. "Especially as consumers are more digitally savvy now, across all demographics, and online purchasing has become the norm."
"

Consumers are looking for an experience and a human connection

"

- Anastasia Lloyd-Wallis, general manager of consumer insights at Retail Doctor Group
"Consumers are looking for an experience and a human connection," she continues. "So, if physical restrictions lift, we will see many looking for retail as a relief and a reason to leave the house. They will be looking for festive experiences and retailers who can deliver a differentiated physical experience."
The only problem is: with so many retailers out there, how do you achieve cut-through? Below are 20 real promotions – and the psychology behind them, to give you the edge on holiday retail.
1. Use urgency
The golden rule of sales? Generate a sense of urgency. But it's not as simple as splashing "Hurry!" across your promotional banners; you'll need a deadline for customers.
During the holidays, Christmas Eve is its own deadline, but for customers who might be on the fence, a countdown sales timer, like this one used by J.Crew, which includes the suggestion to "Get in there while you still can" conveys just the right amount of urgency with a touch of humour.
2. Suggest scarcity
The notions of scarcity and urgency often overlap in sales psychology, as they both trigger a fear of missing out. But the scarcity principle dictates that a limited supply of anything increases its attractiveness. In other words, the less there is, the more we want it. You might decide to limit the time left (creating that sense of urgency), but you can also display a "limited stock" banner or imply it, as Gorman has done here with a "last chance" sticker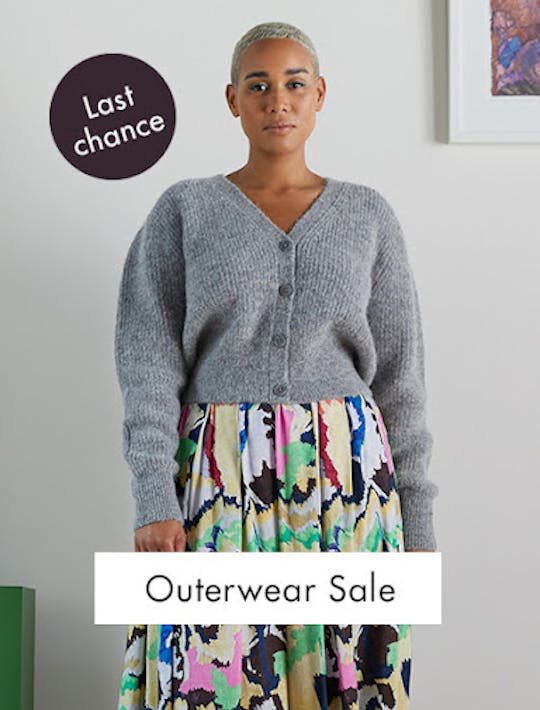 3. Create exclusivity
Lloyd-Wallis says there is a consumer personality type that is particularly driven by exclusivity. All customers are driven, to some extent, by exclusivity. Those who aren't are still motivated by a fear of missing out – so you win either way. "This group of consumers are generally driven by ambition and the idea of exclusivity allows them to showcase their social status as elite or VIP," she says. "It is also seen as an achievement to get a 'limited' product, appealing to the competitive nature of certain personalities."
A simple way to do this is to create a membership program through just one purchase and then email the "exclusive" sales out to "privileged" VIPs, as Veronika Maine has done here.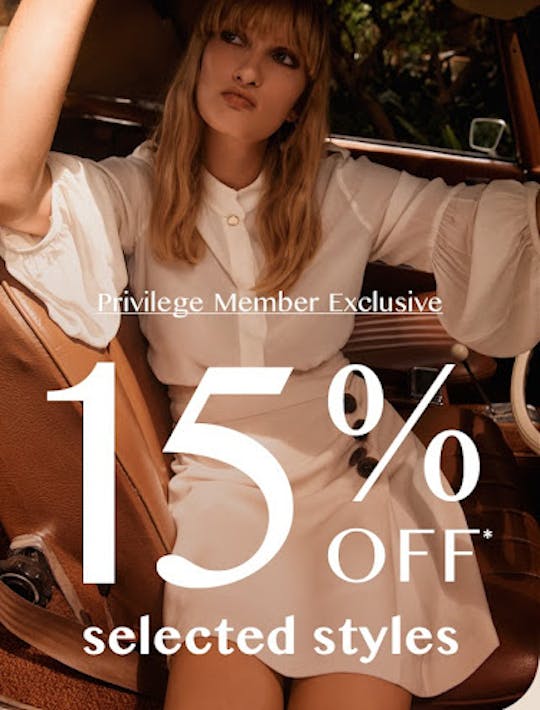 4. Give a "self-gift"
Lloyd-Wallis says "Shoptimism" – that is, purchasing products to make yourself feel better – is on the rise. "Last year we saw 43 per cent of millennials saying they purchased for themselves during Cyber Monday, and we'd expect that trend of 'gifting yourself' to continue during this festive season," she says.
Retail expert Bob Phibbs adds that "self-gifting" can be a way for retailers to make an add-on sale. "The idea of treating yourself, of getting what you really want, usually comes after the obligation to buy something for someone else dissipates," he says. Which means that Boxing Day works as the ultimate self-gifting opportunity, as evidenced here in this cheeky promo for ASOS.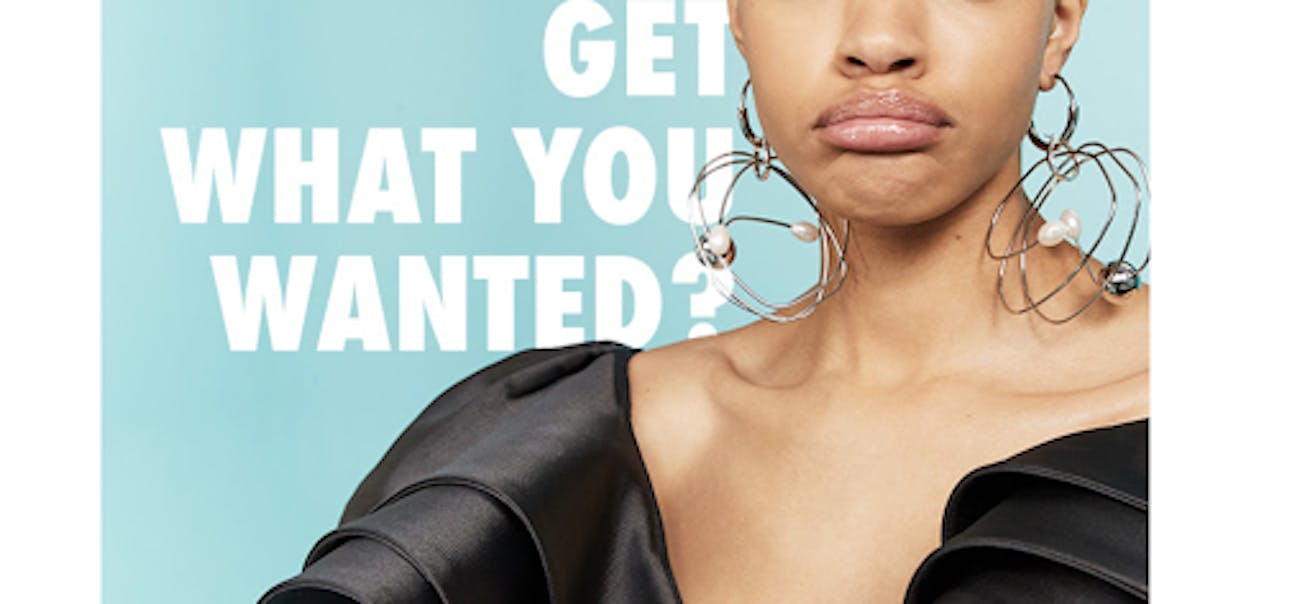 5. Offer a "secret" deal
This is a quick and easy way to get customers to click onto your home page or your catalogue, as hardware store Homevalue has done here. It has also combined elements of humour and a Christmas theme to promote its competition – another top-shelf idea for sales.
6. Consider buy one, get one free
Rather than offering a straight discount, a buy one, get one free (BOGOF) offer allows retailers to shift old stock.
If BOGOF puts too much pressure on profit margins, retailers might instead offer "buy one, get 50% off the next one" as Cotton On Kids has done here for girls' dresses. This type of offer is particularly lucrative for items that customers buy in bulk, or buy often, such as kids' clothes or cosmetics.
7. Deliver a feel-good boost
Forbes reports that millennial consumers are more interested than other generations in companies with a social conscience. This extends to initiatives that help the locations where companies operate. "During the last 12 months consumers have become more locally focused and are prepared to spend money to 'support local' – both in terms of retail and charity," says Lloyd-Wallis. "So, the area where this will benefit is where the donations are related to local causes."
But a little incentive still goes a long way at Christmas, like this Madewell Denim Recycling campaign where consumers received $US20 off new Madewell jeans for bringing in old pairs of any brand. It also highlights the company's commitment to sustainability – another factor influencing customers.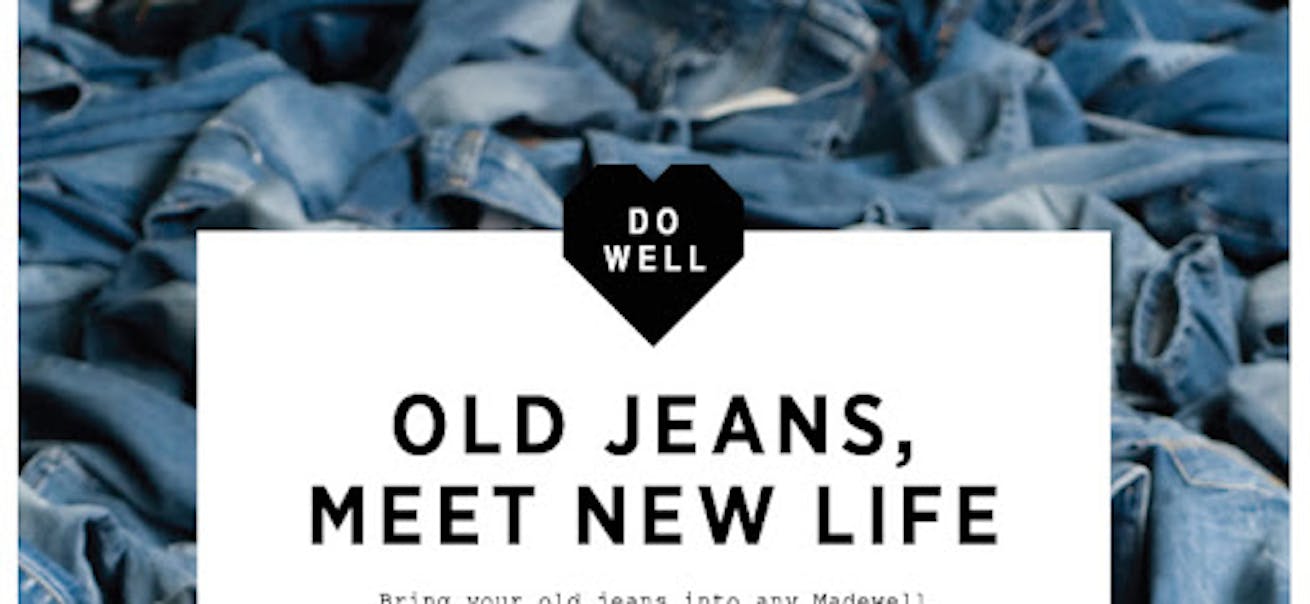 8. Offer a free gift
Using a "free gift" can work well when retailers are keen to push up the average order value and specify a minimum spend as a requirement. Alternatively, you can choose to pay your customers back in vouchers, as Nordstrom has done here. This works well for department stores because of the extensive range available. However, it can be equally successful if some of your merchandise is on the expensive side. If customers aren't normally willing to pay $200 for a T-shirt, they might be persuaded if it comes with a free Christmas candle, for example.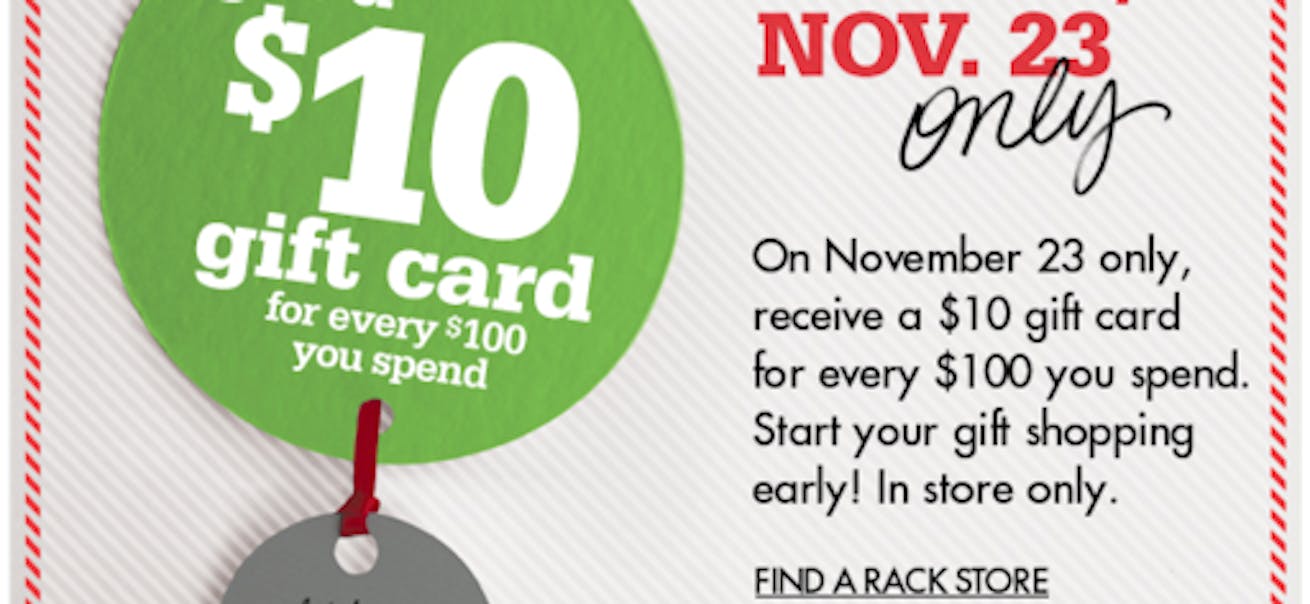 9. Create a discount code
According to a 2018 survey by RetailMeNot, 67 per cent of consumers reported that they made an unplanned or spontaneous purchase solely because of a coupon or discount code. Vouchers and discounts minimise cart abandonment and promote loyalty. Once a customer has used a code, they're more likely to return to the same retailer without one. A hardware store has used this to great effect in this Christmas-themed, multilevel discount code ad here.
10. Try selling with nostalgia
Nostalgia is an easy win at Christmas time, but it doesn't have to be schmaltzy. A few scattered baubles and lights will do the trick. Of course, Coca-Cola has this down to a fine art, having practically invented the jolly Santa of modern ads. Here's strong evidence of that from its December 2019 campaign featuring an old-fashioned Saint Nick enjoying Coke.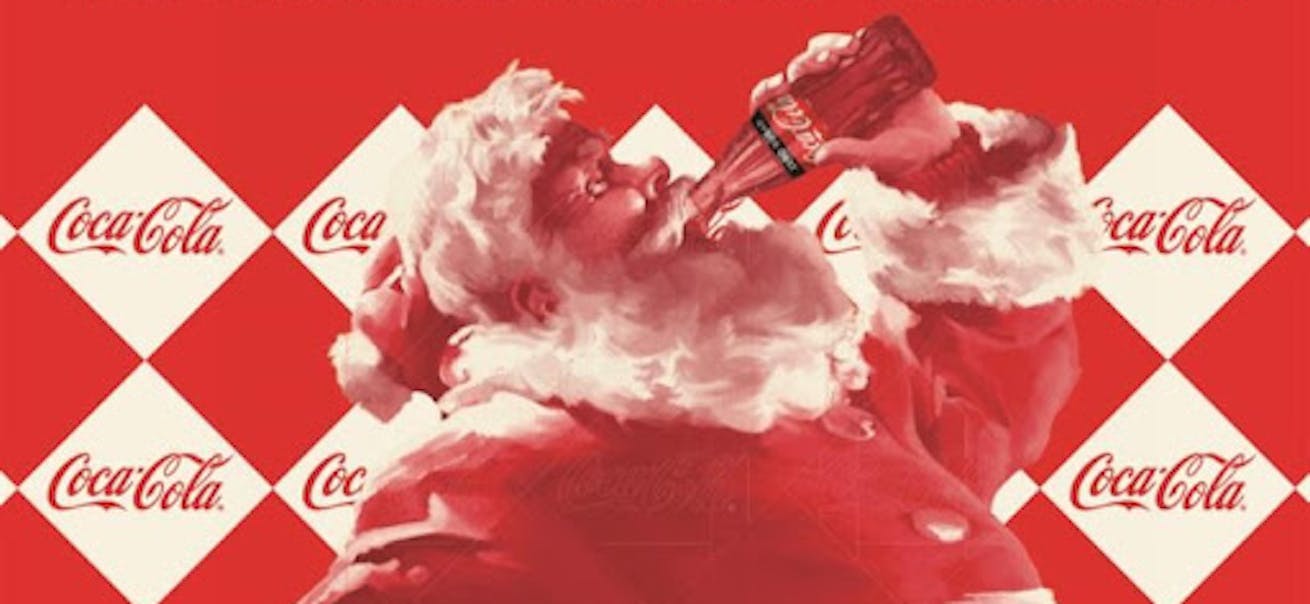 11. Use humour to persuade
Want to stand out amid the avalanche of holiday-themed advertisements? Try humour. Brain Candy Toys, a specialty toy store in Canada, has produced an ad that is part-joke and part-riddle about the classic Dickens story A Christmas Carol, giving customers that feeling of being in a smart "club".
If that's too niche, consider incorporating memes into your social media marketing, as Spotify has done here. It's funny but knowing and can slip, almost unnoticed, into social media feeds. https://musebycl.io/music/spotify-riffs-meme-culture-new-global-brand-campaign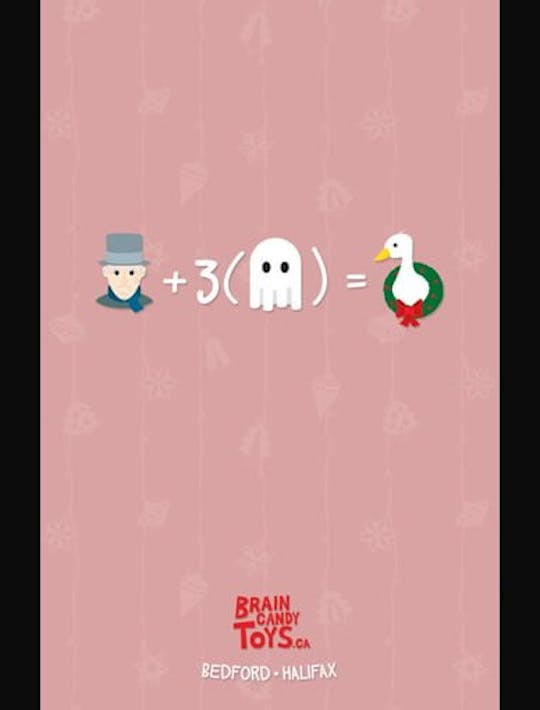 12. Encourage email sign-ups
Global technology company Campaign Monitor found that for every $US1 invested in email marketing, retailers could generate $US44 in returns. During the Christmas season, when customers are being bombarded, it's better to send biweekly or weekly email newsletters to your target audience. But to generate leads successfully, send useful and relevant information. Including a discount in each one or using a "12 Days of Christmas" theme is an effective way to do this. Make sure you use that "pop-up" invite to emails as your customer is leaving, like Samsung has done here – otherwise it's an unwelcome distraction while they're trying to browse your home page.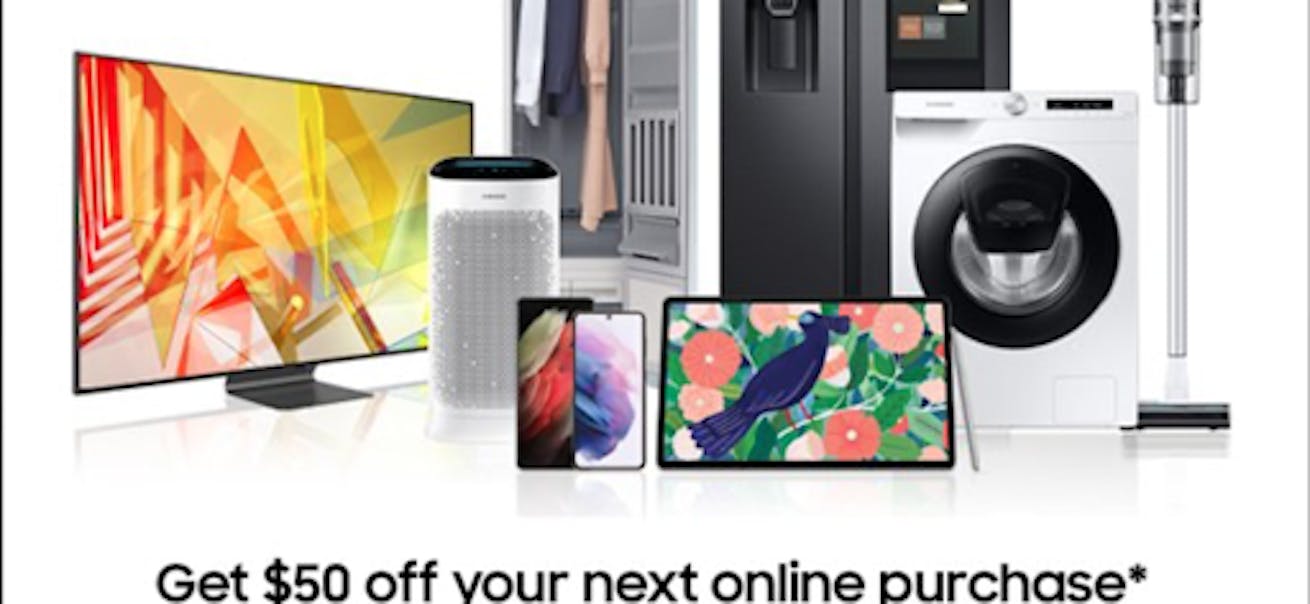 13. Entice with gift bundles
Gift bundles or packs have been shown to entice new customers who perceive it as an automatic saving and a more efficient way of shopping. Throw in an extra discount, as this makeup store has done, and it may be a difficult deal to go past.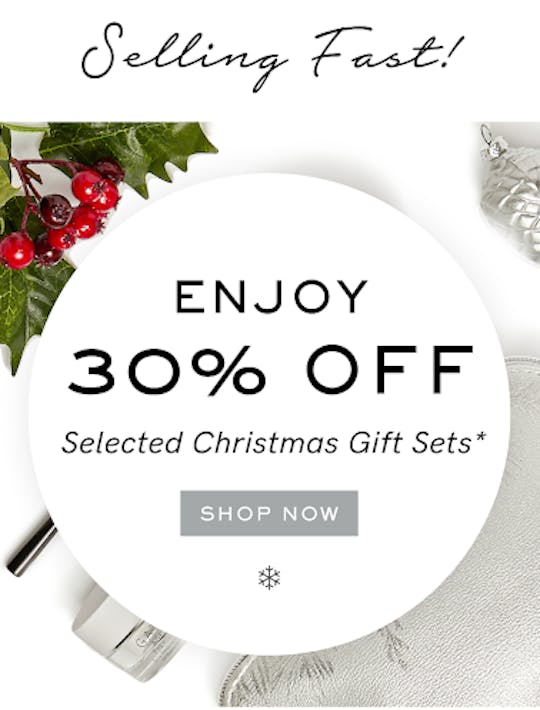 14. Set up clever cart abandonment emails
Retail expert Hannah Leary from e-commerce hub Swanky notes that 60 per cent of shoppers return to a store to make a purchase within 24 hours of receiving a personalised abandoned cart email. Hannah recommends piquing customers' curiosity with the subject line in the first email. "Forgot something?" is a straightforward way of doing this. Jewellery brand Pandora has taken a polite approach to this, using the assumption that its customer was interrupted.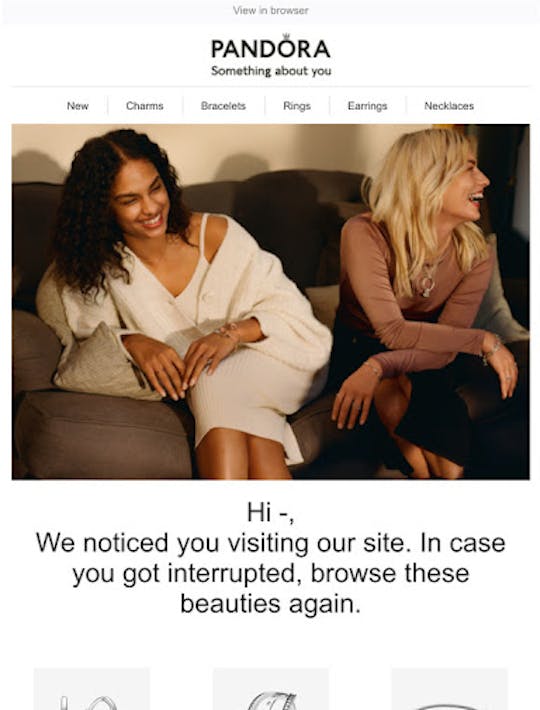 15. Create a gift guide
This is a simple way to convert Google searches into sales, as customers might search for "gifts for Mum" and you already have the wording ready to go on your site. Dymocks has broken its gift guides into most recommended books, stationery and kids' books – clever.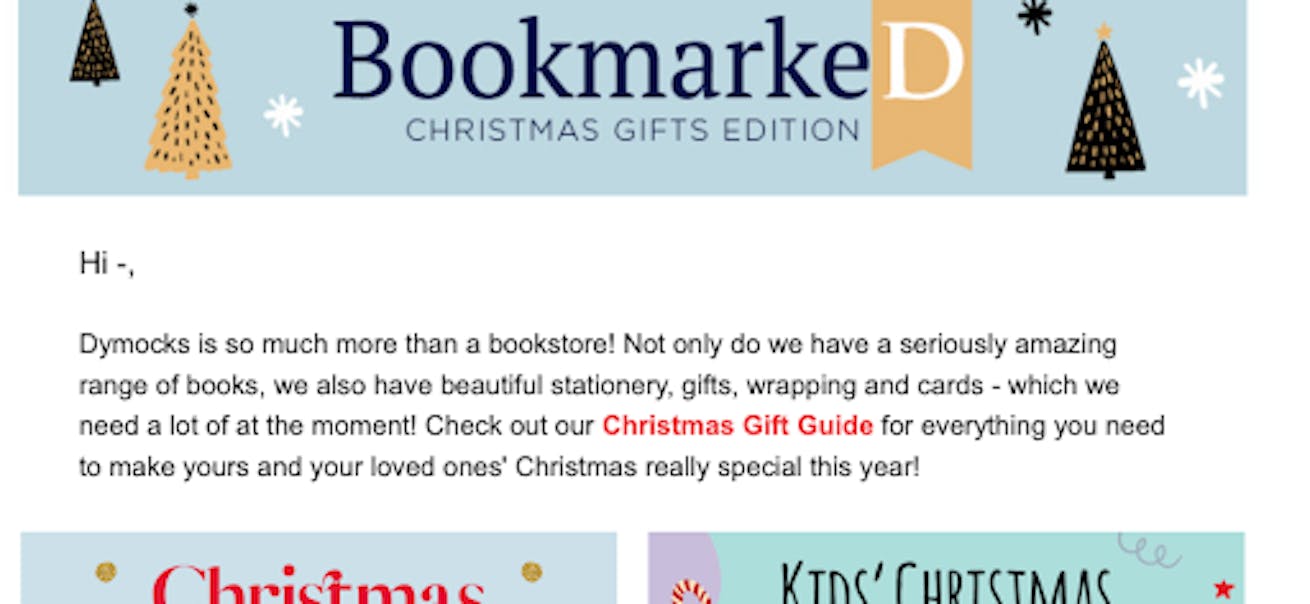 16. Offer free shipping
Free shipping is always a good way to get a purchase over the line, but in the lead-up to Christmas, when time is of the essence, free express shipping works even better, as mattress company Ecosa has done here. According to Retail's 2019 Click, Ship & Return report, only 17.5 per cent of online retailers offer free shipping on all orders, but 65.4 per cent offer free shipping at least some of the time.
A study from Comscore and UPS revealed 52 per cent of US shoppers have added items to their e-commerce shopping cart to qualify for free shipping.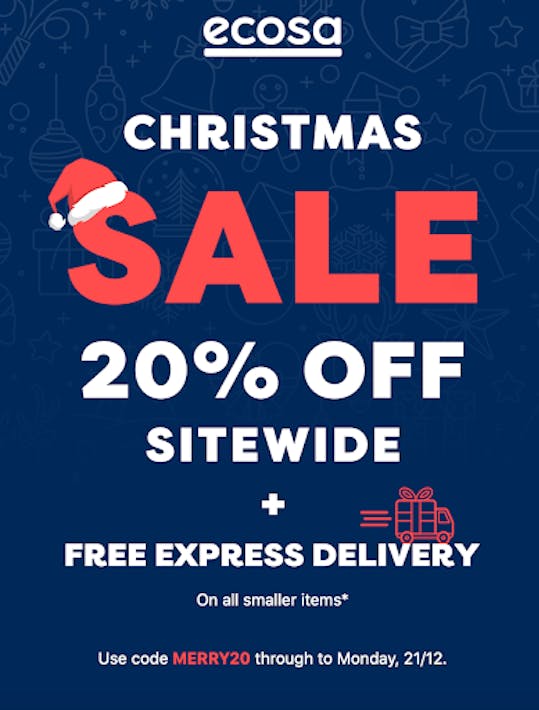 17. Create Christmas custom packaging
Want to get your brand noticed during the holiday shopping season? Custom Christmas packaging is one approach, because unboxing has become its own genre, with customers eager to share beautifully wrapped presents on social media, where the resulting images act as a form of earned media.
Unique Christmas packaging adds a touch of luxury and, if coupled with a Christmas edition of a product, can help build a sense of exclusivity around your store or brand. Cosmetics retailer Mecca has got this down to a fine art – literally, by collaborating with female artists and showcasing their work at the National Gallery of Victoria, creating an even greater promotion for the brand.
18. Use push notifications
Push notifications give you a direct line of communication to subscribers. A flash sale, extended business hours or a last call for purchases before Christmas can all be texted, creating a greater sense of intimacy and cutting through all those promotional emails they're already getting. Consulting firm Invesp found that sending mobile app push notifications can boost app engagement up to 88 per cent, while 65 per cent of users return to an app within 30 days when push is enabled.
Plus, you can use emojis, as this company did. Just remember to use them sparingly, as you don't want to annoy your subscribers or make them feel as if they're being spammed.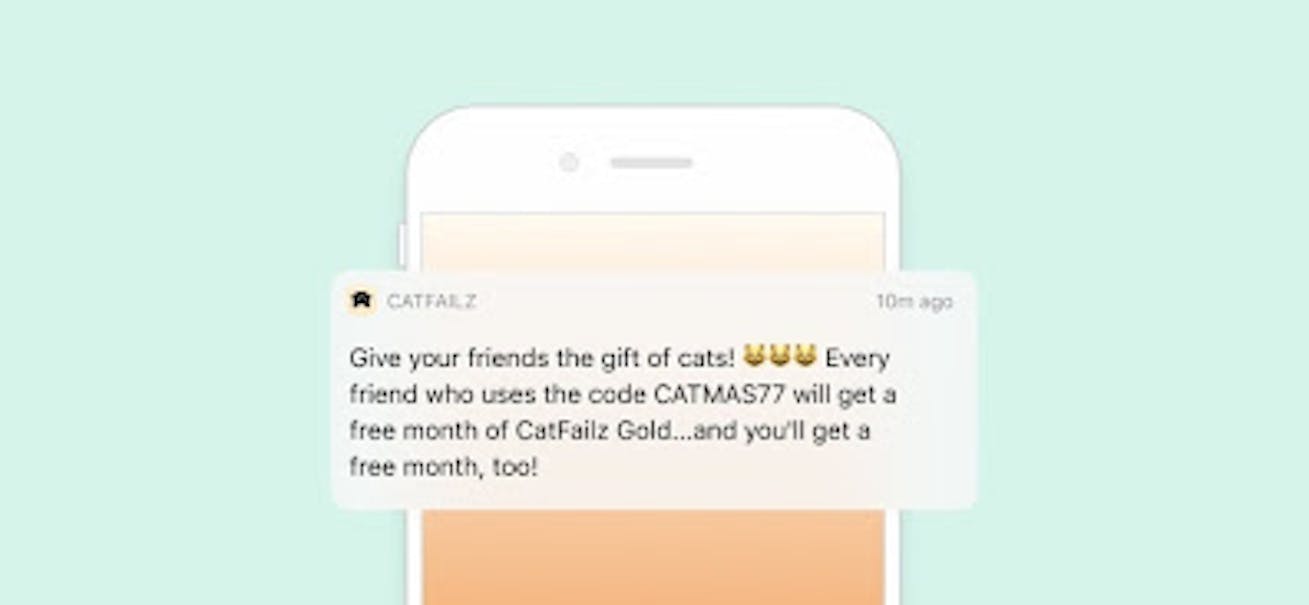 19. Have "events", not sales
During sales season, language is everything. Holding an "event' as opposed to a "sale" conveys a sense of formality and luxury, triggering feelings in customers of scarcity and exclusiveness. David Jones has done both here, calling it a sale but adding that it's "the biggest clearance event of the year".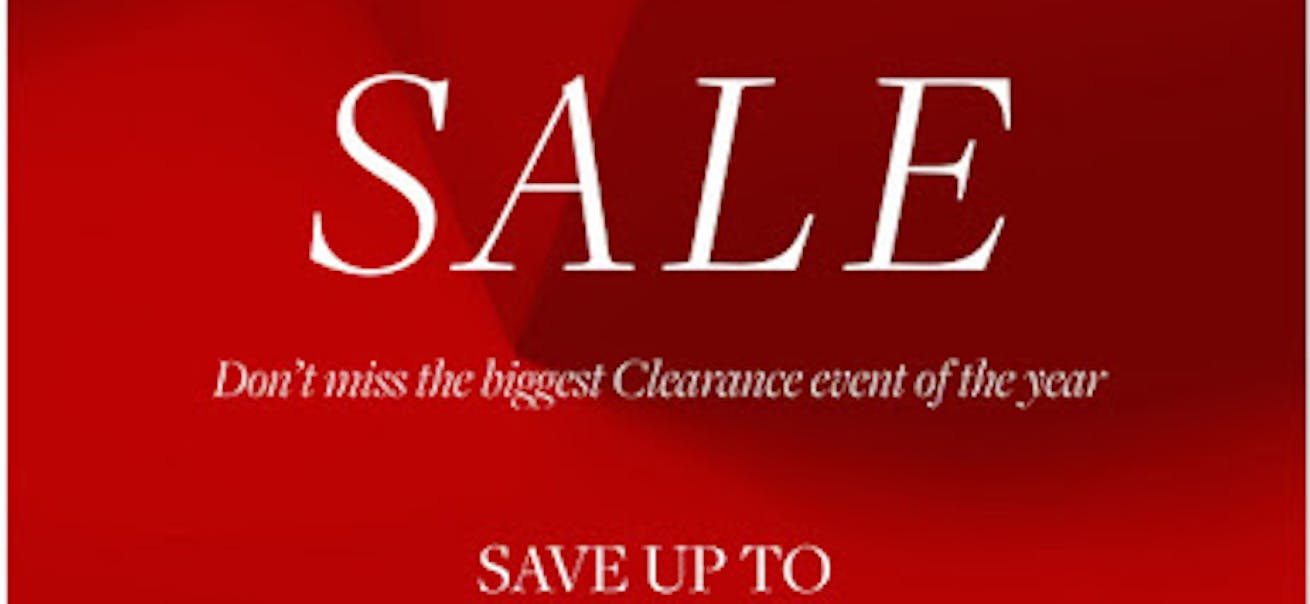 20. Hold post-Christmas sales
This is a chance to go a little crazy with your sales discounts and shift excess stock, as customers expect it after Christmas and won't baulk at an "80 per cent off" slogan as they might at other times during the year. Fashion brand Urban Planet has made it the focal point of its ad so it's hard to miss.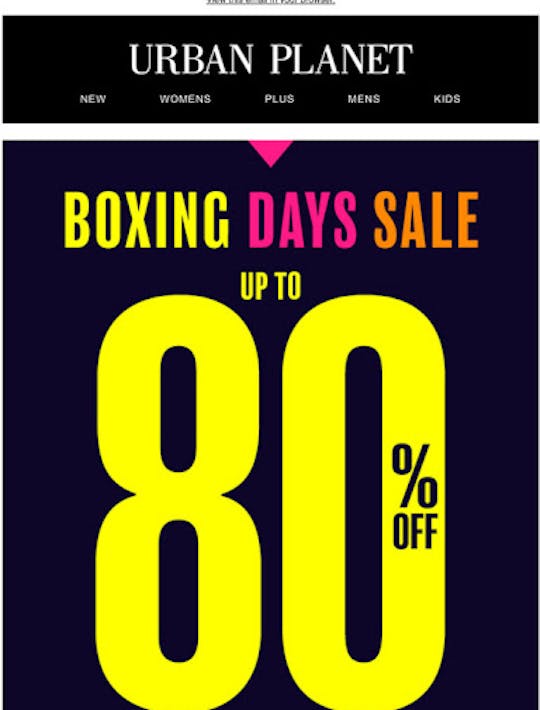 Natalie Reilly is a freelance journalist.
All references to any registered trademarks are the property of their respective owners. Afterpay does not endorse or recommend any one particular supplier and the information provided is for educational purposes only.