How this luxury skincare brand maintains its edge in a competitive category
When Megan Larsen founded luxury skincare brand Sodashi in the '90s, she "had a hunch" that natural skincare was about to become mainstream.
At the time, she ran her own natural therapy centre and says: "I could see from my own experience that people were committing to their wellbeing… and I did believe that people would start to become more focused on what they were putting on their skin."
But even Larsen couldn't have imagined the rapid rise of the modern clean beauty movement – which is currently valued globally at US$36 billion and predicted to be worth around $54 billion by 2027.
The boom in natural skincare has meant a raft of new competitors for Sodashi, from indie start-ups to new lines developed by legacy beauty players.
Not that Larsen is worried.
Today, Sodashi is stocked in 25 countries, used in some of the world's most exclusive spas – from the Mandarin Oriental London to the Four Seasons Bosphorus – and sold direct to consumer via Sodashi's website and select e-commerce partners.
Larsen herself views competition as healthy ("it keeps us on our toes") and says that for Sodashi, a holistic approach to wellness and self-care is more than "marketing hype"; it's the approach they have taken since the beginning.
An authentic approach to wellness
Larsen doesn't just create self-care products. She has woven wellness principles into her business from its inception. Right from the early days of Sodashi – which means wholeness, purity and radiance in Sanskrit – employees were given the opportunity to learn and practise transcendental meditation at work (though at the time, Larsen rarely talked about it – sensing that some found it "a bit hippie dippy").
The company also gives employees the day off for their birthday, and partners with i=Change, which delivers $1 to charity with every sale. "We've always had a strong wellbeing program… and we've been doing this for 20 years, not just in the past couple of years," says Larsen, who has also written a book about self-care for entrepreneurs.
Taking care of business – and staff
Sodashi's focus on staff wellness means that some team members have been with the brand for more than a decade. Larsen says that authenticity is crucial.
"We walk the walk," she says, adding that authenticity – including when it comes to using premium ingredients – is important not only from a product perspective, "but it's important for the team, too".
The explosion in natural skincare is a far cry from the early years of Sodashi when "even health food stores… were really a bit quirky and weird". Back then, Larsen was mixing creams from her kitchen table and selling them in her natural therapy centre in Perth. "There was no-one else doing what I was doing… there was certainly no one doing essential oils and skincare, and we had to educate [people] about why [they should consider] natural skincare."
It was in 1997 when a customer drove all the way from Rockingham, WA, to Duncraig – a 120km roundtrip – to buy a product on the recommendation of a friend, that Larsen realised she could be onto something. Soon, she was selling 50 jars of cream every week.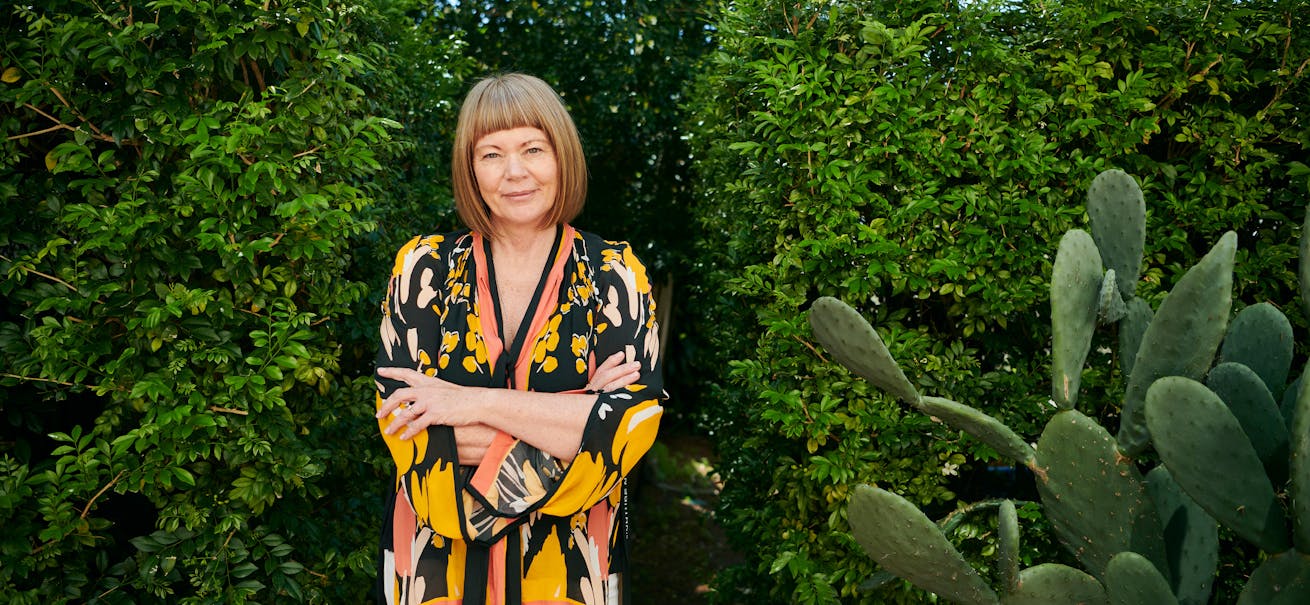 The experiential touch
Initially, Sodashi was intended to create products to supply beauty salons. However, over time, it came to be stocked in spas around the world, and Larsen says that this experiential element proved to be a powerful way to introduce customers to the brand. "I do believe a beautiful facial is probably going to be embedded in your memory for a long time… it's a fact that [a sense of] touch on the body has a profound healing effect. So that, coupled with the beautiful aromas of Sodashi, can really be quite transformative."
Keeping the offering fresh
Although Sodashi has developed a loyal following for certain signature products (such as the Enzyme Face Polish and Clay Cleanser with Lavender), it is constantly innovating. Over the years it has extended into men's skincare, customised and bespoke products (such as a range for Hamilton Island's Spa qualia using distinctively Australian products such as Lemon Myrtle, Eucalyptus and Fragonia) and by offering single-use (but recyclable) and bulk amenities for luxury airlines, hotels and spas.
The brand's placement in spas meant that it was affected by COVID-19. "Many of our spas [which we supply to] were completely shut down for a number of months," says Sydney-based Larsen, who adds that the border closures also isolated her from her Western Australia team.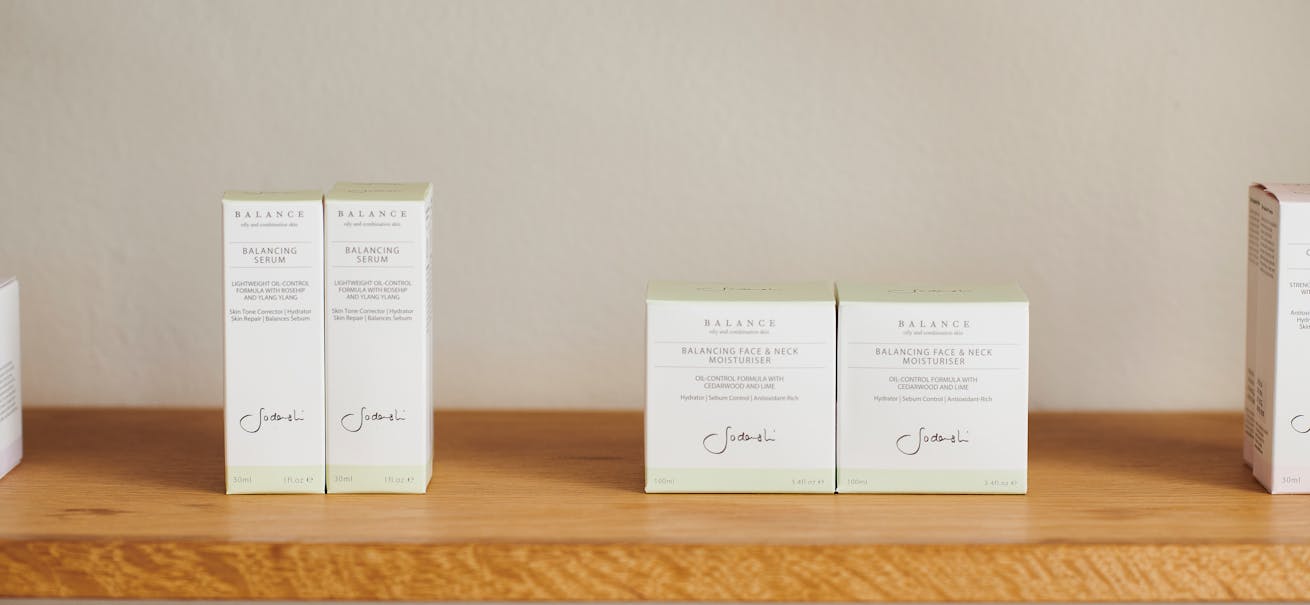 The brand first partnered with Afterpay in September 2017 "after careful consideration" and it has become an important way to reach younger consumers. "We could see a trend forming. Other luxurious brands had begun partnering with Afterpay and the way the younger generation was purchasing products was beginning to change. We could see that younger consumers were less inclined to utilise credit cards and loan facilities."
As a luxury brand (Sodashi products range from $69 to $465), Afterpay offered an opportunity to reach a wider audience "by making our products more affordable and attainable by everyone".
Ultimately, Larsen believes that the pandemic will drive even more interest in natural skincare. "I absolutely believe that people who have observed this mindfully are going to be looking for ways to support their wellbeing. I'd like to think – to hope – that we're going to keep doing well."
Anna Saunders is a journalist and the co-founder of PRIMER. She is the previous executive editor of marie claire Australia and associate editor of British marie claire.
All references to any registered trademarks are the property of their respective owners. Afterpay does not endorse or recommend any one particular supplier and the information provided is for educational purposes only.