How fashion site Worn For Good appeals to the conscious consumer
Meet Worn For Good, the e-commerce site convincing Australia's most stylish women to donate their wardrobes to charity
Launching a new business in the middle of a global pandemic isn't everyone's idea of perfect timing, but for Worn For Good co-founders Sophie Palmer and Pip Best, it made a strange kind of sense. "People are looking for a meaningful way to shop, and they're more careful with how they spend their money," says Best. "COVID-19 has put the important things front and centre."
As a social enterprise, Worn For Good transforms the act of shopping into a more meaningful endeavour by taking donations of second-hand clothing and unsold stock and selling it online, with all profits (after overheads) going to charity.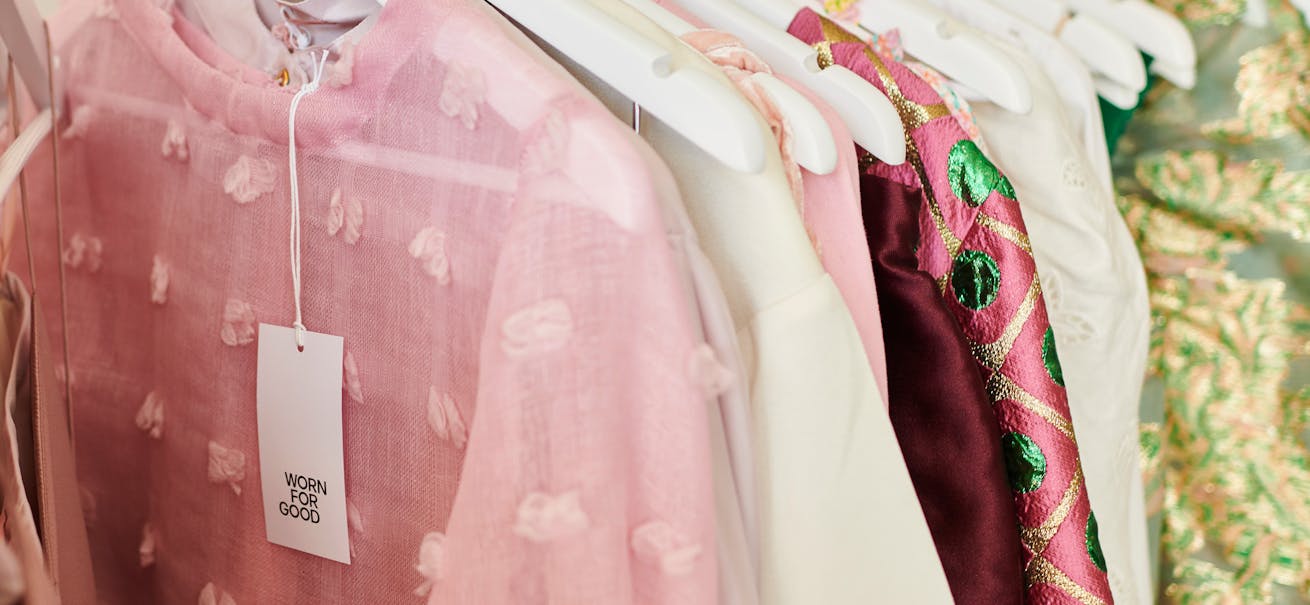 In the seven months since Worn For Good launched, the site has collected hundreds of pre-loved pieces from influencers, such as Deborah Symond O'Neil and Yan Yan Chan, and sold unworn stock from designers like Bassike, Manning Cartell and SIR. The Label.
"Most brands see it as a no-brainer to be involved," says Palmer, explaining that Worn For Good not only solves the issue of unsold stock – which might otherwise be left to languish in a warehouse or, worse, be destined for landfill – but offers a positive publicity opportunity, to boot. "Some brands will say: 'We really want to support you but we don't carry a lot of excess, so here are 15 pieces because we really want to be involved,'" says Palmer.
For consumers, Worn For Good offers a feel-good way to shop. "Our customers love that they can shop for a cause in a way that extends the life of a garment as well," says Best, who adds that the site has so far raised more than $10,000 for its charity partners, including Women's Community Shelters, Greening Australia and Look Good Feel Better.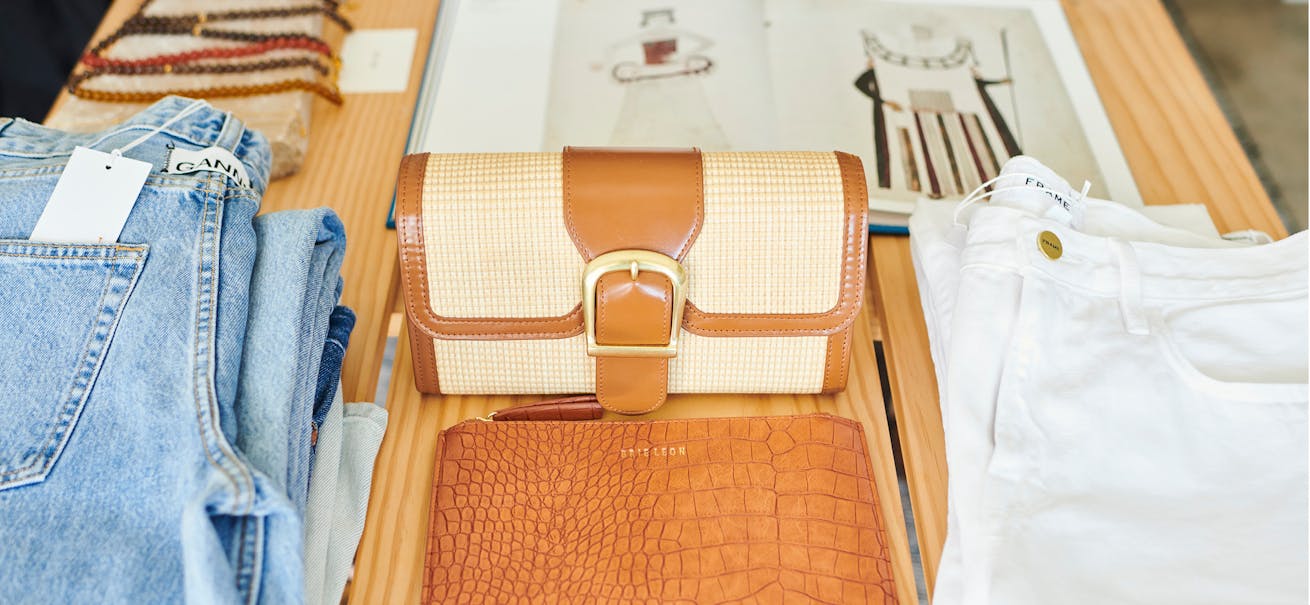 Palmer, a former fashion magazine executive turned yoga instructor, and Best, a social worker, met at a not-for-profit yoga event, and quickly recognised each other as kindred spirits. As their friendship grew, so did the idea for a fashion-centric social enterprise. "We were talking a lot about how under-funded not-for-profits are and, at the same time, how much waste there is in the fashion industry," recalls Best. "And we realised one idea could help the other."
Thanks to connections made during her fashion industry days, Palmer had insider access to the over-flowing wardrobes of many big-name influencers, and knew first-hand just how many garments they were gifted each season. Over a two-year period, the pair gradually developed plans for Worn For Good.
The launch of the site comes as the resale industry booms. Websites like Vestiaire Collective and The RealReal collect thousands of pre-loved garments every day, and the global resale sector is predicted to be worth $89 billion over the next five years – dwarfing the fast-fashion industry by the end of the decade.
But the concept isn't just about a savvy commercial opportunity, and Worn For Good's philanthropic credentials also put it at the vanguard of a new generation of Australian businesses blending profit and purpose.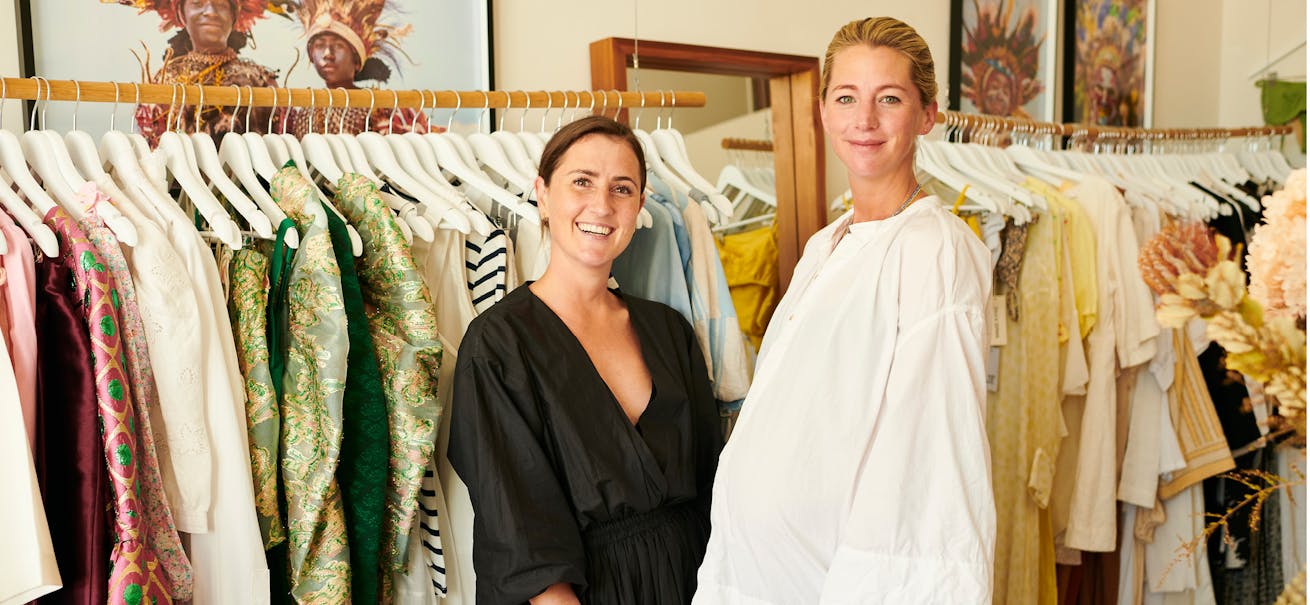 "We're seeing a rise in the smart and savvy customer – people who know they can vote with their dollar and are aware of the fashion industry's impact on the environment," says Best.
"It used to be easy to stick your head in the sand about where your money is going and where things are made, but now consumers are a lot more aware, and brands need to respond to that," adds Palmer. They believe that while the Millennial consumer is leading the charge, older generations are increasingly following suit.
The Worn For Good customer falls into three categories, says Palmer; the first kind is the environmentally aware "conscious consumer" who rarely buys new clothing; the following type views the business's philanthropic mission as a feel-good bonus, rather than the primary draw. "The second customer is someone who was going to buy the item anyway, and they love that it's supporting charity at the same time," she explains.
And then, thanks to the celebrity clout that comes with Worn For Good's wares, there are the fan girls, who are less concerned about social issues. "Those [are the customers] who just want to shop Deborah Symond's wardrobe or would love something Yan Yan Chan has worn," says Palmer.
Getting the site off the ground hasn't been without its challenges. Worn For Good is entirely self-funded, and the pair is aware of the need to raise capital in order to grow. "Our end goal is to be able to offer brands and designers a circular program for their end-of-season clothes, so it's not something they have to manage in-house," says Best. An app is also in the works.
Initial plans for weekly collections have dropped to monthly in order to achieve a more sustainable pace. "We've learned that our customers are actually excited about the chance to find a new treasure every month, rather than needing a fully stocked store all the time," says Best. "It allows us to make sure each collection is really strong."
And their labour of love is paying off for those their charity partners support. "We really believe in this and although it's a lot of hard work, it seems like the right time for something like this to happen," says Palmer. "People want to make a difference."
Sophie Palmer and Pip Best's three tips for small businesses:
1. Remain unaffected. There's so much that goes on around you and people will tell you all sorts of things, but you've got to back yourself and give it a red hot go.
2. Find a good business partner. It's so much fun sharing this with someone. We speak every day and it's so good when you're 100 per cent in it with someone else.
3. Do it because you love it. Any small business owner should be doing it because they love it and believe in it, because it's hard work and not a secure salary every month.
Anna McClelland is a fashion and lifestyle journalist who has written for Vogue, Body and Soul and Buro 24/7.
All references to any registered trademarks are the property of their respective owners. Afterpay does not endorse or recommend any one particular supplier and the information provided is for educational purposes only.